BREAKING: Aisha Buhari returns from UK, makes striking revelation over President's health
- Dame Aisha Buhari has returned from her trip to the UK where President Muhammdu Buhari is getting medical help
- The first lady on her arrival, says the prayers of Nigerians for her husband, have indeed been very effective
- Aisha says contrary to rumors in the media, the president is recuperating very fast
- She says Nigerians must continue to stand strong in unity for the good of the nation
Nigeria's First Lady, Dame Aisha Buhari has returned from London where she went to visit the president who is on a medical vacation.
The First Lady arrived Nigeria on Tuesday, June 6, Premium Times reports.
Mrs Buhari had on May 30 traveled to the UK to spend some time with the president.
READ ALSO: Reno Omokri attacks Lai Mohammed,takes up fault finding challenge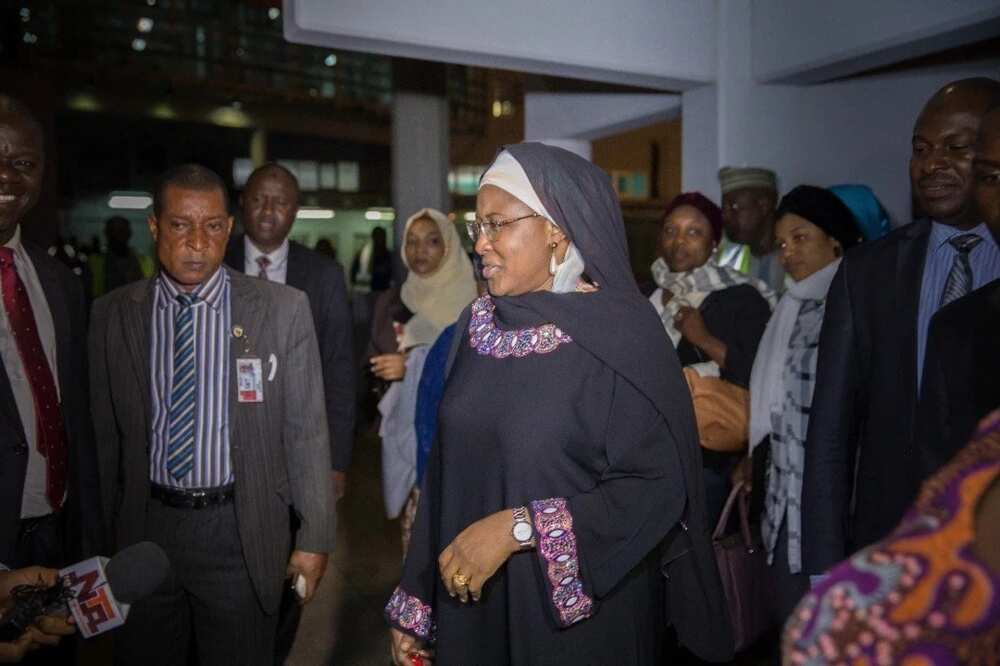 On her arrival, Aisha thanked Nigerians for the faith in the presidency and the prayers of the people for her husband. She said the president is getting stronger by the day.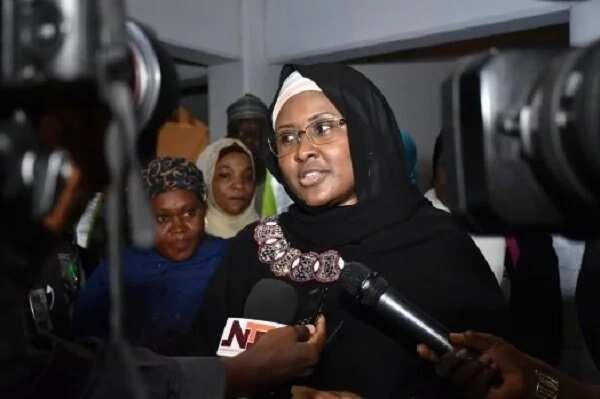 She told newsmen that the president will return to the country sooner than many expect.
According to a statement by Suleiman Haruna, her spokesperson, Mrs Buhari called on Nigerians to continue to be strong in the face of challenges.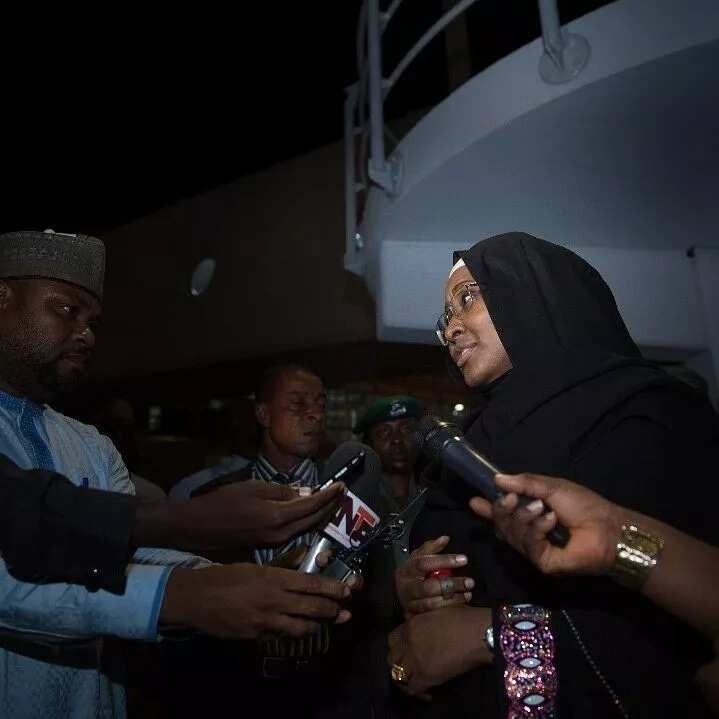 She urged the people to support the federal government in implementing the agenda for which they were elected.
"Mr. President thanked the acting President, Prof. Yemi Osinbajo for his loyalty and called on Nigerians to continue to support the acting President in his effort to actualize the mandate of the All Progressives Congress," she said.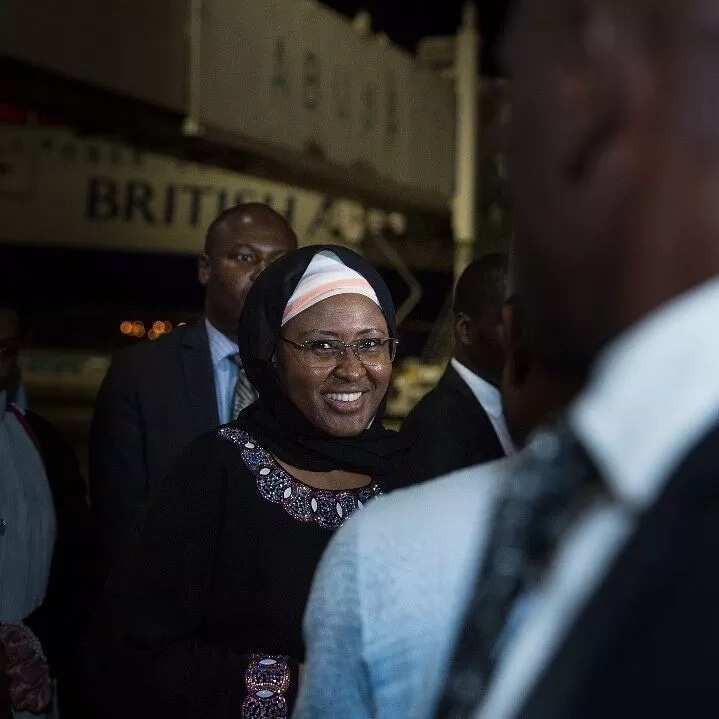 PAY ATTENTION: Read the news on Nigeria's #1 news app
Before her departure, she thanked Nigerians for their support and prayers for Mr. Buhari's quick recovery.
In a message to the 23rd Annual Ramadan Lecture of Ansar-ud-deen Society of Nigeria (ADS) held in Abuja, the First Lady had assured Nigerians that he is getting better and urged Nigerians to continue to pray for him.
Below is a Legit.ng video in which Nigerians react to the possibility of President Muhammadu Buhari returning to Nigeria soon.
Source: Legit.ng