APC has failed in the last two years - Senator Akpabio
- The Senate Minority Leader, Senator Godswill Akpabio, has chided the All Progressives Congress (APC)-led federal government
- Akpabio said the APC failed to deliver on the basic needs of Nigerians in the last two years
- He said the party lacked the experience and technical-know-how to administer the country
The Senate minority leader, Senator Godswill Akpabio, has chided the APC-led federal government for failing to deliver on the basic needs of Nigerians in the last two years.
The former governor of Akwa Ibom state, who stated this in an interview with Thisday, said that rather than focus on how to fulfil its campaign promises to the Nigerian people, the ruling party spent two years blaming Peoples Democratic Party (PDP) for its failure to perform.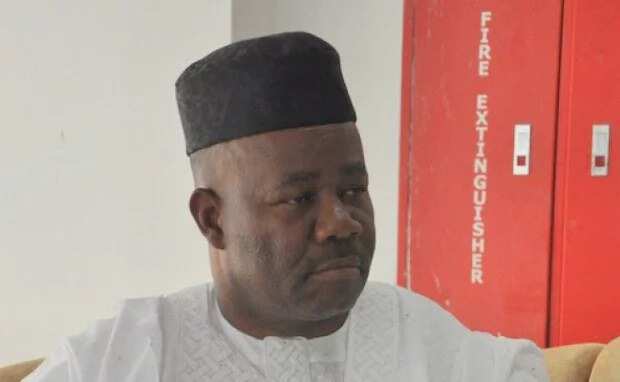 He said: ''I believed that if it were PDP–between 2015 and 2017, we would have made more significant progress.
''A lot of plans have been outlined but, not much has actually been seen in terms of progress and delivering of campaign promises; most of the campaign promises have actually not been met.
''But from a politician's point of views, I am just imagining that probably, we could have handled the recession better, if it were PDP and that is how I looked at it.''
PAY ATTENTION: Read the news on Nigeria's #1 news app
Akpabio accused the APC of lacking focus and experience adding that they were never prepared for the task before them.
His words: ''Before you go into government you must do a critical analysis of what you intend to do. You can't go and promise free education when you are not sure of whether you are ready.
''Before you make promises to the people you must have done not just the detailed analysis of the economic situation of the government, but a review of the economic policies of the government.
''So, if they say they underestimated the mess created or left behind by the PDP that means they, on their own part, were not prepared for governance.''
He advised the federal government to place little emphasis about what happened in the past, turn things around and stop blaming the past administrations, saying there was no need for blame games.
''We must accept that we have not been able to get the policies right. It is one thing to have the policies and it's another to implement them well'', he added.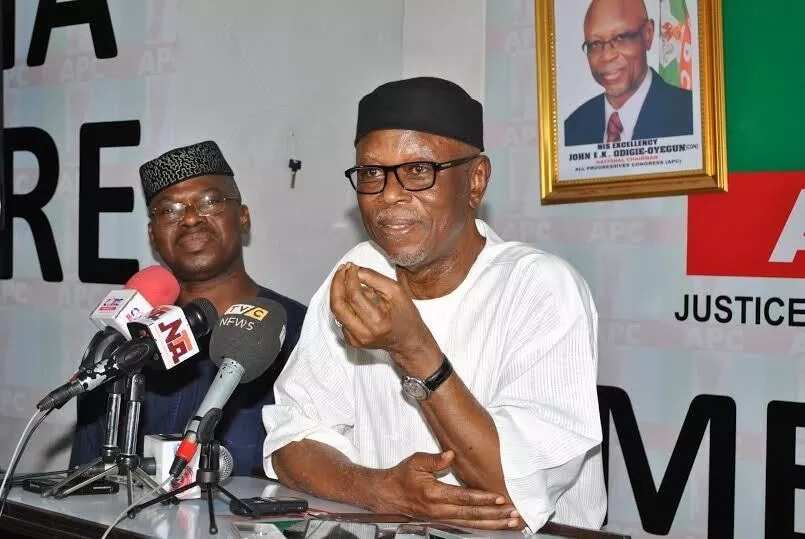 He continued: ''The summary is that many things have not stopped till today, a lot of unnecessary waivers are still being given by the federal government; importation of so many things is still going on. We cannot be producing rice in Sapele and importing rice from Thailand and expect the rice factory in Sapele to continue to work.
''I think one of the things they have not done right, is the fact that, they are wasting human resources. We have so many reservoirs of experienced people who could have assisted the government.''
READ ALSO: Nigeria inching towards another civil war – Pastor Tunde Bakare
Akpabio accused APC of not running an inclusive government and by extension not been able to follow strictly the issue of federal character to ensure that they tap the brains of all sections of the country.
Governor Abiola Ajimobi of Oyo state is optimistic that President Muhammadu Buhari will be Nigeria's president for many years.
Governor Ajimobi made this known on Thursday, May 25 at the inauguration of the Ibadan Zonal office of EFCC.
His words: "We are very lucky that we have a sincere and incorruptible man in President Muhammadu Buhari.
"Buhari is the one Nigeria needs now. We thank God that he is there and he would be there for many years."
Watch Acting President Yemi Osinbajo talk about the Biafra war on Legit.ng TV below:
Source: Legit.ng