Woman sells 4 of 5 children without husband's knowledge
- A woman in Lagos has been arrested for allegedly selling her children
- The housewife known as Vicky reportedly sold four of her five children and lied to her husband
- She was exposed after she sold the last child for N400,000 and her husband was tipped by a neighbour
Mrs Vicky, a housewife in Lagos has been arrested by policemen attached to Area M Command, Idimu, Lagos for allegedly selling four out of her five children to different buyers without the knowledge of her husband.
Her husband petitioned Area Commander, Assistant Commissioner of Police, ACP Austines Akika and he ordered the policemen to make the arrest.
According to PM Express, she was selling the children one after the other and successfully sold four of them.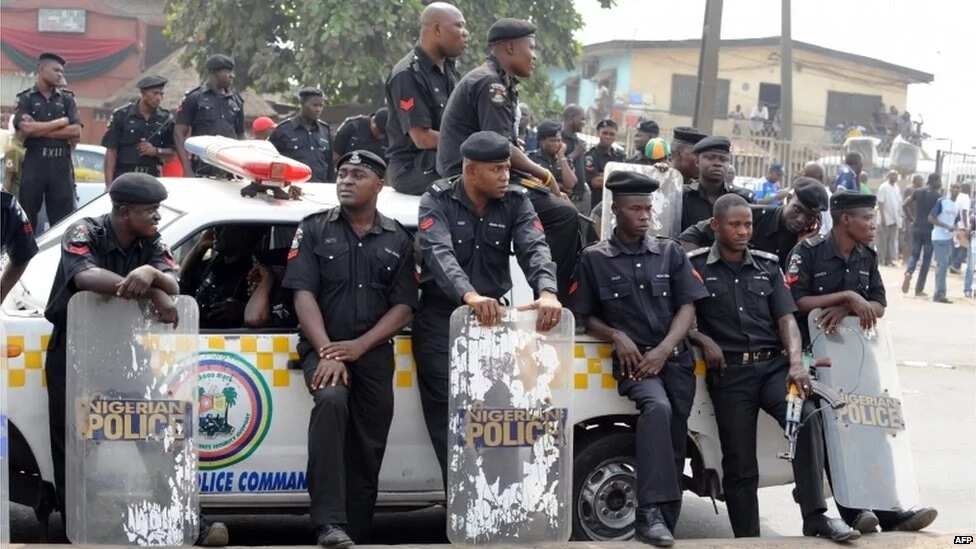 Apparently, she lied to her husband that she took the kids to their relation until the husband later discovered she has sold them.
She had sold the last child for N400,000 and her husband was tipped by a neighbour who then reported to the police and she was arrested and detained at the command cell.
She was said to have already confessed to the police while efforts were already being made to rescue the children and arrest the buyers.
READ ALSO: Pregnant 20-year-old girl sets boyfriend's house ablaze
Her husband rented an apartment in Idimu area of Alimosho local government, works outside Lagos, where he stays during the week and returns home weekend or monthly, so she was able to carry out the illegal sales without his knowledge.
The woman is still in detention while the police are carrying out investigations to locate the whereabouts of the children.
Meanwhile, it was reported that the woman, Idongesit Ese, stormed into the church while a service was going on and accused her husband of allegedly impregnating a member if the church.
Mrs Ese allegedly accused a church member identified as, Evelyn Etim, of having an affair with the pastor.
PAY ATTENTION: Watch more videos on Legit.ng TV
Legit.ng gathered that the sad incident occurred on Wednesday, May 24, around 12:00pm, in the church premises at Bassey, Esau street in Uyo, Akwa Ibom state.
Watch a Legit.ng video on abusive relationships below:
Source: Legit.ng