Nigerian man cooks food for his family for the first time in 20 years
- For the first time in 20 years, US based Nigerian man Fidelis enters the kitchen to cook food for his family
- The result of his skills was finger-licking good Nigerian jollof rice with chicken
A US based Nigerian man named Fidelis Edosomwan decided to switch things up recently in his marriage. He decided to let his wife relax as he took over the cooking for the day.
This is the first time he is entering the kitchen to cook in 20 years so he made a big deal out of it. He made videos of himself and took photos. Watch him work his magic below:
READ ALSO: This lady used only men for her bridal train and the photos are amazing!
He posted it on Facebook saying: "Analyse this, our God is good all the time! It is not just about the Nigerian jollof rice that I cooked for my wife and family last night, but that as a Nigerian man, I threw stereotype to the wind and honored my boo and my children."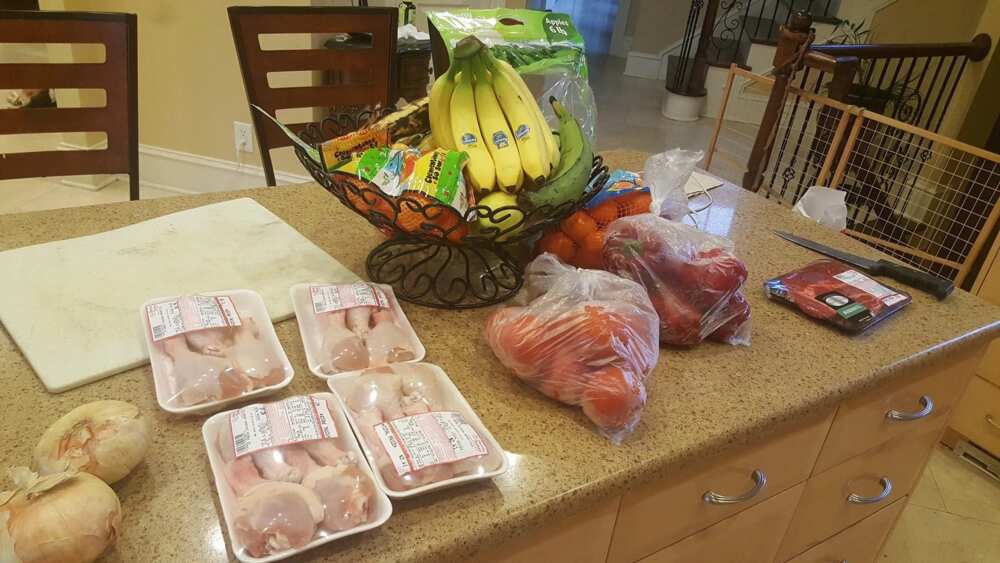 "I did something that I have not done for over 20 years. I told my wife to relax, put her feet up and let me spoil her for the night with my culinary skills. It was not Ghana or Senegalese jollof rice, it was Nigerian jollof."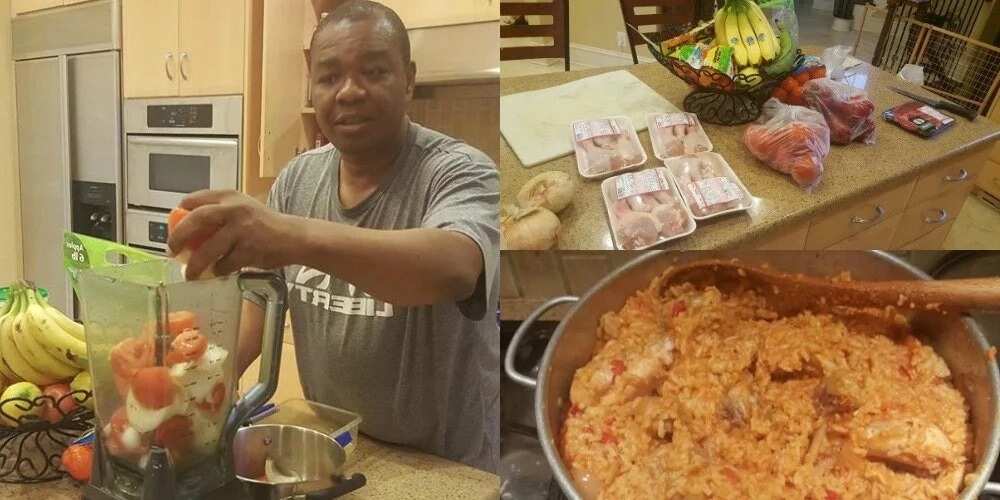 "My children had never seen my cook before. From going to the grocery store to buy the meat and chicken, to blending the tomatoes, onions and pepper, to seasoning the food and finally serving my wife of 26 years."
READ ALSO: Meet Sayo and Jomi, beautiful Nigerian twins who are driving guys nuts (photos)
"I knew i was on point when my children asked for 2nd helpings. I know my jollof rice was not as sweet as when my boo cooks it, but I was able to make her day and dispel the notion that 'i am a husband not cook'.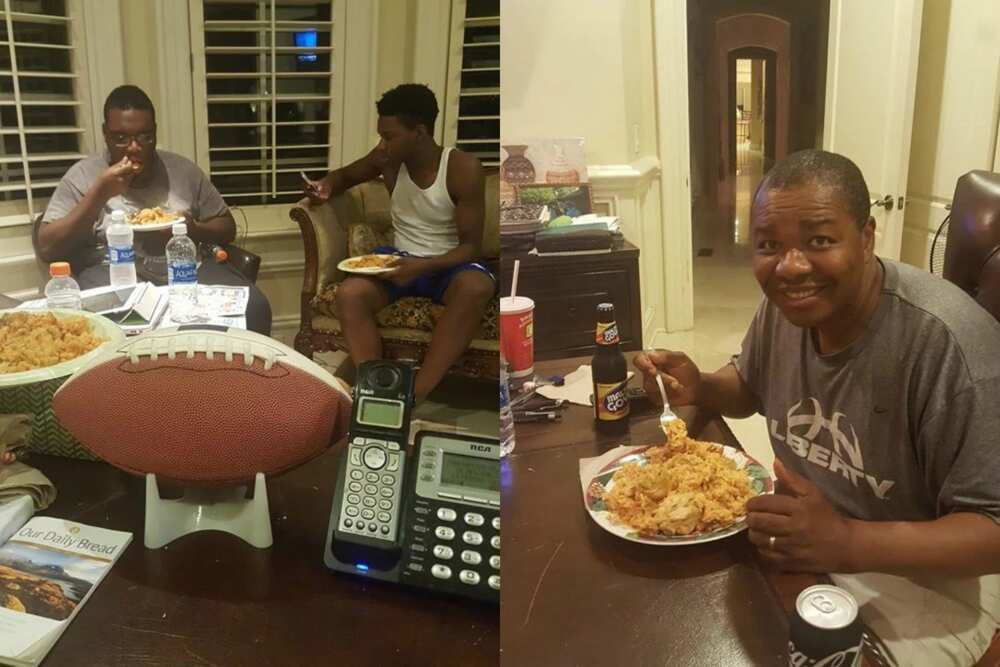 PAY ATTENTION! Never miss a single gist! Download Legit.ng news app for android
"I am not saying that by this singular act that I have taken over the cooking duties in my household, but I was able to show my wife of 26 years yesterday that love conquers all things. It is good to do what makes your loved ones happy. I am in a good place today."
What do you say to this man?
Watch the video of Legit.ng showing you how to prepare delicious goat meat pepper soup:
Source: Legit.ng