Yoruba Actor, Ajigijaga, Is Dead At 60
Popular Yoruba- Nollywood actor,  Mufutau 'Ajigijaga'  Sanni, is dead.  Ajigijaga died at the age of 60.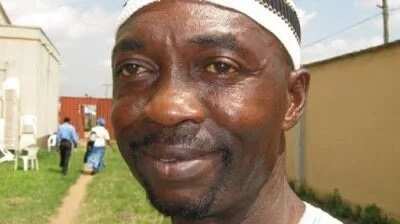 According to Best of Nollywood, the late actor's death was made public to President of The Golden Movie Ambassadors of Nigeria, Comrade Saidi Balogun on Friday morning.
READ ALSO: SO SAD! Popular Nigerian Singer Dies
It was gathered that the thespian  reportedly  died on Friday, July 31, 2015, at his residence in Agege, Lagos following injuries he sustained from an accident he was involved in few weeks ago.
According to a family source, his remains would be buried according to Muslim rites in Akiale after Wasimi in Abeokuta, Ogun State.
Meanwhile, latest update gathered on E24-7 Magazine informed that during the burial in Akiale it was discovered that the deceased wife, Taiwo, was heavily pregnant. In fact, the wife was reported to be in her last trimester and may soon deliver.
Her first child to the late actor, a boy christened Olamilekan Rahman is barely one and a half years old.
The late actor, according to family sources, died in his birthday month, July.
Speaking on his father's death after the interment of the remains of veteran actor, his first son, Rasheed described him as a wonderful and loving father.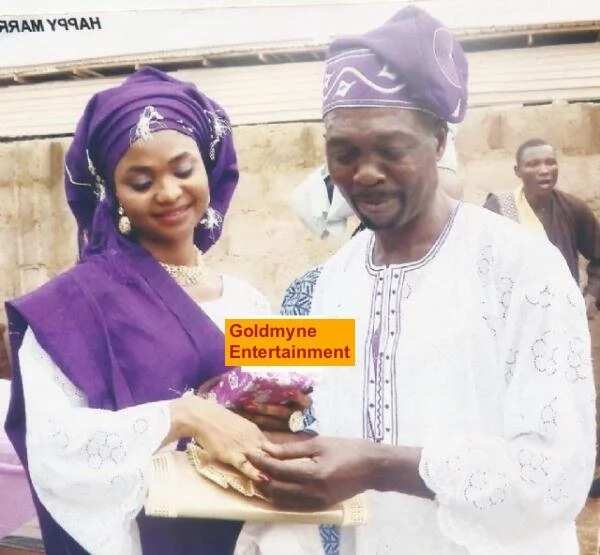 Rashidi told E24-7 Magazine that the deceased was a caring man and father unlike the toughie character he often played in movies.
On the circumstances surrounding his death, Rashidi, who is a Fuji artiste, said, "He wasn't sick. He actually fell off a bike during an accident, and he was even getting better before he died. I was still with him on Monday, and we spoke till about 12pm on Thursday. I was on my way to Lagos from Abeokuta when I was called on the phone that he couldn't talk again. When I got there, he was gasping for breath, and I carried him, asking what was wrong with him. By the time I placed him on my chest, he gave up. It was just like he was waiting for me."
He continued, "He was buried at Akinale after Wasimi in Abeokuta because he was a prince there. His elder brother is the current king of the town."
Ajigijaga's first wife, who gave birth to Rashidi and two others, died 13 years ago.
The late actor carved a niche for himself in the movie industry as a go-to actor for crime roles.
Source: Legit.ng