Those who defect from PDP to APC give politics bad name - former PDP spokesman
- Sen. Anietie Okon has assured that the PDP administration in Akwa Ibom state is on course and determined to deliver quality and people-centred leadership
- Okon says many politicians place their personal interest above the common good of all
- Okon says Governor Udom Emmanuel is resolute in fulfilling his electoral promises to the people in the state
Sen. Anietie Okon, the former national publicity secretary of the Peoples Democratic Party (PDP), on Monday, May 22, said those who defect from People Democracy party (PDP) to the All progressives Congress (APC) in Akwa Ibom give politics a bad name.
Okon, in Uyo, accused the PDP defectors who switched camps of doing that for selfish interest because they lack commitment to the party.
News Agency of Nigeria reports that Okon reacted to the recent defection from PDP to the APC by some prominent politicians in the state and he described the action of such politicians as regrettable.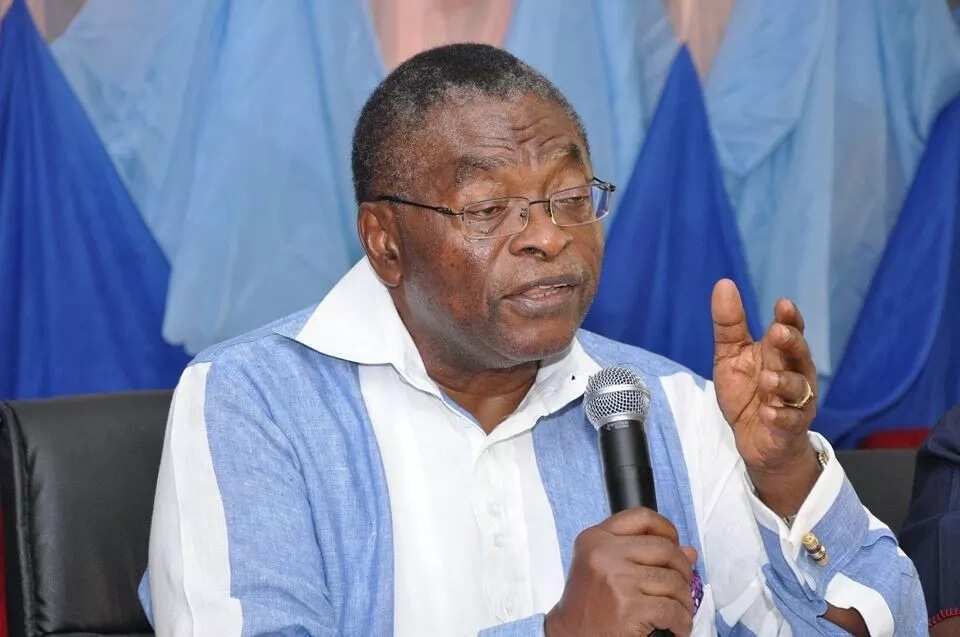 READ ALSO: 34 years after her husband's demise, late Aminu Kano's wife dies at 89
According to him, many politicians place their personal interest above the common good of all
He noted that politicians have shown very little concern about collective interest of the people and the vision of building the state for the wellbeing of future generations
''Akwa Ibom politics runs on two clear lines, which are partisan. This is regrettable so far."As far as I am concerned there must be a point in political partisanship, where the greater interest of the people is placed above partisanship.
"After politicking, there comes a period of governance. Governance is not to be one-sided. It puts the interest of the people first,'' Okon said.
It was said that about 200 members of PDP in Uruan local government defected to the APC on Friday, May 19, and three weeks before 500 PDP stalwarts left the party in Ikono local government area.
Okon absolved that the PDP leadership in the state led by Governor Udom Emmanuel for the wave of defection, saying that the governor was resolute in fulfilling his electoral promises to the people.
PAY ATTENTION: Install our latest app for Android, read best news on Nigeria's #1 news app
"As Gov. Emmanuel celebrates two years in office this May, the state is not owing workers' salaries and entitlements like some states.
"We are in a modern world, the important thing is to give satisfaction to the people and the governor is toiling day and night to meet the people's needs," Okon said.
He assured that the PDP administration in the state was on course and determined to deliver quality and people-centred leadership.
Meanwhile, Legit.ng also gathered that two members of the Ondo state House of Assembly defected to the APC from the PDP in Ondo state.
The lawmakers are the majority leader Olugbenga Araoyinbo, representing Akoko North-West Constituency 2 and ex-Acting Speaker Malachi Coker, representing Ilaje Constituency 2.
The lawmakers said their defection became imperative after consultations with their constituents.
Watch this Legit.ng TV video of a man who says that the APC is the worst party in Nigeria:
Source: Legit.ng