Thief caught and beaten while trying to break into boutique in Delta state
Legit.ng gathered that a suspected burglar who was caught trying to break into a boutique in Delta state was severely beaten up.
Trust Nigerians not to waste time in administering mob justice to most thieves especially when they are caught in the act.
The fate of the thief was almost sealed after he was caught trying to break into a boutique somewhere in Okpe Road, Delta state.
The thief was beaten thoroughly by an angry mob before he was allowed to be taken away by some policemen to prevent him getting killed.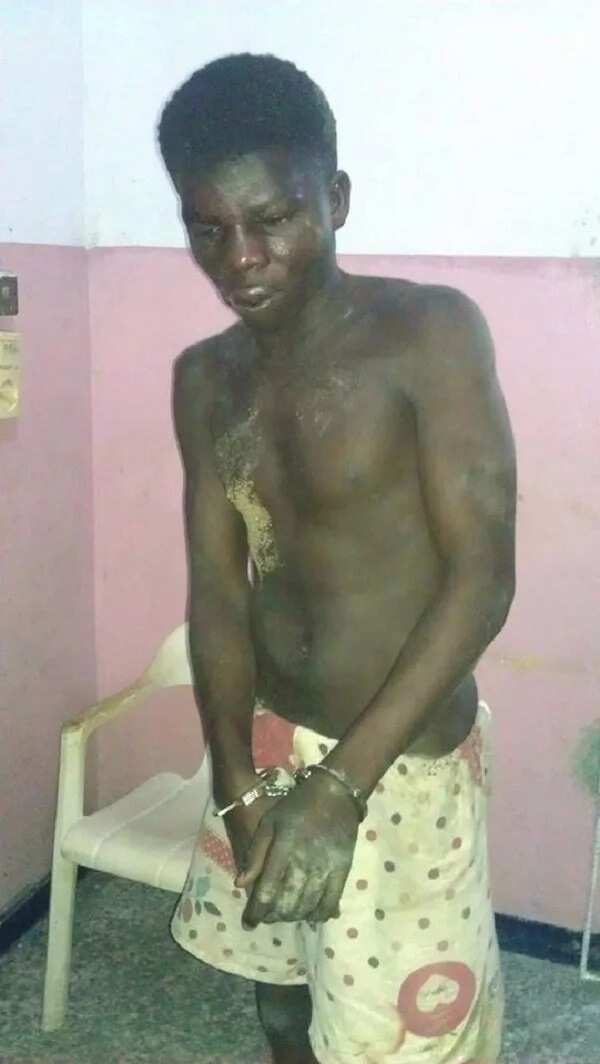 READ ALSO: Muslim Miss Universe GB contestant to become the 1st to wear KAFTAN instead of swimsuit (photos)
Sharing the post on Facebook, Sapele Oghenek wrote:
"Report enter studio say the picture wey dey under so, na one Aramegbo wey call himself Kelly and he claim say he dey stay Tropical area around Gana Odebala house. Them catch the craze red handed when he and him partner wey burgle one boutique opposite Ogodo Primary School, for Okpe Road on Sunday (yesterday) night at about 10.00pm.
Him partner run away when someone raise alarm leaving the idiot inside the boutique, where area men apprehend am and beat the day light out of am before dem rescue am and take am to police station at about 11pm, as dem detain am for police station, after e receive first aid treatment for Central Hospital. Na the picture of the hole wey dem burst for the wall with hammer and chisel to gain entrance into the boutique. Our man around town urge us all to dey vigilant, to be our brother's keeper. Na the idiot pictures dey attached to this post."
READ ALSO: Mother seen breastfeeding her baby while smoking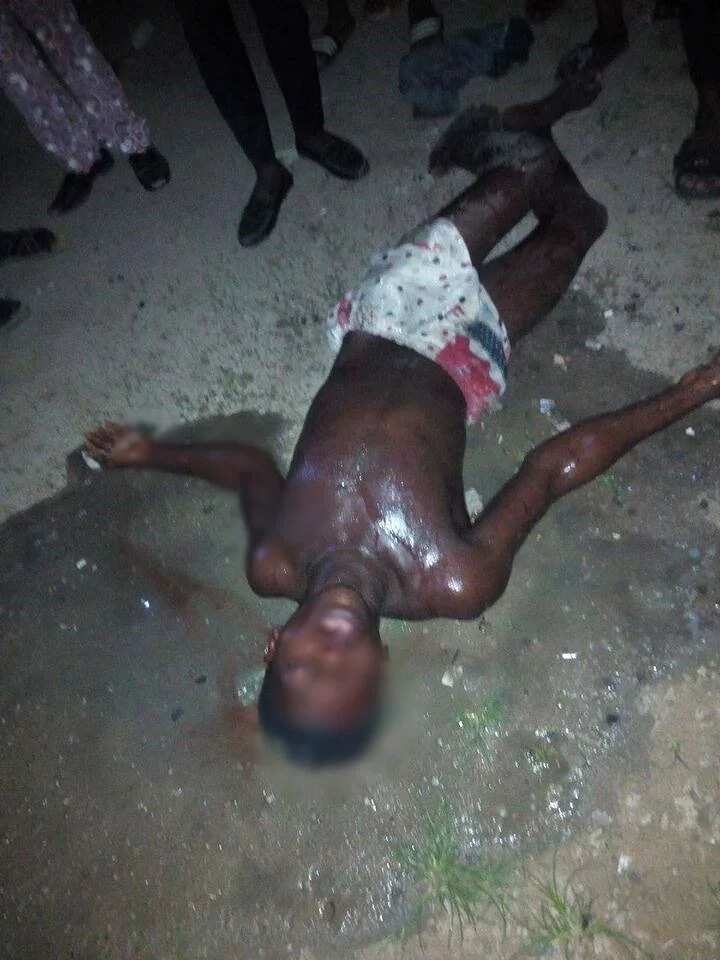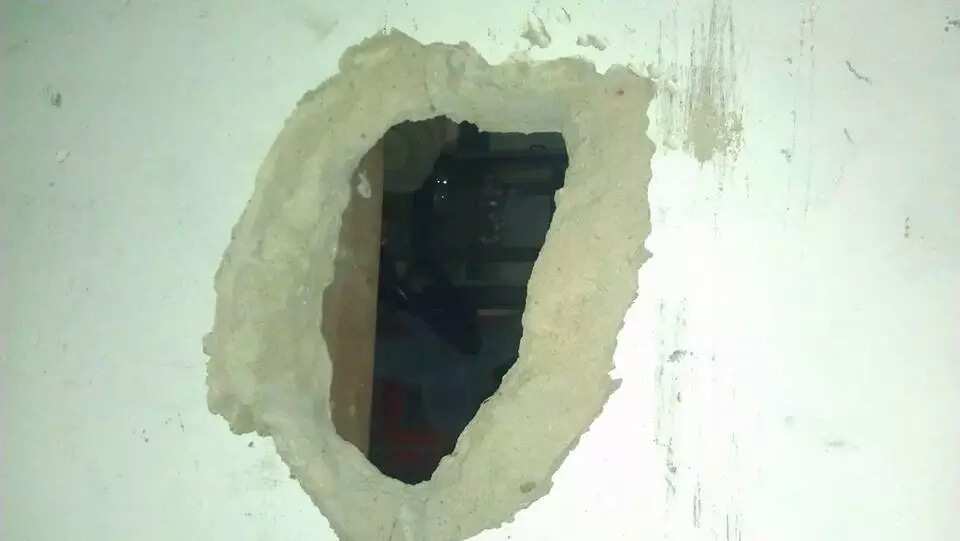 Meanwhile, see what Nigerians want to be done to people who loot public funds:
Source: Legit.ng