Security expert says Boko Haram's threat to bomb Abuja is real
- A renowned security expert, Dr Ekhomu Ona, has expressed serious concern over Boko Haram's recent threats
- The Islamist group had threatened to bomb the Federal Capital Territory, Abuja
- Dr Ona said the threat is real and should be taken seriously
A renowned security expert, Dr Ekhomu Ona, has expressed serious concern over the recent threats by Boko Haram.
The Islamist group had threatened to bomb Nigeria's capital, Abuja in a new video clip released by Abubakar Shekau, the sect's leader.
While the Nigerian Army has dismissed the two video clips as mere propaganda, Dr Ona argued that the swapped commander now has a better inside knowledge to plot a good attack.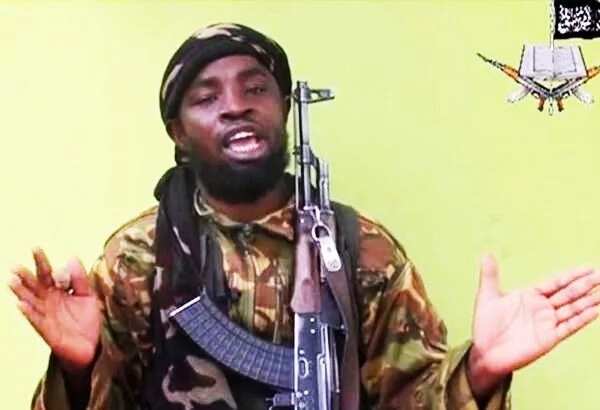 "Returning commanders of Boko Haram to the battlefield is not a great idea. However, we have no choice in this case because we have to secure release of our girls. And I praise President Muhammadu Buhari for that. But then, we really have to take it as a credible threat.
"It is a credible threat because we have active terrorist cells that are all over the country. We have them in the Kogi axis; we have them in the outline districts of Abuja. As someone who just returned to the field, he has better inside knowledge now to carry out the threat. Prison is the prime radicalization ground for many extremists. That is where they meet and share ideas," Dr Ona told Daily Sun.
READ ALSO: Aggrieved soldiers allegedly write open letter to Buhari, threaten to resort to lawlessness if their demand is not met
He further noted that freed Boko Haram members were the forerunners of major attacks in the recent past.
His words: "Prison gives them opportunity to be together and to plot good attacks. Besides, there is a lot of radicalism in those cells which have not been well infiltrated by our intelligence agencies."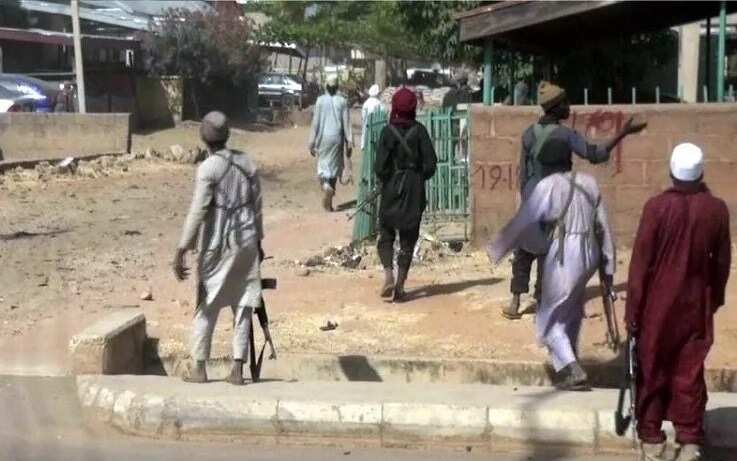 He advised the federal government to focus on effective control of explosives which Boko Haram relied upon in its terrorist activities.
He said: "There is a poor control of explosive ordinance in the country. Today, explosive ordinance is available everywhere for people who do blasting and quarrying, for farmers who need fertilizer.
"There must be a focus on controlling explosive in the country. "Another thing is that what is bugging them has not been resolved in the society.
"These people are saying that there is a lot of corruption in Nigerian society, there is injustice. You are a liar if you say we don't have corruption and moral depravity in our society today. They believe it is only under Sharia that these can be resolved, which is wrong."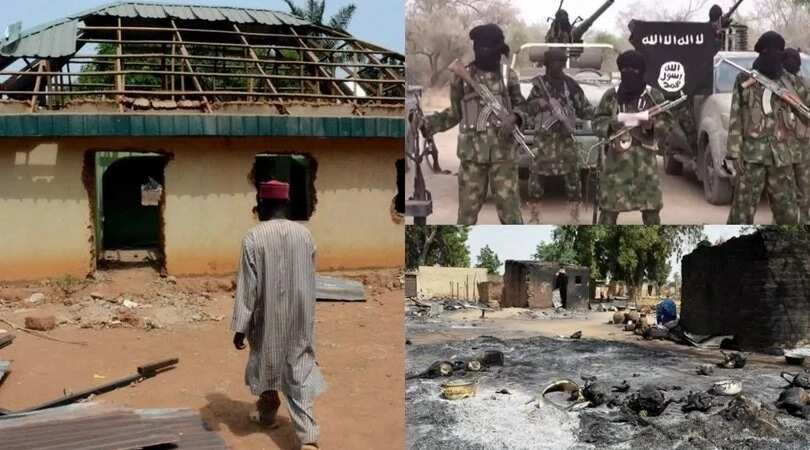 READ ALSO: Osama Bin Laden's son threatens US over father's death
Meanwhile, unknown gunmen suspected to be Fulani herdsmen attacked a community mosque in Etogi community, Gbara ward of Mokwa local government, Niger state.
Legit.ng learnt that the attack occurred in the early hours of Sunday, May 14, while the villagers were observing their early morning prayers.
21 people including the Imam of the village were said to have been killed in the attack.
Watch this Legit.ng video below of victims of Boko Haram attacks.
Source: Legit.ng