We won't give updates on President Buhari's medical trip to UK - govt. officials
- The Presidency will not provide regular bulletin with update on President Buhari's treatment
- Unnamed top officials in the government say that Nigerians should allow the president rest well
- The officials say that there is a wide difference between President Buhari's situation and tthat of late Umar Musa Yar'Adua
- For more reports on President Buhari's health and his third trip to London, please visit: https://www.legit.ng/tag/buhari-news.html
Regular updates of President Muhammadu Buhari's medical trip to the United Kingdom will not be provided for Nigerians, government officials have said.
The Punch reports that unnamed top government sources ruled out daily update on the president's health status and treatment while in London.
READ ALSO: Boko Haram commander hints on imminent bombing of Abuja as Shekau releases new video
They said such updates were unnecessary since Buhari had handed over to his deputy Prof. Yemi Osinbajo, who is now the acting President.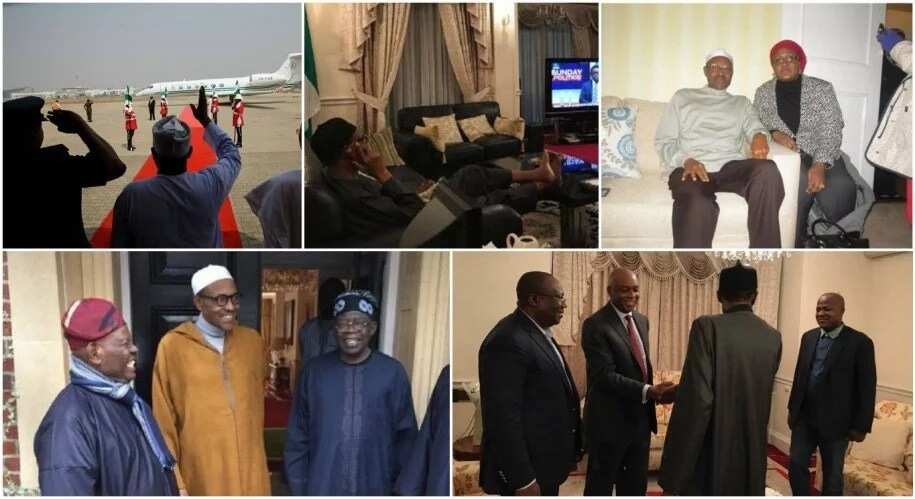 One of the sources said Buhari's situation was different from late President Umaru Yar'Adua's health crisis and so what applied then and the demands Nigerians made of the presidency at the time could not be expected of the current administration.
He said: "The case of Yar'Adua could not be compared to that of President Buhari. Yar'Adua did not hand over to Jonathan when he was sick for several months. However, Buhari handed over to Osinbajo, which means there is no reason to panic since government is running smoothly."
The report quoted another source as saying that the president should be allowed to rest and heal in peace.
READ ALSO: Nigeria police loses N11.2million to Peace Corps in human rights suit
The source said: "Since Buhari has travelled to London for treatment, let us give him some time to recuperate and in due time, he will let Nigerians know about his health. In any case, it is those who are with him in London that will be getting information on his health.
"We, who are here in Nigeria, do not speak with the President daily so we can't give updates on his health."
Legit.ng recalls that President Buhari depart Nigeria for London on Sunday, May 7 for his third medical trip out of the country in a year.
The development generated a lot of reactions from Nigerians on social media and Legit.ng captured the mood here.
Watch this Legit.ng TV video of Nigerians ssharing their opinion on whether the country can ever have ever have a very young president like France's 39-year-old Macron
Source: Legit.ng