OPINION: How BBNAIJA 2017 saved Nigerians from depression, anxiety
Editor's note: Despite criticisms that greeted BBNAIJA 2017 from Nigerians both within and outside the country about its moral implications to Nigeria's value system, some people believe that the show brought fame to Nigeria among the other African countries.
In a message sent to Legit.ng, Abdulrofiu Muhammed Temitayo explains why the show reduced depression and anxiety among Nigeria, especially at the time the country's economy was in recession.
Seth J. Gillihan wrote in a piece that, multiple research studies have supported the positive mood attenuation hypothesis. When we're depressed, positive things do less to lift our spirits. However, one of the well-supported cognitive behavioural treatments for depression - behavioral activation, relies on the mood-lifting effects of meaningful and enjoyable activities.
"One of the most common symptoms of depression is anhedonia, the lack of interest or pleasure in normally enjoyable activities. If you've been depressed, you probably recognize the experience of not looking forward to anything, even activities you used to enjoy. Even basic pleasures like food and sex may have lost their allure".
READ ALSO: Osinbajo reveals secret Buhari told him after release of Chibok girls
Ironically, the induction of BBNAIJA 2017 which incorporated 12 housemates together competing for a big cash to be won N25million in 77days had positive impactss among Nigerians in dealing with depression for the period the show lasted.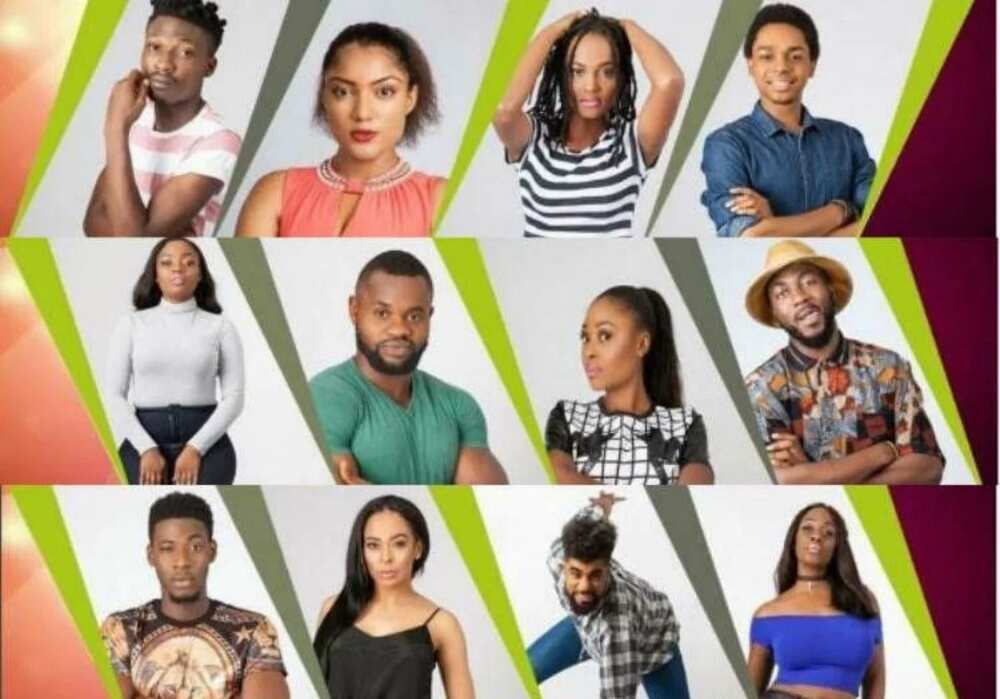 Imagine this is not the first of its kind but what gave much dust in the air was that the show was moved from soil of the Green White Green to Rainbow Nation. Housemates were Uriel, Kemen, CocoIce, Bally,Marvis, ThinTallTony,Gifty, Soma, Bisola, Miyonse , Efe , and Tboss among others.
As God would have it, in a credit moment of the ride to Warri-boy under the wave of 'Based On Logistics '; Efe Ejeba follow by well talented lady Abisola Ayeola known as Bisola taking her campaign to London to promote girl child education and the second runner up Tokunbo Idowu; I named her 'myladytboss'. Asked why? I love those individuals who stand and keep actions brazing, it won't kill the whole life dulling.
I beg your pardon if you disagree. Life isn't beautiful if you don't get your nerves hitching.
Illustration to this, even God left Satan to misled human; imagine this. Even Easter won't be celebrated if Judas doesn't stand in the lane of Jesus and also the whole city then went against the name of Muhammad. Victory is all for the good ones like God over Satan, Jesus came on top of everything including Judas in person, Muhammad floored the city and the city of Mecca came under him.
Before the premonitory of Bbnaija, is there depression? YES, though Nigeria was on top of index in terms of World Happiest list but due to increase in depression, suicide, violence, the rank dropped.
During the show, not much to discredit the basis of depression in the viewers most especially looking at the Dr Orji Allwell, Taiwo Momoh, Emeralds and Adesoji Adediran suicidal death. From observations, I could clinch it that all these individuals weren't watching the reality show like the doctor he won't find time to do so likewise is the two businesswomen and also the LAUTECH guy who hanged himself inside the room after his friends were out to take class.
Bbnaija 2017 reduced the number of depressed people certainly from the findings I did and culled from different social media helping the wave of the time more inciting and discursive in different places up to political analysis bending and excusing their moment with 'who will be evicted next' or ' I want Efe to win the game No No No it is Bisola my girl why can you say that when Tboss is the right way to pick the money'. It was very intense.
How does this work if the positive attenuation hypothesis is correct? A new research study revisited this hypothesis in a sample of young adults the authors pointed out that most studies showing positive mood attenuation in depression were done in the lab and used positive stimuli of questionable relevance to real life: viewing positive events, happy facial expressions, amusing videos or receiving small monetary rewards. Analysis to it is that people with higher levels of depression got a significant boost in their moods from positive events.
READ ALSO: 17-old-sick teenager 'detained' by Nigerian govt hospital for inability to pay medical bills
Also interpersonal events had greatest impact on mood. Also Depression was linked with expecting fewer positive events. And looking forward to positive events the next day lifted mood among people who are depressed. With all these analyses we could see how Bbnaija had help people to shun depression.
"Anywhere you have a recession, suicide is typically the fallout. And in our society where people cope with a drop in purchasing power, where there are no jobs, where those who have jobs cannot afford basic things like food, clothing, and shelter, thoughts 'life is worthless', thoughts of hopeless and loss of faith might set in. And where these factors are available, depression is present ". "Suicide does not just occur. It takes a prolonged period of time to set in and to mature.
When an individual is depressed, they are very vulnerable to suicide "says Acting Chief Medical Director of the Federal Neuropsychiatric Hospital Yaba, Dr Richard Ademola Adebayo.
Primary Health care should stand for Nigerians in need, identification and management of depressive disorders, non-governmental organizations and religious organizations should stop telling their congregation that without money that's no life and should indoctrinate in them if there's life there will be certainly be money any matter the circumstances they may be facing as asserted by Lawani Ambios.
"Many people mistakenly believe that depression is defined as a weakness of character or mere sadness. But depression is a complex disorder that has psychological, social, and biological origins.
Depression is a mental illness that can be treated in multiple ways, including medication and psychotherapy, and it should not be considered normal unhappiness or simply ignored.
"Luckily, depression is a treatable disorder, but antidepressants alone are not typically enough. While these drugs have the ability to alter brain chemistry and fix deep-rooted biological problems, the treatment for depression may also include psychotherapy.
The solution to depressing is not as easy as popping a pill, which may take as long as six weeks to kick in. Talk-therapy along with medication is often added to the treatment process".
"Depression is a serious health condition, and no one chooses to be depressed. People mistakenly think that depression is merely a result of a person wallowing in their grief or sadness and can be cured by thinking positively and making a change in one's attitude.
"Depression is not a sign of weakness, laziness, or self-pity. It is a medical condition, arising from errors in brain chemistry, function, and structure due to environmental or biological factors.
"Depression is more than the occasional sad thought or unhappiness due to a death, breakup, or disappointment; although these events can lead to depression. Everyone experiences highs and lows in their lifetimes, but depression doesn't always happen due to a specific negative event.
"Depression is marked by unexplained periods of hopelessness, sadness, lethargy, and suicidal tendencies. These episodes last for prolonged periods and can come suddenly and inexplicably, even when things in life appear positive".
"Antidepressants work by changing brain chemistry and alleviating mood disorders. The thought of altering your brain chemistry can seem scary, but antidepressants are designed to change only certain chemicals in the brain. Antidepressants affect the symptoms of depression, and do not actually change your personality.
In fact, most people who suffer from depression describe it as an alteration in their normal mood. Most people who take antidepressants finally begin to feel like themselves again, rather than feeling like a different person. It's a common misconception that discussing depression merely reinforces destructive feelings and keeps a person focused on the negative.
However, being alone with your thoughts is much more harmful. Having a supportive, reliable, and non-judgmental listener is critical in the treatment of depression?
READ ALSO: Tears of joy as FG release names of girls freed from Boko Haram, one of the girls has her leg amputated
Depression is not only a serious illness, it is also one shrouded in misconceptions. A major roadblock that keeps people from getting help are the myths around therapy and medication, two of the most common ways to treat depression.
There are more therapy options than those two, though. Other therapies include: medication, psychotherapy, alternative therapies, lifestyle changes, medical procedures and combination therapy as Garry Staranchuk gave a powerful analysis of depression.
In the video below, Legit.ng conducts a vox pop on the Buhari 2019 posters that have been seen in some parts of Nigeria.
Source: Legit.ng