Widow, 30, devastated after mysterious fire burnt her properties in front of her new home (photos)
The sad story of how a young widow lost her properties during a mysterious fire incident has one viral on the internet.
Legit.ng gathered that, this young lady just lost her husband and as art of moving on with her life, she decided to move into a new apartment, so she can start afresh but unfortunately all her belongings burnt into ashes in her presence.
A young man identified as, Ettu Mohammed, decided to take this post this unfortunate incidence as he revealed pictures of this lady's belongings on his Facebook wall.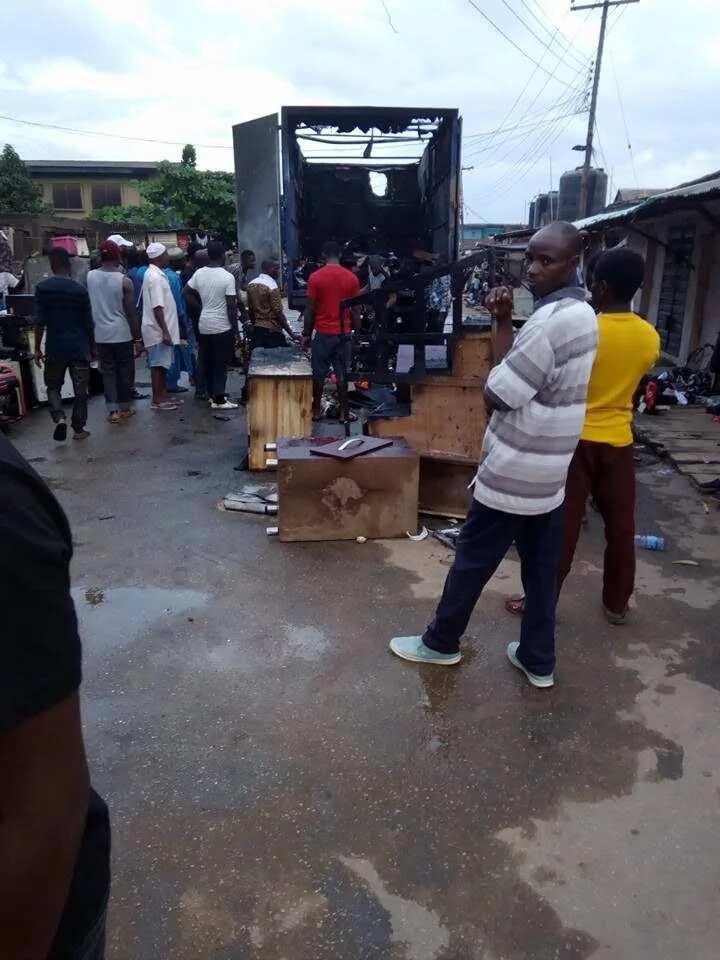 READ ALSO: New born baby found dumped in a carton outside a house (photos)
Mohammed posted the pictures with the caption: "What my eye saw this evening is beyond me. Right inside the Estate where I live a new tenant somewhere inside the Estate just arrived to move into her new apartment. Guess what where the truck that conveyed their properties got burnt right in front of the new apartment. Efforts to put the fire off was capital zero. The flame just kept increasing. Everything got burnt to ashes except the truck. This woman is a widow not more than 30yrs from her look.,she decided to leave her old apartment for a new life and now this. The only advice I think I have is she should pray harder. I didn't see any gas cylinder nor stove or anything that created such a huge flame and the truck is still working as I write. No one can console her as I speak as everyone is mute even her new landlord."
READ ALSO: Nigerian police officers help a lady in distress, fix her car in Abuja (photo)
See more pictures below: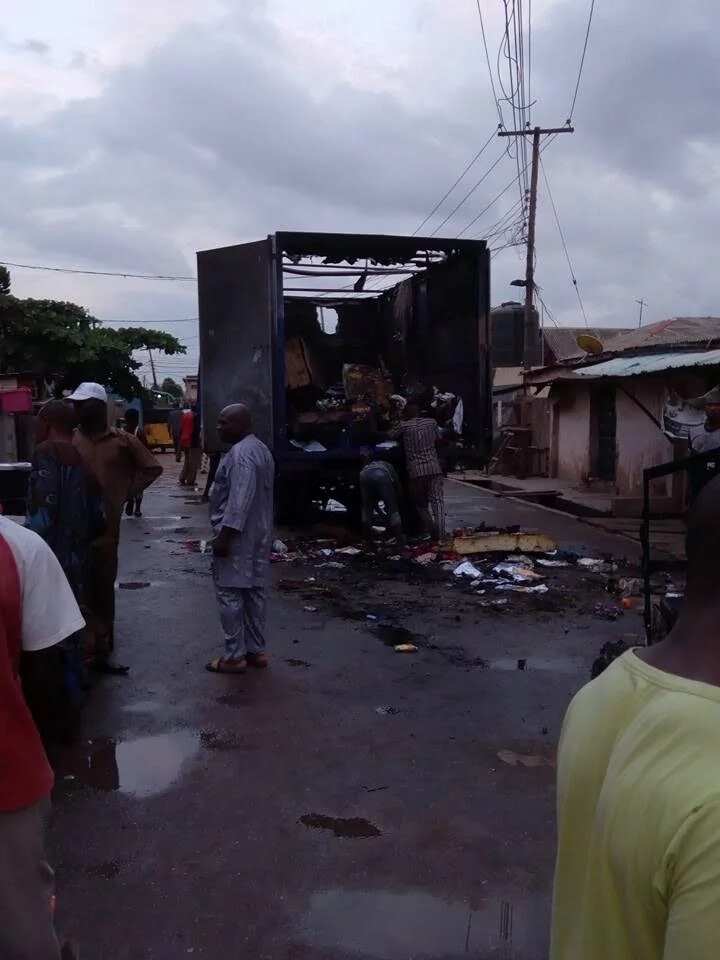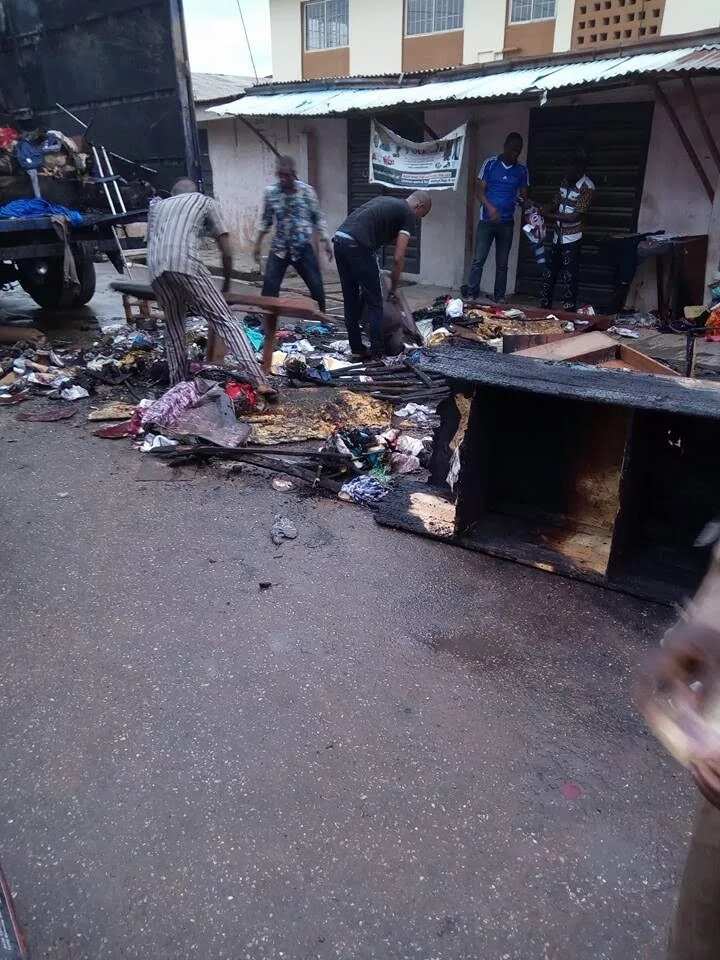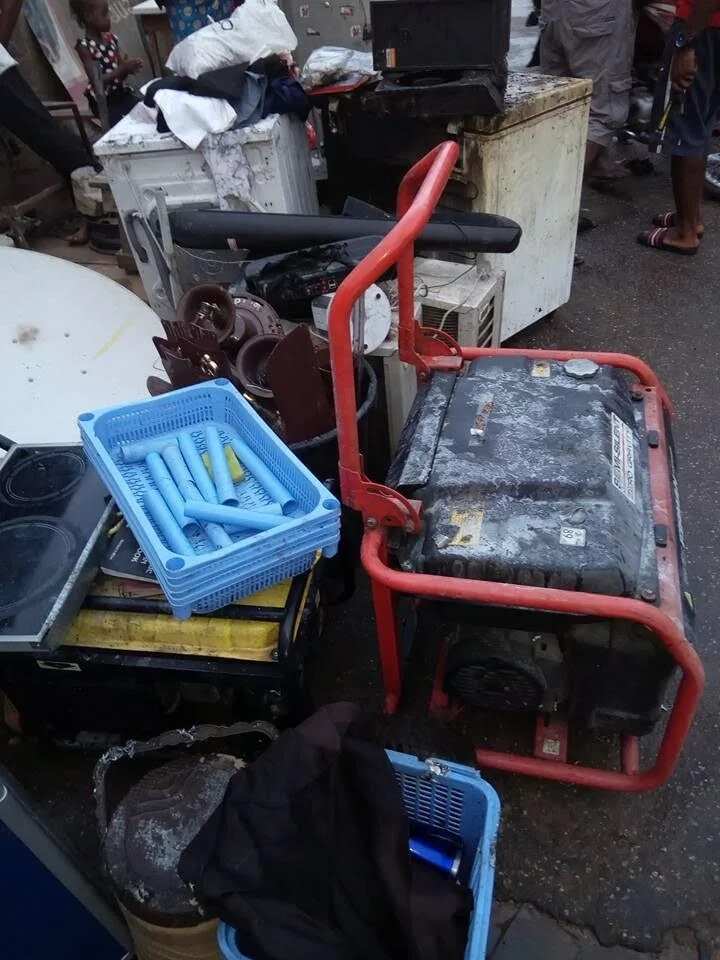 Watch related video of the family of petty trader killed by stray bullet cries for justice below:
However this happened on Sunday, May 8, at Santos Estate,Lagos.
Source: Legit.ng