New born baby found dumped in a carton outside a house (photos)
Over the years, a lot of women have spent a lot of money hoping that one day God will remember and bless them with the fruits of the womb.
However, in recent times a lot of women especially the very young ones have found delight in either killing the baby before he/she is born end up dumping the baby hours after delivery.
Legit.ng gathered that, somewhere in Thailand an unknown lady was said to dumped her newborn in a carton just hours after the delivery, outside someone's home.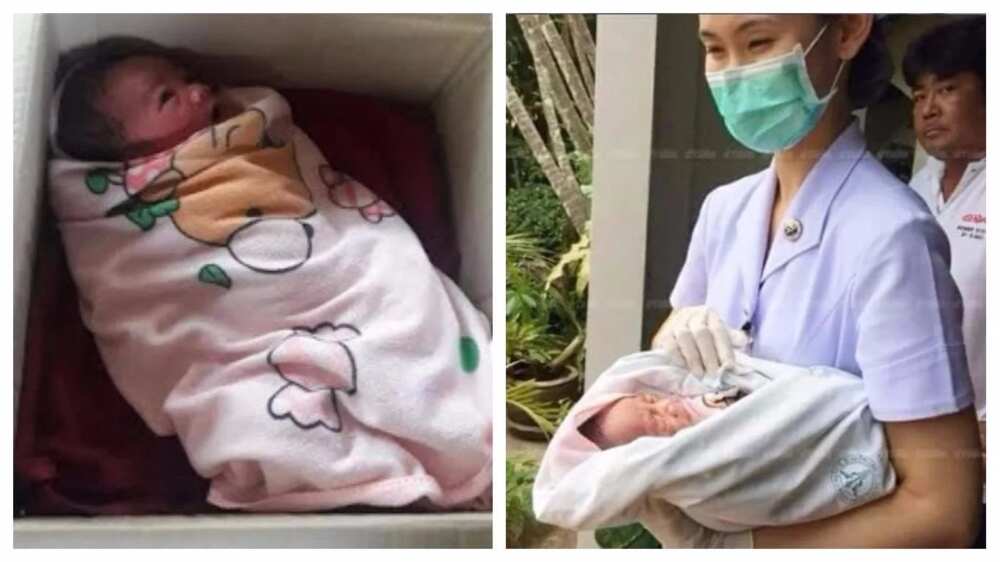 READ ALSO: Explicit pictures of Rwanda's 35-year-old female presidential candidate exposed (photos)
It was also reported that the baby was found by some Thai refuse collectors, who arrived at a house on Friday morning, May 5. They disclosed that the baby was found wrapped in a blanket and left in the carton.
Immediately without delay, they called on the assistance of their state police who arrived with medics and took the baby to the hospital.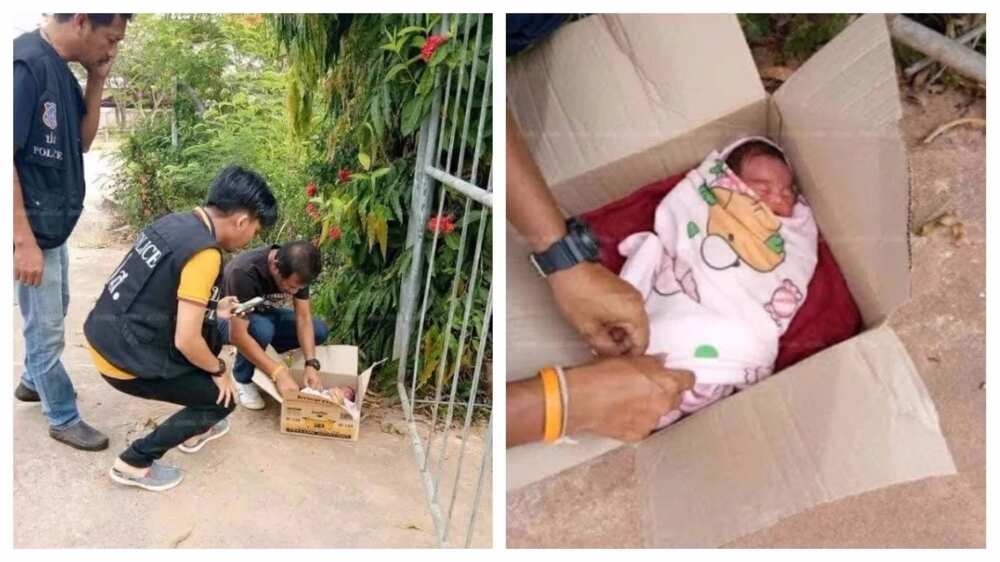 READ ALSO: Fatal school bus accident kills 36 people in Tanzania (photos)
Watch related video Southern Kaduna killings below:
Source: Legit.ng