Electing Buhari was our first step to repaying the debt we owe the Muslim-North - Soma OJ
- The health crisis of President Muhammadu Buhari is still a major topic in Nigeria
- Analysts continue to express their opinion on Buhari's health and the implications for Nigeria
- Soma OJ thinks it is better to allow Buhari stay in office, no matter how sick he is
- To read more about President Buhari's state of health and other news about the Nigerian leader, please visit: https://www.legit.ng/tag/buhari-news.html
An analyst simply identified as Soma OJ has argued that President Muhammadu Buhari should remain in power no matter how sick he is.
Writing on Ynaija, Soma stated that Nigeria owes the North/Muslims a president given that the region lost power after the death of Umaru Musa Yar'adua in 2010.
He noted that this was a contributing factor to President Buhari's emergence as president in addition to the fact that ex-President Goodluck Jonathan had had his run and Nigerians were legitimately done with him.
READ ALSO: CSOs, lawyers, give presidency ultimatum to reveal Buhari's health status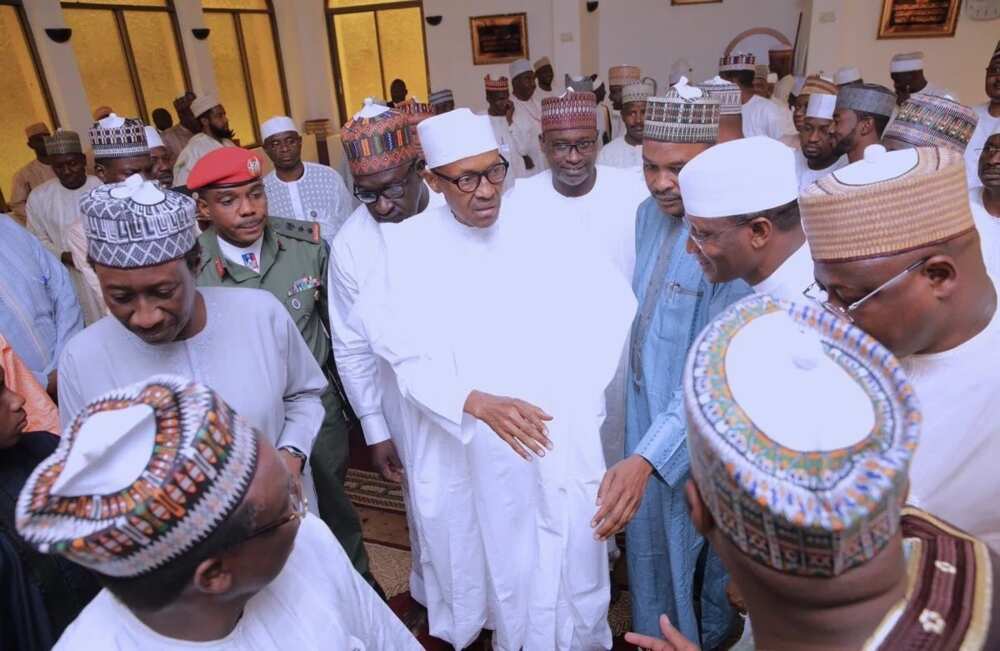 He wrote: 'Electing Buhari was our first step to repaying the debt we owe the Muslim-North; we placated the Christain-Southwest with Osinbajo as the Vice President.
''To accept a resignation from President Buhari and having Osinbajo as the president can only be interpreted by our creditors/overlords to mean that we are "snatching the turn away from the North" again.
''A situation that can only cause so much anarchy. It has not happened yet but we've already had a lunatic threaten to kill hundreds if the president dies in office.''
He further argued that losing President Buhari, especially under any unnatural circumstance will leave us vulnerable to explosive situation.
''The only other option, the one we are experimenting with is to fold or collective arms and watch as the "cabal" compel us to live in limbo with an ailing president who may or may not be able to fathom the amont of corruption going on under his nose by his own political appointees even as the hallmark of his administration remains anti-corruption,'' he concluded.
READ ALSO: Presidency refutes rumours of State House permanent secretary's suspension
The president had spent almost two months receving medical treatment in London. The presidency had first announced that he was there for a 10-day leave. But he extended the leave on medical grounds.
President Buhari failed to address Nigerian workers today, Monday, May 1 as they joined their counterparts all over the world to celebrate International Workers Day.
But the president attended the Juma'at prayer at the State House mosque on Friday, May 5.
Source: Legit.ng