Meet Damilola Odusote, the Nigerian artiste making waves internationally (photos)
- There are so many talented people in Nigeria
- Damilola Odusote is a Nigerian artiste that is selling internationally
The incredible works of Damilola Odusote, a Nigerian artiste, have made him a hot cake internationally.
The young man who lives in London was featured on YBLNigeria's Twitter page where he was regarded as a creator of highly imaginative drawings.
With the pictures of the artworks produced by the young man, it is evident that he is highly talented as his pieces are pure works of imagination.
READ ALSO: Prophet Andrew Ejimadu 'Seer 1' gives N1m to hotel cleaner
The beautiful designs done by Odusote puts him on the level of someone with high cognitive abilities as it is only a creative and talented person that could make these beautiful pieces.
Check out some of the unique pieces he created:
1. The talented Odusote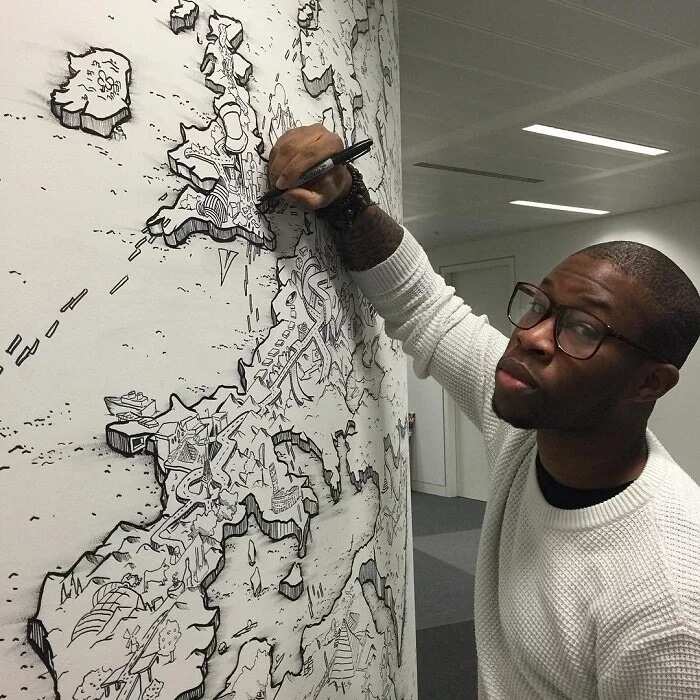 2. Simply beautiful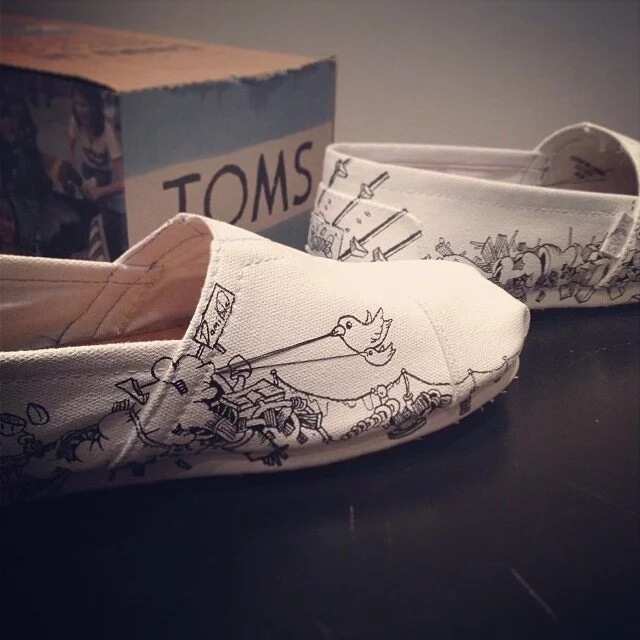 3. Beautiful craft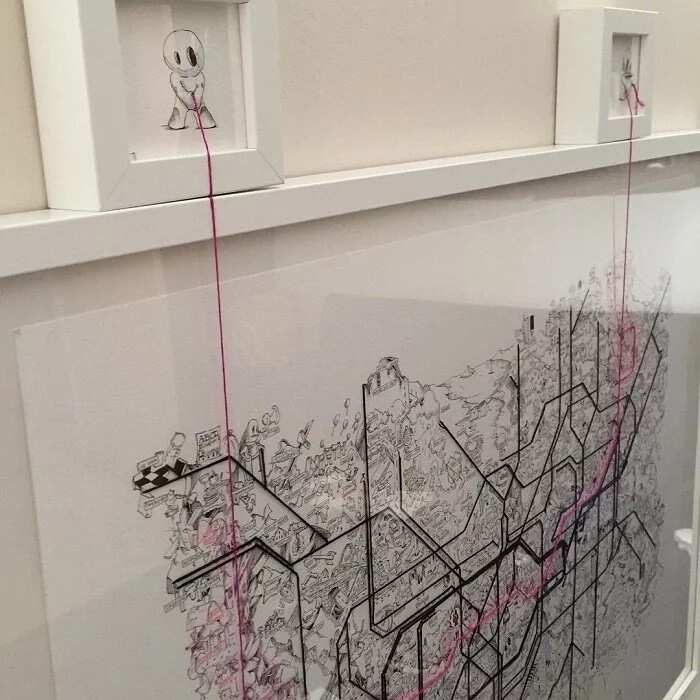 READ ALSO: Mast falls on chapel during Sunday service in Akwa Ibom
4. Amazing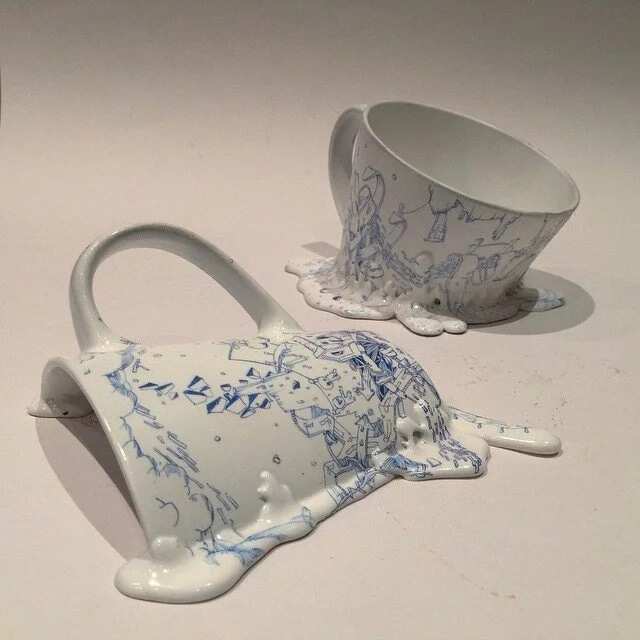 5. So inspiring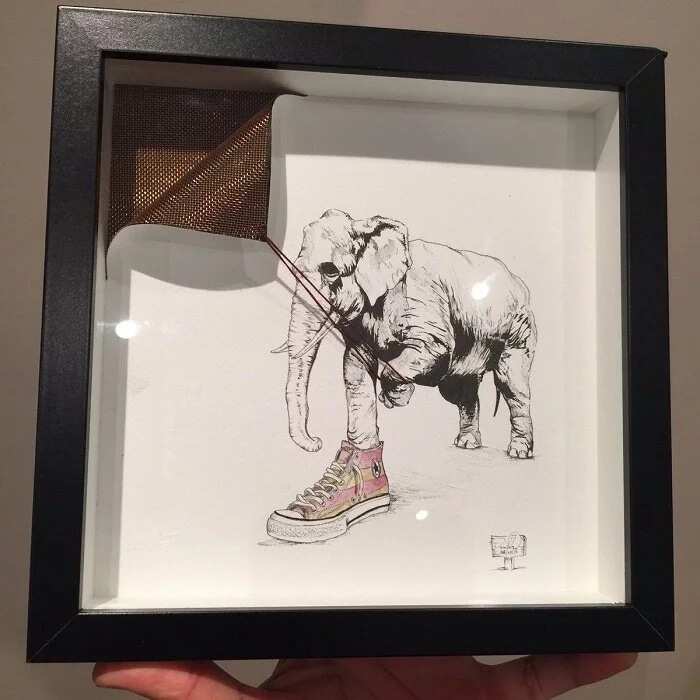 6. Brilliant piece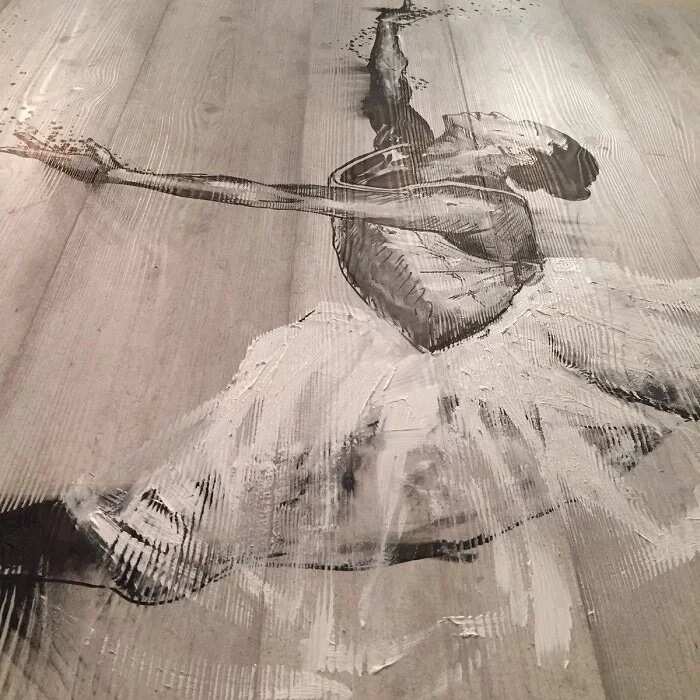 7. Adorable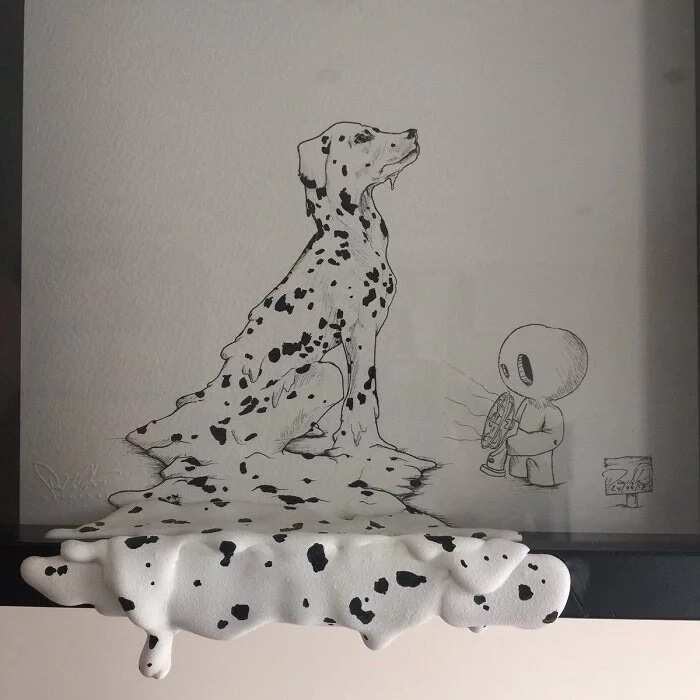 Meanwhile, the Legit.ng video below shows a British woman who is passionate about changing the streets of Lagos with her paintings:
Source: Legit.ng