- Aisha Buhari has addressed rumours that her husband's health is really bad
- According to the wife of the president, Buhari, on Tuesday, May 2, continued to carry out his responsibilities
- This comes after the president was away for two weeks as he was absent from public functions
Aisha Buhari, wife of President Muhammadu Buhari, says the health of her husband is not as bad as being perceived.
Not until Tuesday, May 2, President Buhari was not seen in public for almost two weeks.
His absent from the last couple of Federal Executive Council meetings held at the Presidential Villa, Aso Rock, Abuja, also triggered speculation that the president's health may be very bad, even after his return from the UK for medical vacation.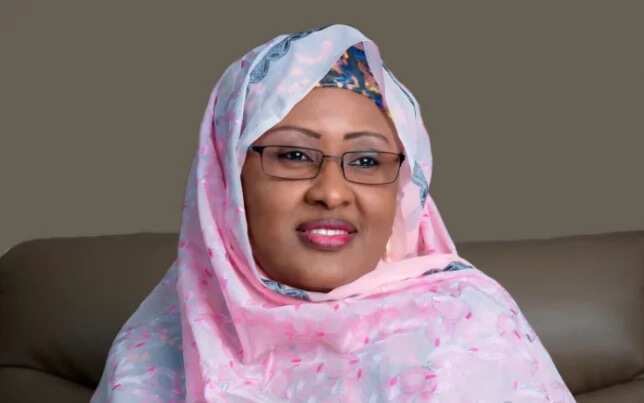 READ ALSO: BREAKING: Oba of Lagos palace reportedly on fire (video)
But in series of tweets on her official Twitter handle, Aisha Buhari, disclosed that the president's health is not that bad.
Aisha said in one of her tweets that Buhari has continued to carry out his responsibilities, and that he met with Abubakar Malami, attorney-general of the federation, and Maikanti Baru, group managing director of the Nigeria National Petroleum Corporation (NNPC) on Tuesday, May 2.
Below are her tweets.
READ ALSO: Whistle-blower gets $500,000 for exposing own company in US
After some days of rest away from the office, President Muhammadu Buhari on Tuesday, May 2, returned to work.
The President's personal assistant on new media Bashir Ahmad disclosed this in a couple of tweets on his verified Twitter handle.
According to him, President Buhari received briefing from Nigerian National Petroleum Corporation (NNPC) General Managing Director Maikanti Baru.
Watch this Legit.ng TV video of a man on the streets of Lagos who has harsh words for President Buhari because he believes the Nigerian leader is not doing so well for the masses
Source: Legit.ng