UPDATE: Five dead, 11 injured as Boko Haram bombers attack Maiduguri again
- The attack occurred at Muna Garage which has been attacked several times in Maidguri
- It is not yet clear what the number of casualties are
- The attack was carried out by two insurgent bombers
- For more reports on the war against Boko Haram, please visit: https://www.legit.ng/tag/boko-haram.html
Boko Haram bombers have attacked Maiduguri, the Borno state capital, in early morning explosions on Wednesday, April 26.
According to Sahara Reporters, the insurgents again hit Muna garage in the capital city of the northeastern state.
READ ALSO: Oba of Lagos publicly humiliates the Ooni of Ife
Premium Times reports that at least five people were killed after the bombers detonated their explosive devices at Muna Usmanti, Muna Garage and Muna Ethopia at around 4.00am.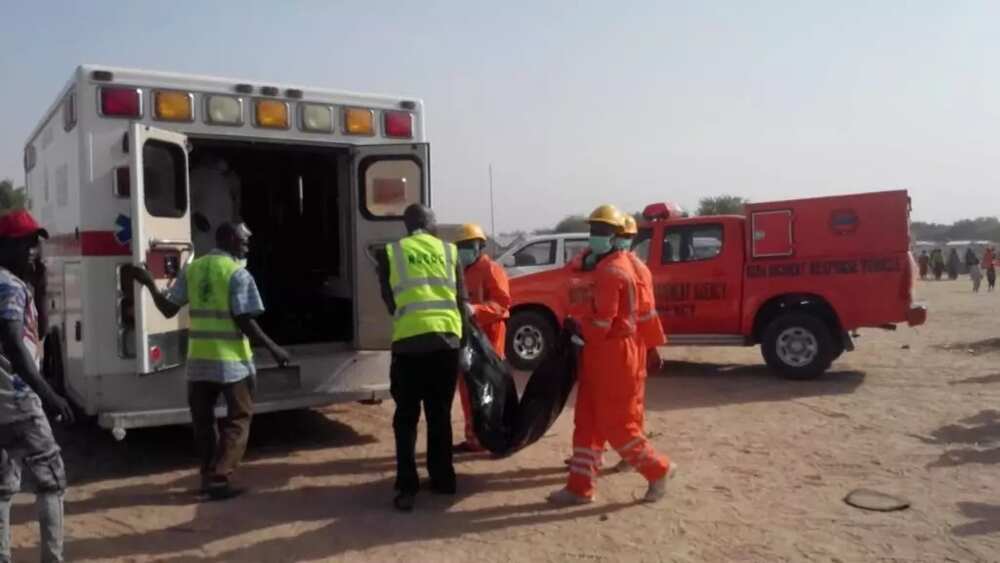 At least 11 people were also injured in the explosions..
The report listed the dead as the four bombers and a member of security volunteer group, the Civilian Joint Task Force.
READ ALSO: Boko Haram cannot call Buhari an infidel – Jonathan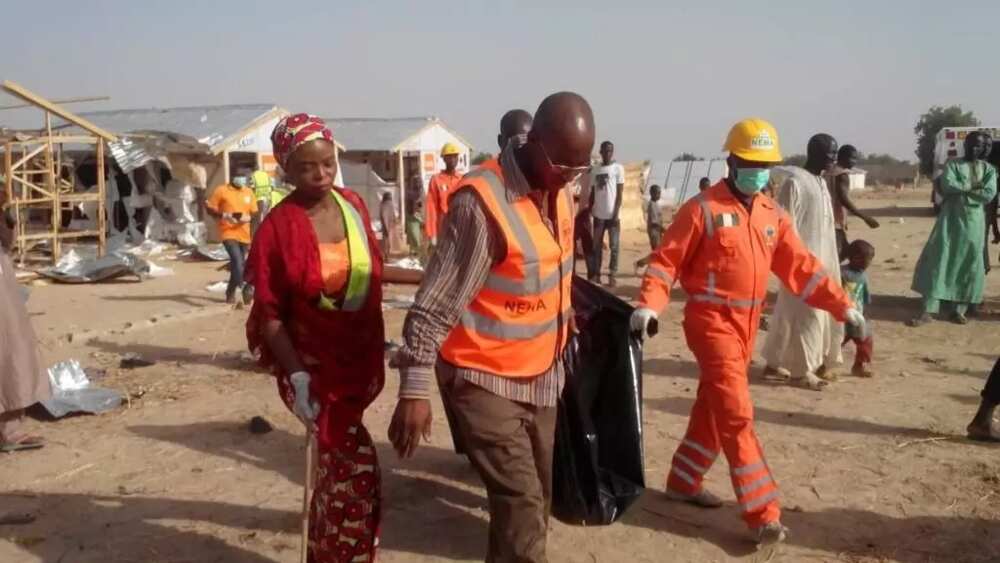 National Emergency Management Agency (NEMA) spokesperson for northeast Abdulkadir Ibrahim said response agencies responded promptly to the incident.
He said: "We have since taken the injured persons to hospital for proper medical attention while the dead bodies have been deposited in the mortuary."
Legit.ng recalls that just on Monday, April 24 at least 10 people died from explosions in three separate attacks in Maiduguri.
Three civilians and a bomber were killed in Mainari Kanuri village, along Damboa/Biu Road, on the outskirts of Maiduguri.
The Police said the second attack occurred at about 7.30am, when a suspected Boko Haram terrorist disguised as a cart pusher was intercepted by residents of the community.
According to the report, he detonated the Improvised Explosive Device (IED) in his cart, killing himself and three civilians standing nearby. The explosion also injured two civilians.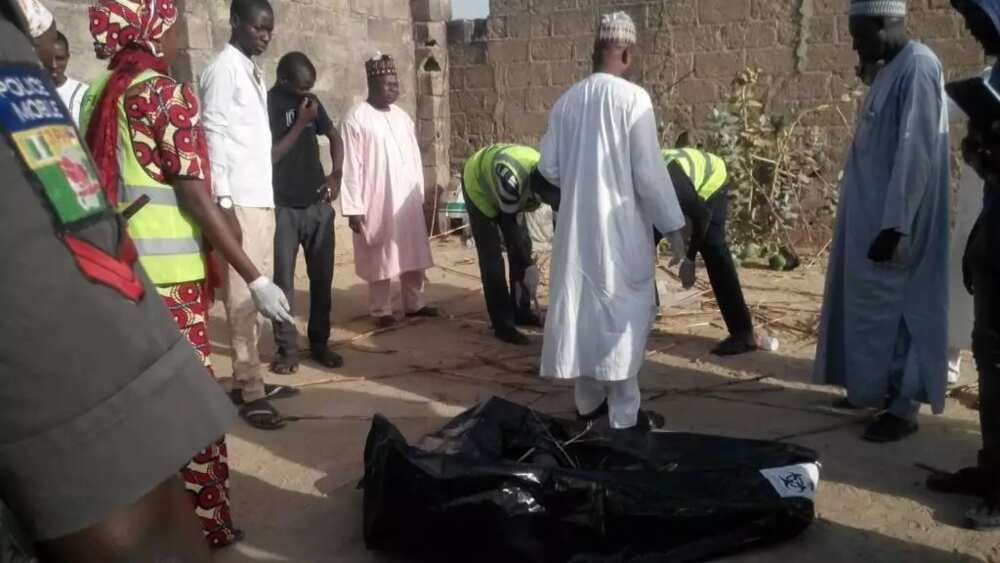 Earlier on that day, at about 5.10am, three female bombers struck the city but were foiled by vigilante security officials.
Two of them who tried to enter the city through Mamanti village in Jere Local Government Area which is located on the outskirts of Maiduguri were shot dead at about 5.10a.m.
The third managed to blow herself up in a massive just before being shot.
Watch this emotional Legit.ng TV video of child survivors of Boko Haram attacks telling their stories
Source: Legit.ng