Yari to Sanusi: Practise what you preach, you ride in Rolls Royce while your people languish in abject poverty
- Governor Abdulaziz Yari of Zamfara state has again hit the Emir of Kano, Sanusi Lamido
- The governor accused Sanusi of hypocrisy, saying he cares less about poverty level of his people
- He also advised Emir Sanusi to practise what he preaches rather than throw accusation at others
Governor Abdulaziz Yari of Zamfara state has again hit the Emir of Kano, Muhammadu Sanusi, for criticising his response to the outbreak of meningitis, accusing him of hypocrisy.
Governor Yari had attributed the recent outbreak of Meningitis in the northern part of country to the wrath of God over adultery and fornication.
READ ALSO: Ikoyi EFCC discovery: Esther Nnamdi-Ogbue releases official statement, says it is the work of enemies
Legit.ng previously reported that in response to Governor Yari's claims on the cause of Meningitis, Emir Sanusi publicly criticized Yari as he emphasized that North-west and North-east zones were the most poorest in the country. He urged the northern leaders, especially the governors to rise up to their responsibilities.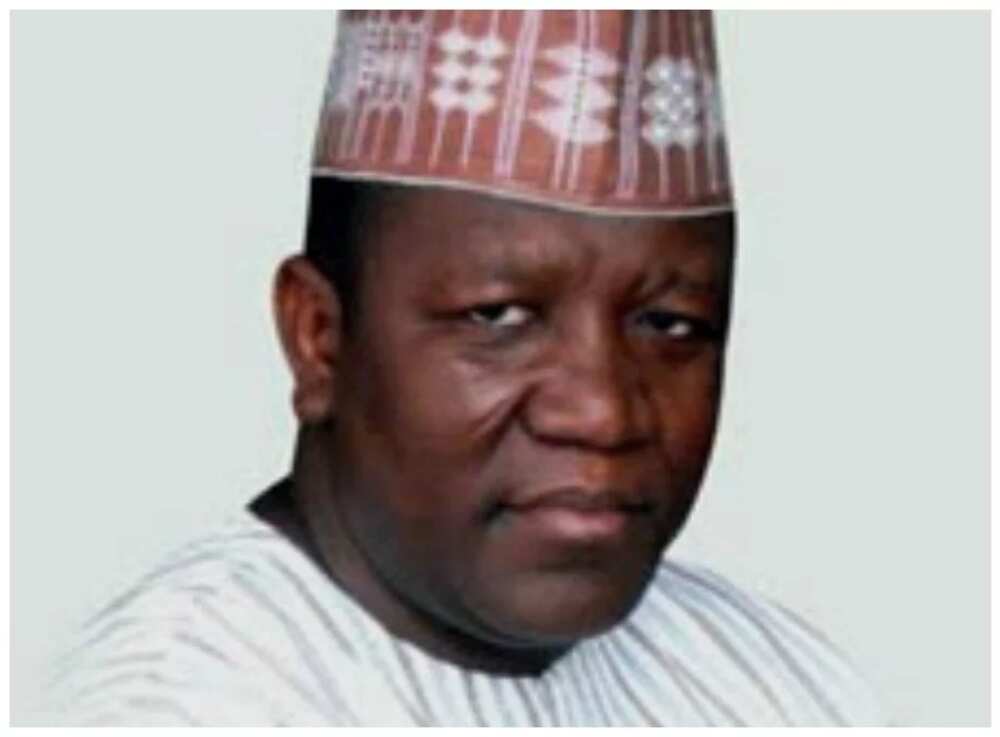 But Governor Yari in a statement signed on Saturday April 15 by his Special Adviser on Communication, Mr Ibrahim Dosara, said that Emir Sanusi was riding on Rolls Royce while his subjects are in face of palpable poverty.
The statement reads: "For those who consider the emir of Kano Muhammadu Sanusi II to be anything but a first class intellectual, a consummate banker and a bona fide member of Nigeria's royalty, the last couple of weeks were a dizzying spectacle of mixed messages on integrity, royalty and wisdom.
"Within a perimeter of weeks, HRH Muhammadu Sanusi II, whose royal tentacles and social networks traverse the length and breadth of this country, lambasted the nation's economic framework, the northern elite, sub-national leadership especially the governor of Zamfara state, Abdulaziz Yari Abubakar, and the traditional institution of marriage.
"With due respect to our highly revered traditional institutions and royal fathers, as a blue-blooded family member himself, Hon Abdulaziz Yari Abubakar holds the emir in very high esteem.
"He believes that the emir as a brother and co-occupant of elite positions in Nigeria, he could advise governors and those in positions of authority in several chains of communication that are richly available to him. But he preferred the public platform, for reasons best known to him.
READ ALSO: Goodluck Jonathan sends Easter message to Nigerians
"Governor Yari firmly believes that a country that goes to its pastors and Imams who recommend prayer and fasting as the solution to every social misfortune, from matrimonial disagreements, to social and economic complications needs to be wary of the wrath of God in the event of an epidemic of unquantifiable proportion such as Type C meningitis. And as a country that succumbs to the supremacy of Allah, we must continue to link Him with all things, fair or foul.
"Those who want to equate science with God, like HRH Muhammadu Sanusi II, can denounce Yari's statement from the rooftops but that will not change Governor Yari's beliefs in the omniscience, omnipresence and omnipotence of Allah.
"By a certain bizarre coincidence too, like a prophesy foretold, Sheikh Mahmood Jaafar had before he was assassinated named Sanusi Lamido Sanusi as one of those whose hypocrisy would bring an epidemic of monumental proportions to this country. The tapes are very much in circulation long after Sheikh Jaafar's death.
"But for a traditional ruler who identifies the problems of his people and utters these words: "We are in denial.
"The north-west and the north-east, demographically, constitute the bulk of Nigeria's population, but look at human development indices, look at the number of children out of school, look at adult literacy, look at maternal mortality, look at infant mortality, look at girl-child completion rate, look at income per capita…
READ ALSO: Presidency blames Jonathan for current problem
"The north-east and the north-west Nigeria are among the poorest parts of the world," and yet when his friends offered help, he asks for a Rolls Royce.
In this Legit.ng video, Emir Lamido Sanusi blames Nigeria's woes on bad leadership.
Source: Legit.ng