Who is the richest footballer in the world? Messi? Ronaldo? Neymar? No, it's Leicester youth team member Faiq Bolkiah. The 19-year-old who tried his hand at youth teams of Southampton, Arsenal, and Chelsea earned a $20 billion fortune, not on the football field. Want to know more? Click on 'READ MORE'.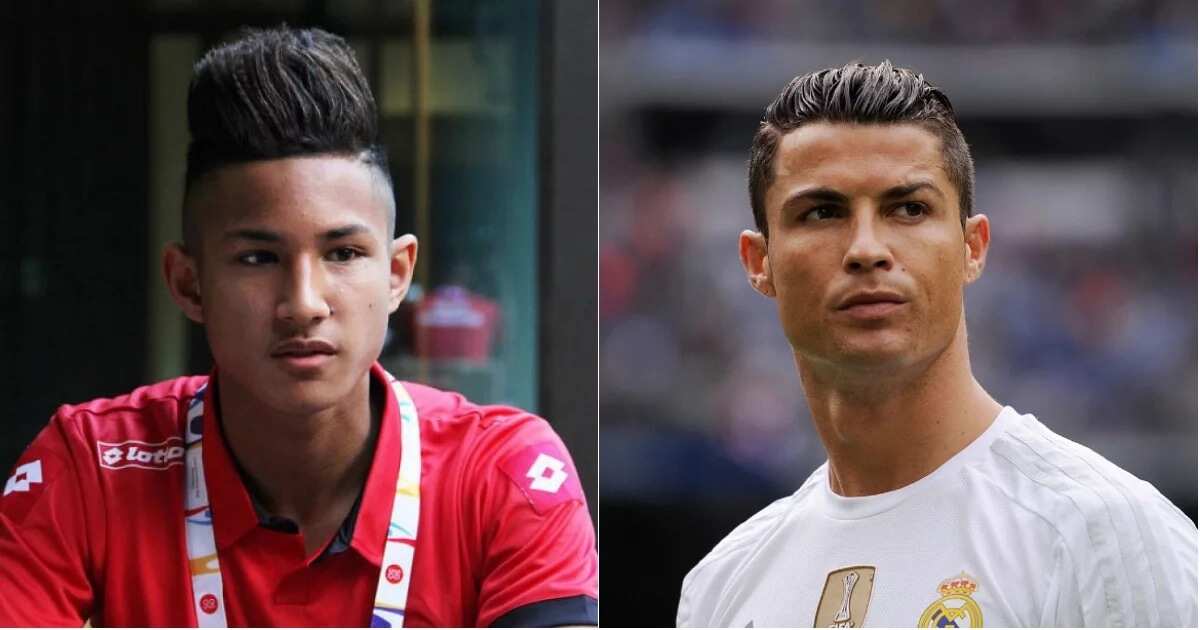 Midfielder of the Leicester youth team Faiq Bolkiah is not the greatest sports talent of modern time, but it's quite possible for the richest footballer in the world to acquire all the clubs of the Premier League if he would like to.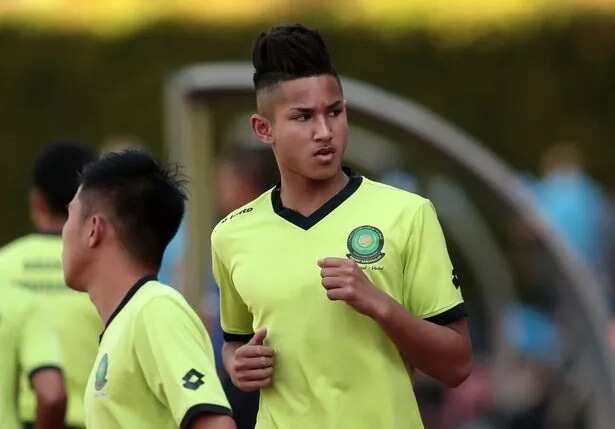 The nephew of the Sultan of Brunei
Faiq Bolkiah became rich as soon as he was born. His father is the prince of Brunei, Jeffrey Bolkiah, and his uncle is Sultan Hassanal Bolkiah. If you do not yet understand the country the Faiq family rules, we should note that Brunei, due to its rich oil and gas reserves, is one of the best places in South-East Asia in terms of living standards.
READ ALSO: Top 10 richest sportsmen in the world
The world richest footballer was born in Los Angeles and has dual citizenship. He could compete for the US team, but decided that he would protect the colors of his native Brunei flag. At the age of 19, he already received a captain's armband.
Didn't suit Arsenal and Chelsea
The world richest football player began his career in AFC Newbury and in 2009 moved to Southampton. Faiq stayed in this club for four seasons playing for youth teams and then got on the Arsenal's radar. However, the representatives of this club, like their enemies from Chelsea where Bolkiah moved to in 2014, did not notice enough talent in him to grow into a first-class performer. Therefore, in 2016, Faiq left London and signed a 3-year contract with Lester.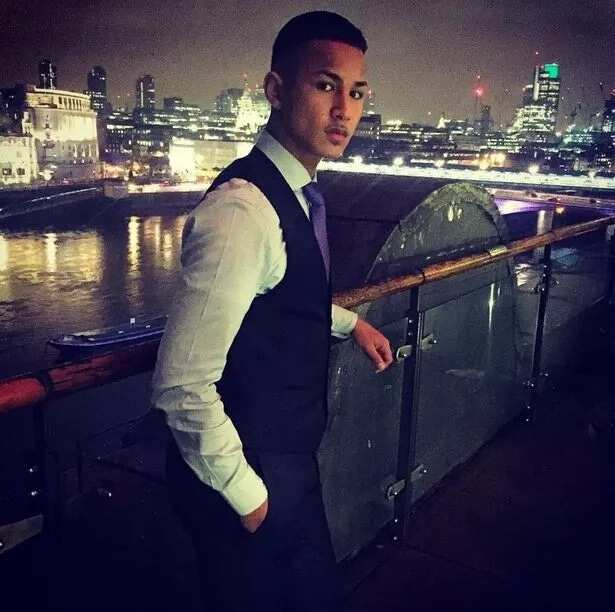 Life full of luxury
According to published data, Faiq's father in just 10 years of his work as head of the investment agency of Brunei earned $15 billion. However, this is not the whole estate of the family of the richest footballer. There were rumors that Jeffrey Bolkiah spends 35 million pounds a month and in his collection, there are already 2300 cars.
While Faiq devotes his time to football, his uncle holds meetings with the Queen of Great Britain.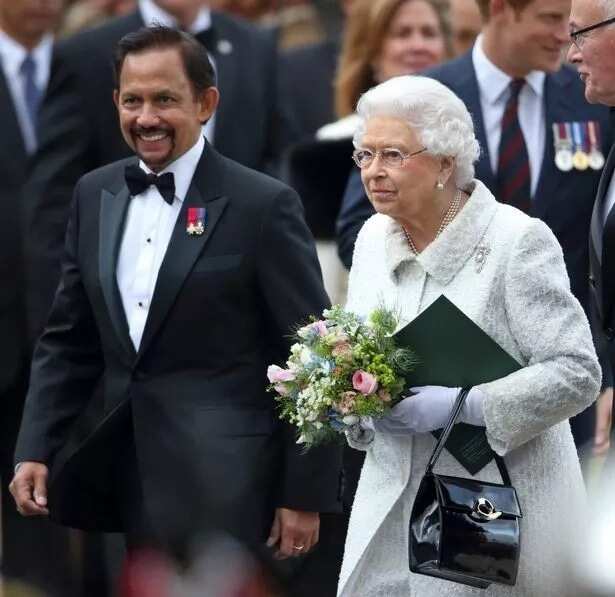 The richest footballer in the world presently also boasts that Michael Jackson gave a private concert to him and his family.
Although on the football field Faiq behaves quite modestly, the 19-year-old young man does not hide his love for luxury.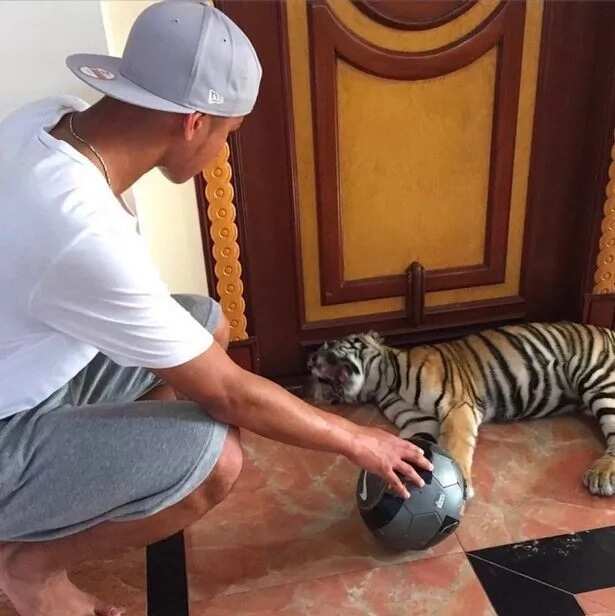 That's what the footballer said about his childhood:
"I've been playing football ever since I remember myself and from the very early age I liked to go out on the field and feel the ball at my feet. My parents always helped me in achieving my dream of becoming a football player. They trained me, both psychologically and physically, when I was a child. Therefore, I must say that they are role models for me."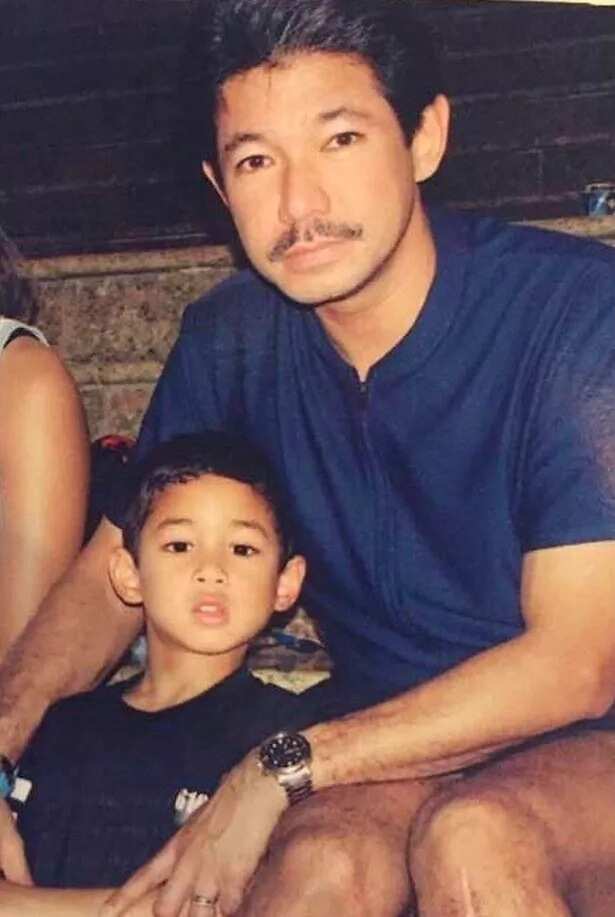 Who is the highest paid football player?
Of course, it's not entirely fair to evaluate world richest players only by inheritance that they received from families. We also should consider the money earned by them. The Spanish newspaper Marca published the rating of the most highly paid football players of the world. It's headed by the striker of Barcelona and the national team of Argentina, Lionel Messi. We bring to your attention the top 10 players who have the highest contracts.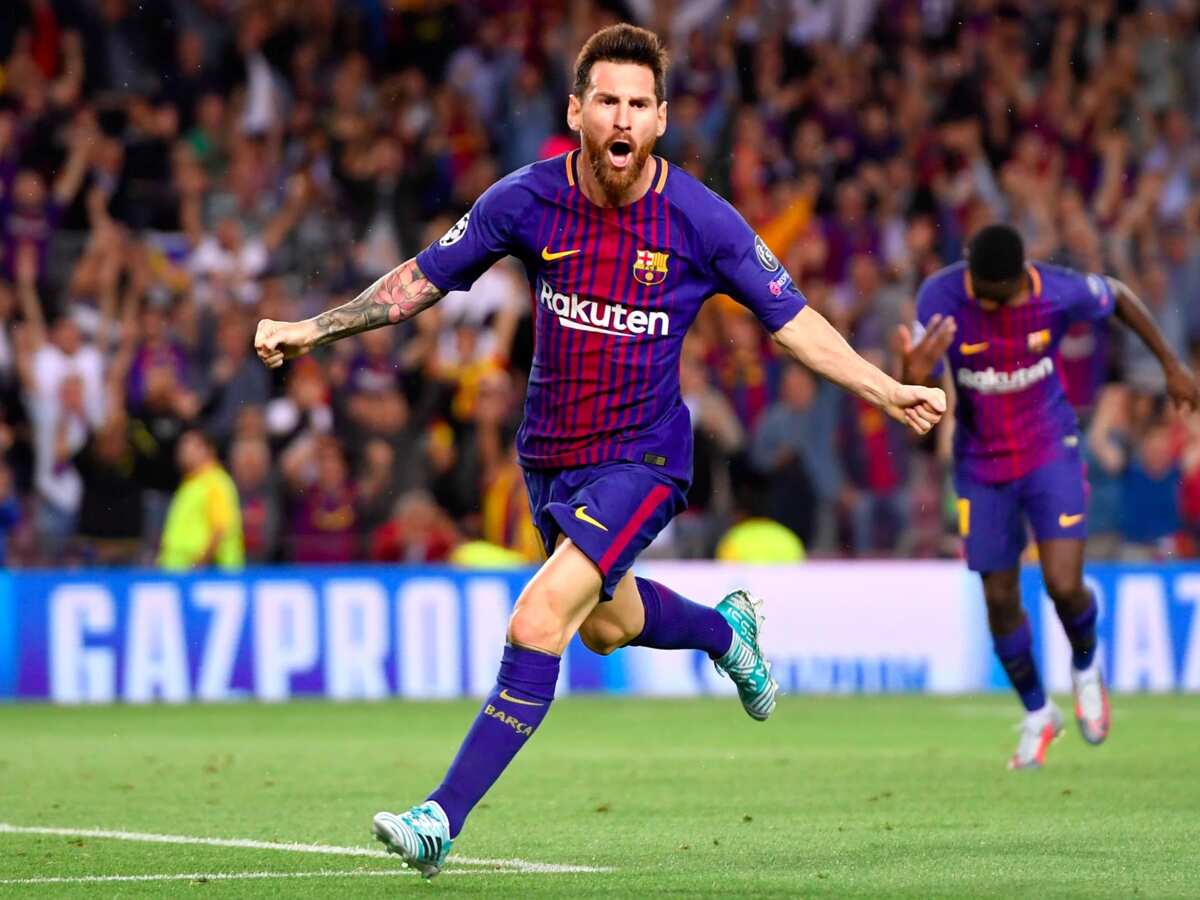 Ronaldo is the sixth in the list of the world's highest paid players, despite the fact that he has won the Golden Ball for the last two years.
10. Graziano Pelle (Shandong Luneng) - €17 million
9. Paul Pogba (Manchester United) - €17.5 million
8. Kylian Mbappe (Paris Saint-Germain) - €18 million
7. Hulk (Shanghai SIPG) - €20 million
6. Cristiano Ronaldo (Real Madrid) - €21 million
5. Ezequiel Lavezzi (Hebei Fortune) - €23 million
4. Oscar (Shanghai SIPG) - €24 million
3. Neymar (Paris Saint-Germain) - €36 million
2. Carlos Tevez (Shanghai Shenhua) - €38 million
1. Lionel Messi (Barcelona) - €46 million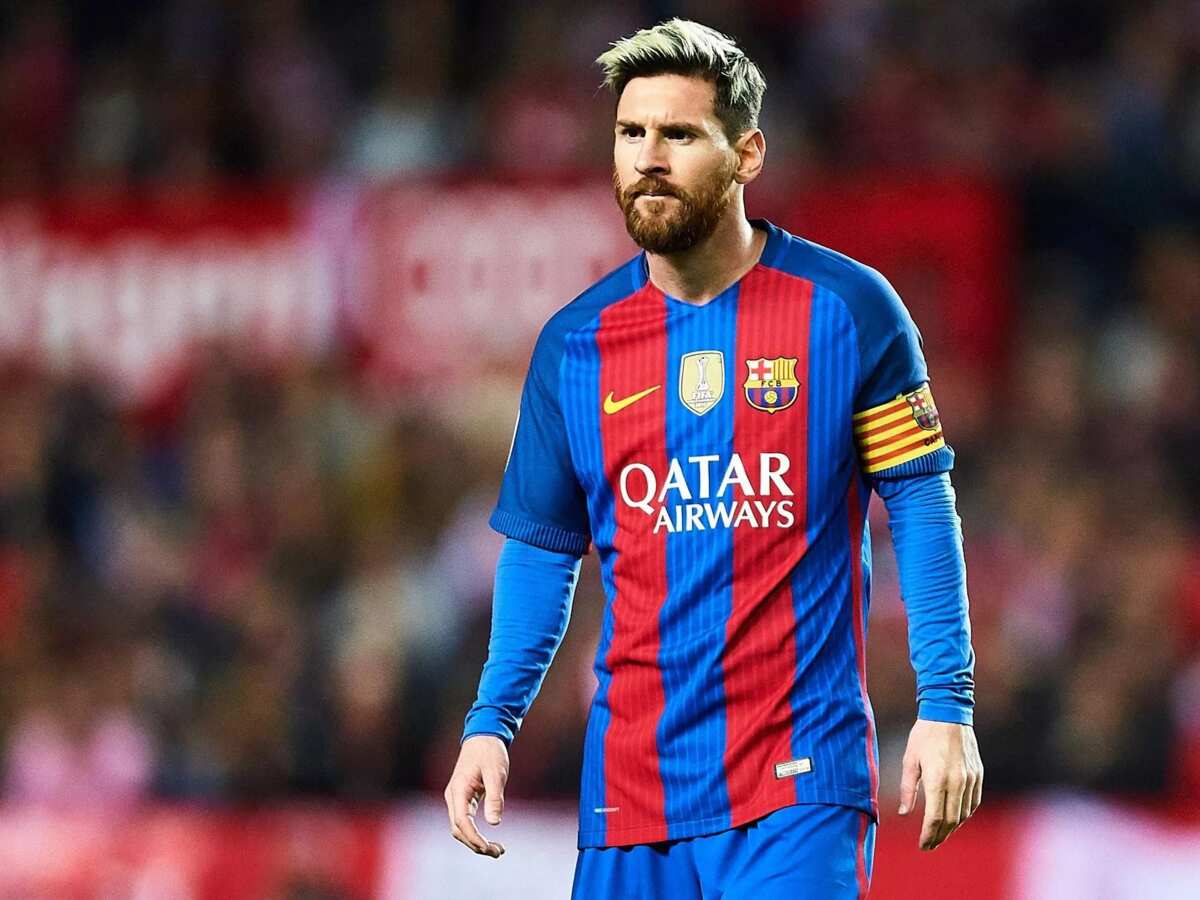 Top 10 richest footballer in the world and their net worth
Also checkout you to consider the list of the richest footballers who earned their fortunes on the field. Figures are taken from the Internet resource celebritynetworth.com.
Cristiano Ronaldo - $400 million;
Lionel Messi – $340 million;
Zlatan Ibrahimovic net worth is $160 million;
Wayne Rooney net worth is $145 million;
Neymar Jr. – $140 million;
Kaka – $105 million;
Raul – $100 million;
Samuel Eto'o – $95 million;
Ronaldinho – $90 million;
Frank Lampard – $90 million.
Of course, Ronaldo's $400 million seems to be a trifle compared to the $20 billion that Faiq Bolkiah owns. But in his defense, it is worth saying that the sportsman earned this sum on his own and did not inherit from rich relatives. During 2017, Ronaldo net worth according to Forbes increased by $93 million.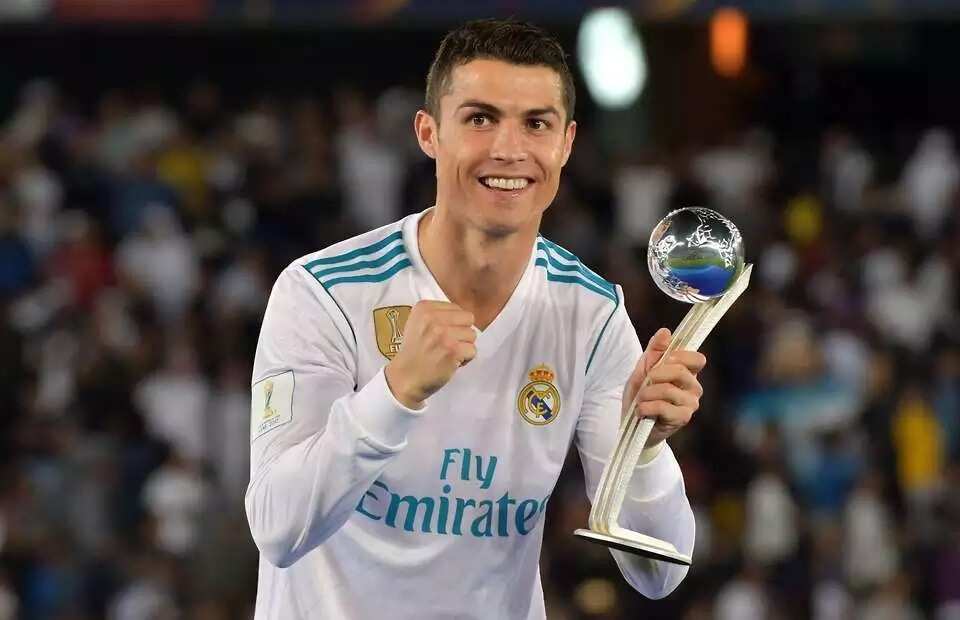 Last year, Ronaldo was voted the best player of FIFA at the fourth time and extended the contract with the football club Real Madrid, which agreed to pay him $50 million annually for 4 years.
According to Forbes, more than a 1/3 of the player's income is obtained owing to profitable business deals. Among all the partners of Cristiano, Nike stands out: this company became the first individual sponsor of the Portuguese when he was only 18 years old. The parties were so pleased with the cooperation that Ronaldo signed with Nike a lifetime contract for €22.5 million a year so he'll most likely make more than €1 billion from the brand.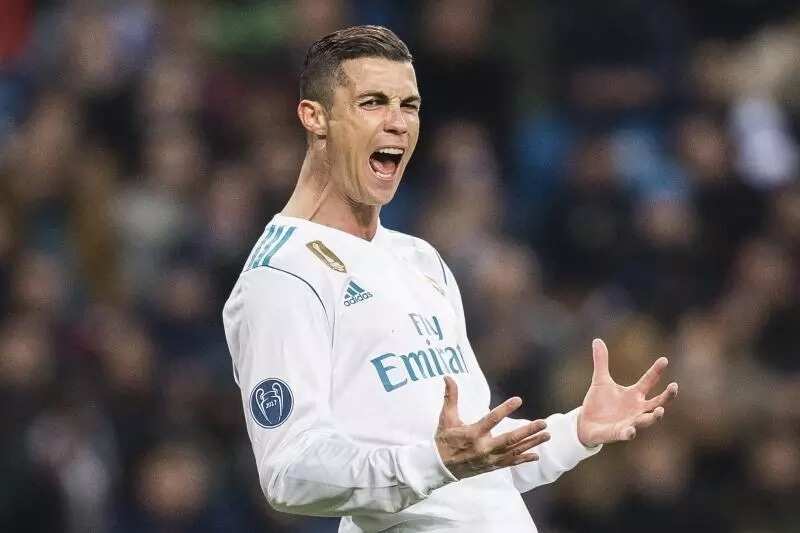 Also, Ronaldo represents the Tag Heuer watches brand. The amounts are still not disclosed but it is known that Cristiano was personally interested in this partnership, because he loves quality watches. At home, he has a collection of 50 different models. In 2014, he gave all players and employees of Real Madrid watches worth €8 thousand.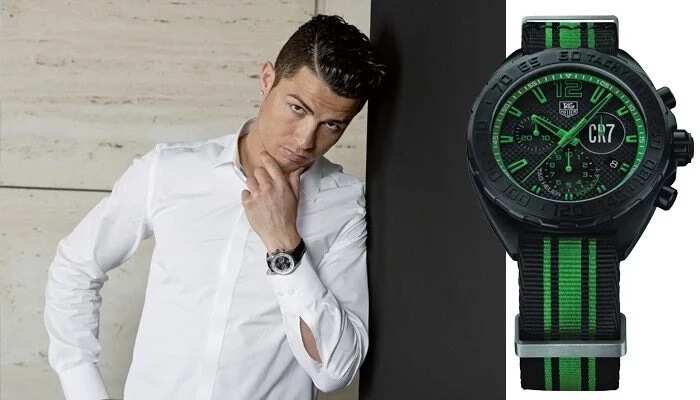 The main brand that Ronaldo develops in his spare time is he. Under the name CR7, a small business empire is growing. The main trend is clothes. Everything started with underwear and socks, later shirts and shoes were added. Now 13% of each sold item goes to the player's personal account.
Prices for pants start from €25, socks - from €12, and shirts cost not less than €65. Shoes cost the most - from €107 to €590. In addition, there is a line of branded blankets CR7 and even perfumes that can be bought somewhere for €60. All sales bring Ronaldo from €6 to €10 million a year.
Also, Cristiano became a partner with the largest Portuguese chain of Pestana Hotels, under the CR7 brand, there are four large hotels in Madrid, Madeira, Lisbon, and New York. The total cost of the project is estimated at €75 million and Ronaldo participates here not just as a brand ambassador but as a full-fledged investor.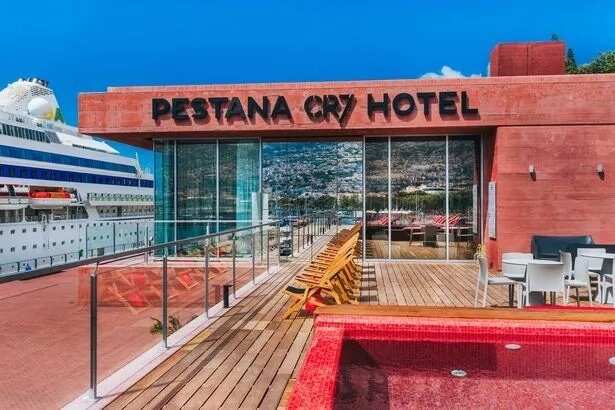 In Madeira, the corridor is made in the style of a football lawn. In the foyer hang images with goals' celebrations and a photo of Ronaldo is in each of the 48 rooms. In Lisbon, the gym offers training programs like the one Ronaldo uses.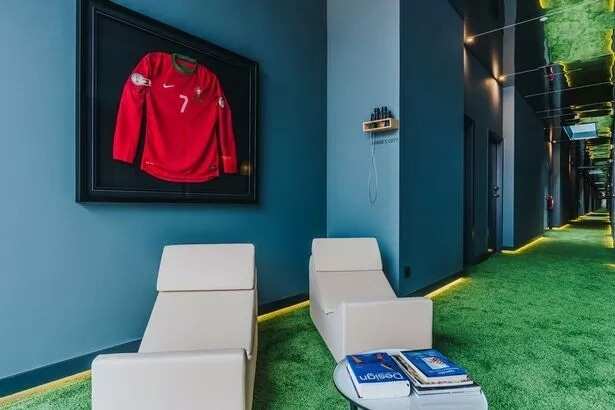 In early 2017, under the CR7 brand, the Crunch Fitness gym was opened in Madrid. The American network decided to conquer the European market by attracting the most recognizable sportsman because it helps to return serious investments quickly. The opening of one club requires more than a €1 million. In partnership with Ronaldo, until the end of 2017, two more gyms were opened.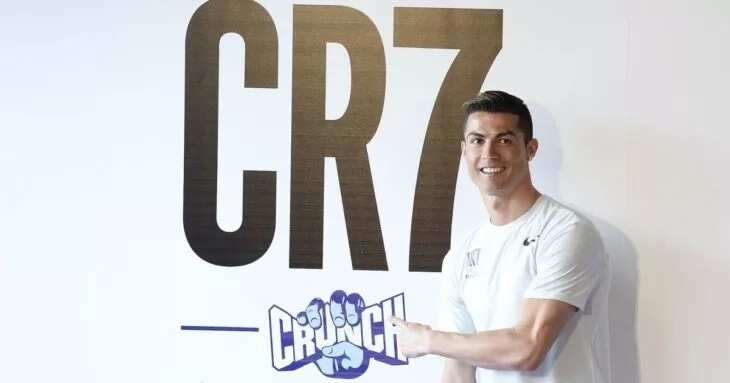 Sports and business are dynamic spheres. Ratings are constantly changing. We will notify you of all the innovations.
READ ALSO: Top 23 richest people in Africa 2017: Dangote tops list