Police threaten 2face Idibia with arrest
Hours after 2baba shared details for where his planned protests against the FG would take place, the Lagos state Police command has threatened to arrest him.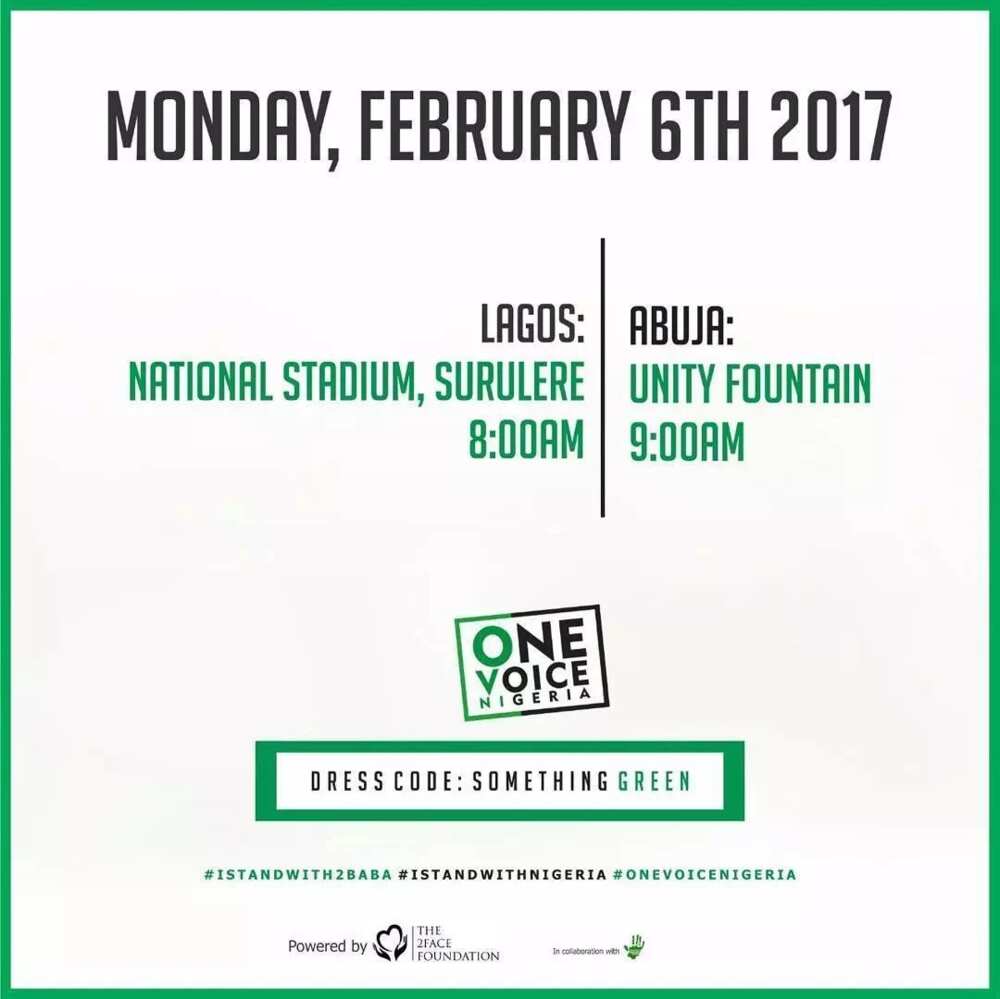 According a report by the BBC, Lagos police commissioner Mr Fatai Owoseni warned 2baba that if he goes ahead with Monday's planned march in Lagos, he will be arrested. This is because 2baba has not 'officially' asked the police for permission.
READ ALSO: The 2baba vs Blackface battle continues over planned protests
2baba is hoping the protests will make the government offer an explanation into the reckless economic downturn nationwide and offer solutions to the problems we are currently facing.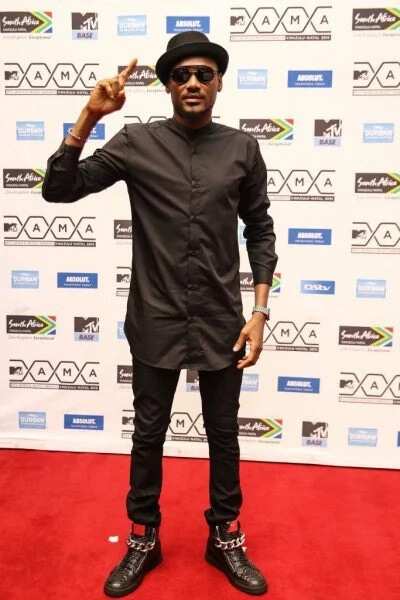 Meanwhile, a number of celebrities have indicated that they would support 2baba in his protest.
PAY ATTENTION! Never miss a single gist! Download Legit.ng news app for android
Meanwhile, the police has issued a statement saying they will not allow the protest to happen because they have to do their duty of ensuring public peace and that besides, the Nigerian constitution allows for restrictions to be placed on the so called peaceful protests.
See an excerpt from the commissioner's statement below:
"What the police in the command has done is to bring attention of the organizers of the protest to the provision of the constitution. The constitution does allow right to freedom of expression and right to peaceful assembly and the same constitution in section 45 also puts what is called restriction to the fundamental rights.
After seeing all the controversies surrounding what they want to do, we also have a duty to protect the rights and freedom of other persons. Since its going to affect public safety and order, it is a mandate that where every other persons want to go to work, so we have advised them on the basis of what the constitution says and that is our position"
Officials of 2baba's foundation have also come out to say the police is yet to inform them that they would be stopping the protests.
"We have reached out to them. We are having conversations with them. I am not sure the news making the rounds about the protest is true. The feedback from the police authorities is quite different from that. I am not sure about the source of the police story and how true it is. The police has not told us they are banning the protest."
As soon as more details emerge on this impasse between the police and 2baba, be rest assured that Legit.ng will bring you details.
Source: Legit