-Two of the escaped Chibok girls currently studying in the US have visited the White house
-They are the first set of Chibok girls to visit the White House during Christmas Celebration
-They have also been acknowledged as top performers in their academic pursuits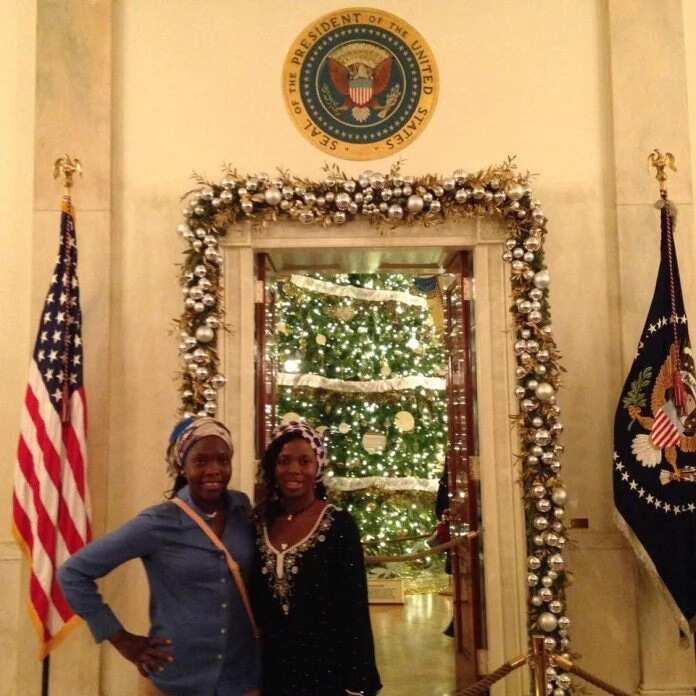 Two of the escaped Chibok school girls currently on scholarship in the United States, last Saturday, December 17, visited the White House.
The school girls who escaped from the Boko Haram insurgents went there on tour of the White House Christmas decorations, s reports.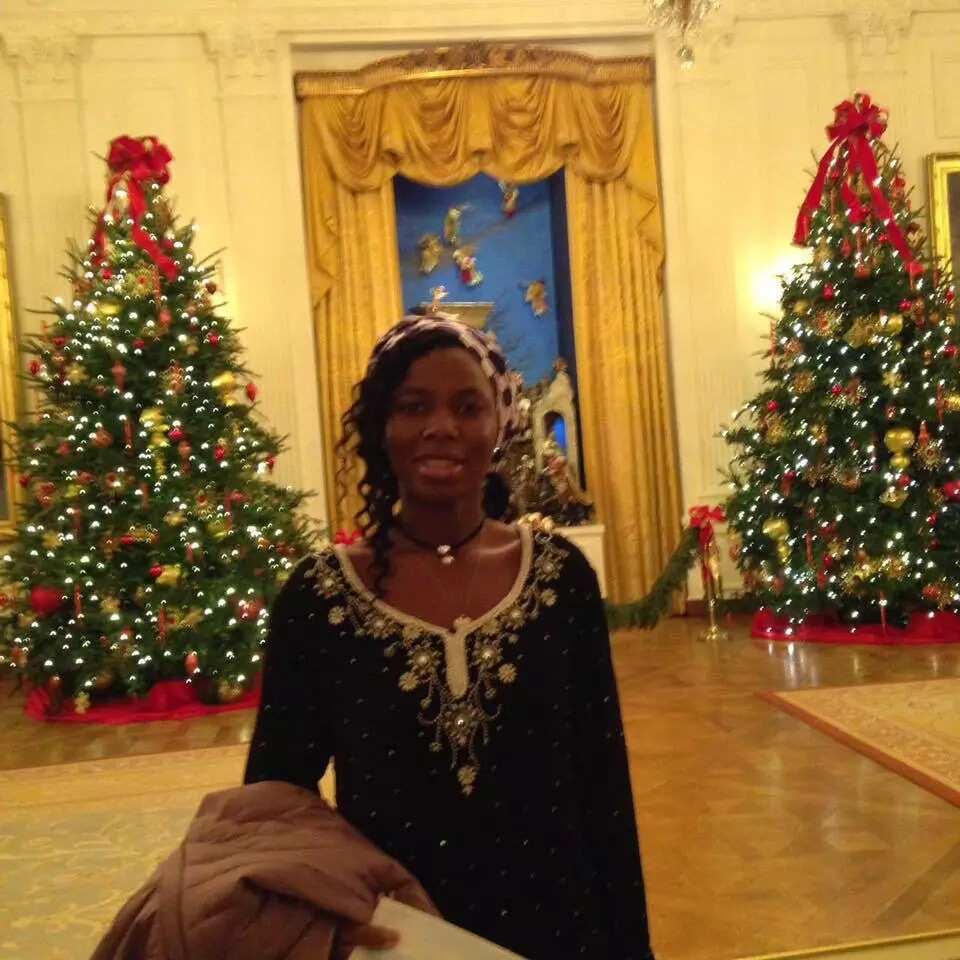 READ ALSO: Presidency clarifies news about 21 Chibok girls released by Boko Haram
Recall that 276 female students of Government Secondary School, were kidnapped in the town of Chibok, Borno State, on April 14 2014 by the Boko Haram insurgents in the North Eastern part of Nigeria.
Consequently, the girls, who are presently enjoying sponsored scholarship by Education Must Continue Initiative (EMCI) became the first set of Chibok girls to visit the white house during the Christmas celebration period.
The 2 girls, who have also been celebrated as top performers in their academic pursuits in the US also became the fourth set of Chibok girls to visit the White House since 2015.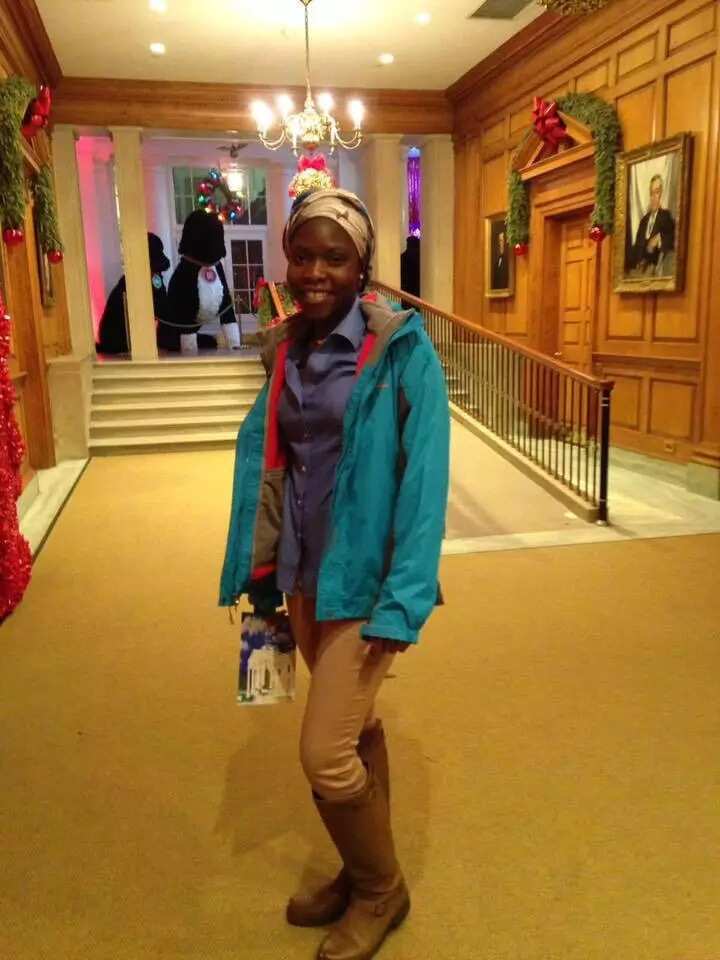 READ ALSO: Army rescues women, girls in Sambisa operation
US Congress woman Frederica Wilson of Florida has been instrumental in facilitating Chibok girls' visits to the White House in all known occasion.
In her remarks, one of two elated girls who is a high school senior enthused after the visit "It was good! The house looks amazing. They've decorated the whole house and also, there are different choir groups performing."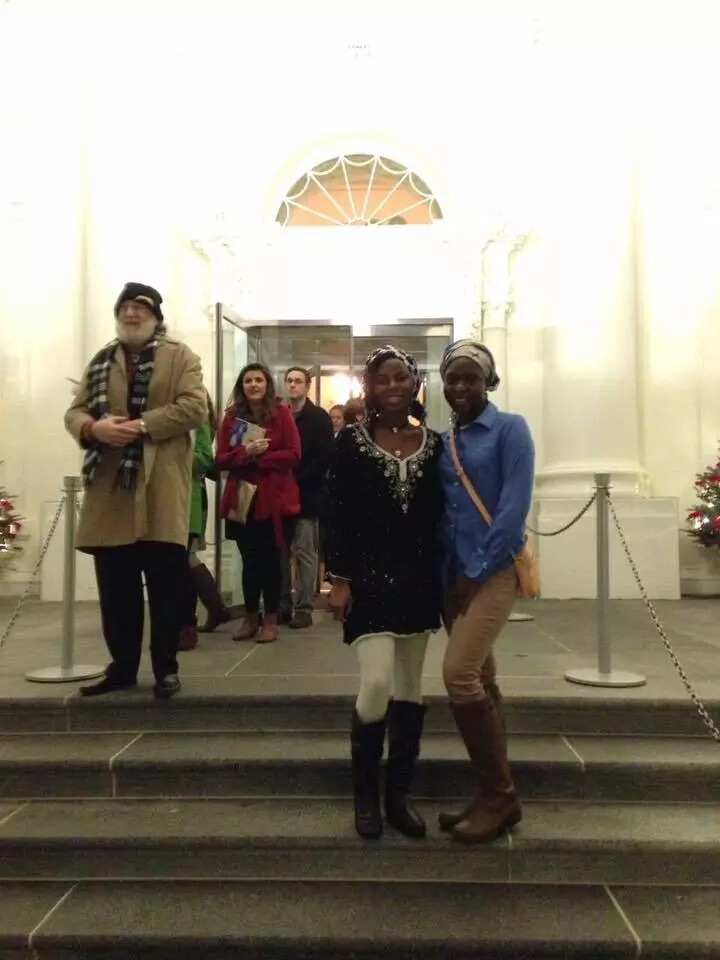 Meanwhile, the presidency has clarified news about release of further Chibok girls.According to Garba Shehu, the official spokesperson to President Muhammadu Buhari, no Chibok girl was released.