- The National Universities Commission (NUC) may now have a lot of work to do in order to make graduates in the country marketable
- The NUC has revealed that all is not well with the country's universities and has proffered some solutions to the problem
There have been allegations that Nigerian universities churn out half-baked graduates yearly and the National Universities Commission (NUC) may have just cracked the nut.
The regulatory body has revealed that about 40 percent of lecturers in the country's universities do not have the requisite qualification.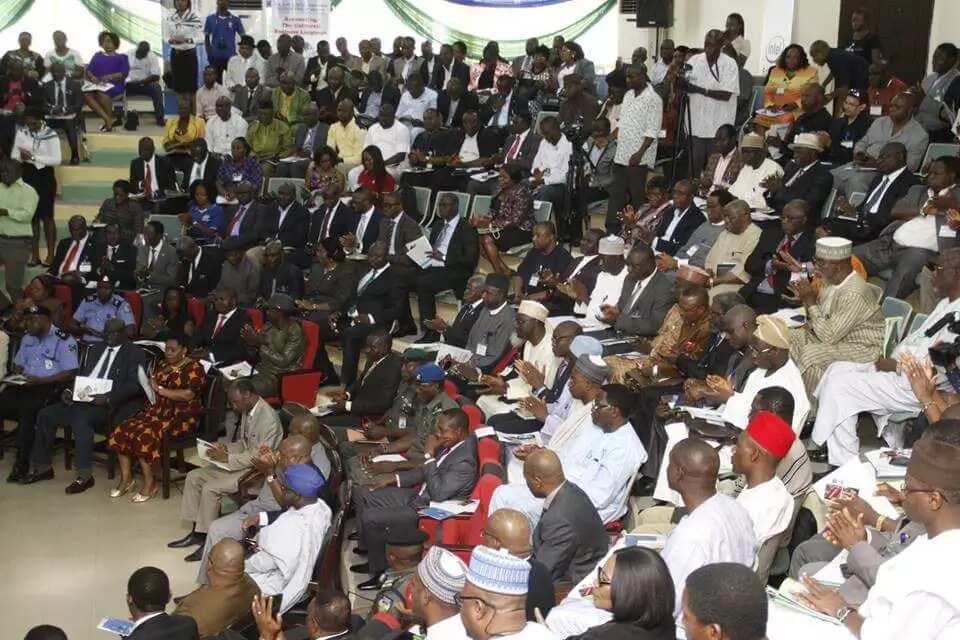 According to the body, the requisite qualification is a PhD, but just about 60 percent of lecturers have it.
The Nigerian Tribune reports that while lamenting this situation, the NUC further expressed displeasure at the inability of the universities to generate serious endowment fund and investments capable of financing their recurrent expenditure needs.
The report said the commission, through its executive secretary, Professor Abubakar Adamu Rasheed, admonished vice chancellors to begin to see fundraising and mobilisation as an integral part of their jobs in response to the realities of today.
READ ALSO: Bishop Oyedepo warns critics of Covenant University's fees
Rasheed reportedly spoke as a guest lecturer at the University of Benin Academic Colloquium, held in honour of 17 alumni of the institution appointed by the federal and state governments between 2015 and 2016.
The NUC boss, who was represented by the director of research in the commission, Dr leiman Ramah, said: "The critical thinking skills which universities are expected to instigate in their students constitute a critical component of the arsenal required if the Nigerian university system is to live up to expectations in leading the way in our quest for innovation and positive change.
"Each academic programme in a university must pay attention to and incorporate within its curriculum the commercial and industrial needs and focus of its discipline."
READ ALSO: Buhari's government approves 8 new universities
Speaking earlier, the vice chancellor of UNIBEN, Professor Faraday Orumwense, reportedly said the university is a resource-based institution.
He said about 17 members of staff have been appointed into high level positions like minister, vice chancellors, registrar, bursar, provost and rector, between 2015 and 2016.