Turkish Court Sentenced Thodex Cryptocurrency Boss to 11,196 Years in Jail
The Turkish crypto founder, Faruk Fatih Ozer, would be spending the remaining days of his life in prison
This is as the court in Turkey sentenced the Thodex boss, Ozer, and his two brothers to 40,562 years, (11,196) years each
Ozer, who ran the crypto exchange Thodex until it imploded in 2021, was committed to prison for heinous crimes including money laundering and fraud
Istanbul, Turkey - A Turkish crypto founder and his two brothers have been sentenced to 11,196 years in jail each, the Anadolu state news agency reported on Friday, September 8.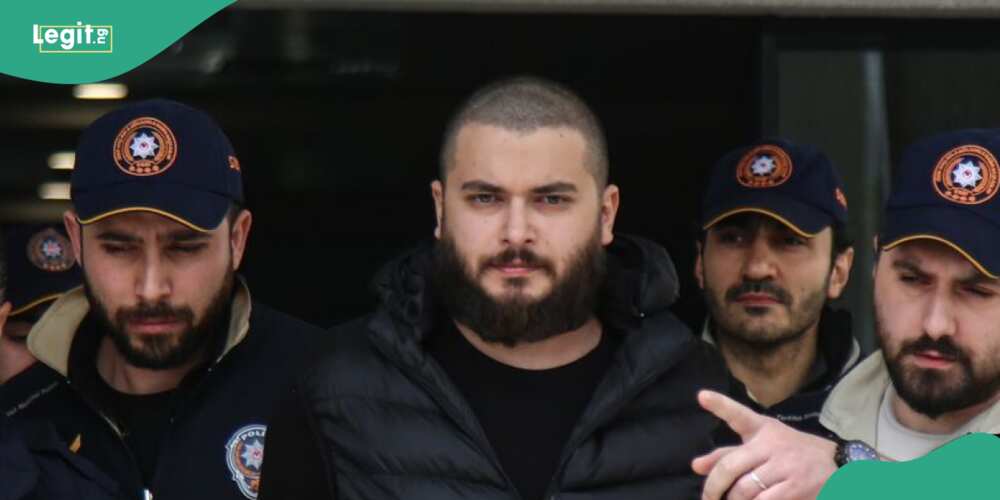 Prosecutors had asked for the Thodex boss Faruk Fatih Ozer, aged 29, who fled to Albania, to be sentenced to 40,562 years in prison for money laundering, fraud and establishing a criminal organisation, Euronews reported.
"If I were to establish a criminal organisation, I would not have acted so amateurishly," Anadolu quoted Ozer as telling the court.
Ozer's two brothers, Serap and Guven, received the same sentence, which was issued late Thursday, September 7, after a brief trial, Turkish media reports said, Bloomberg report confirmed.
Thodex was one of Turkey's largest crypto exchanges before it suddenly went offline in April 2021 and Özer went missing, Coindesk reported.
Police arrests 10-year-old boy for urinating behind his mum's car
In another development, the police in Mississippi arrested a 10-year-old boy who urinated behind his mother's car.
The boy named Quantavious was with his mother at an attorney's office in Senatobia, Mississippi, when he felt the need to urinate.
Quantavious eased himself very close to his mother's packed car, but this clearly didn't go down well with the police.
Crypto Crisis: 57,000 traders Lose Money as Bitcoin Drops to $26,000
Legit.ng earlier reported that Bitcoin fell to $26,000 on Friday, May 12, 2023, causing thousands of traders to incur significant losses, Leverage Trading reports.
The volume of trade of Bitcoin stood at approximately $18.2 billion, a 12.6% decline in the last 24 hours. The cryptocurrency market capitalisation locked around $1.09 trillion, representing a 3.75% fall in the last 24 hours.
Most traders who faced liquidations during the past 24 hours had opened positions on derivatives swap contracts, also known as perpetual contracts, Coinglass reports.
Source: Legit.ng