Omicron: UK Yields to Pressure, Set to Remove Nigeria From Red List
Nigerians wishing to travel to the United Kingdom can now do so beginning Wednesday, December, 14 2021 by 4:00 am
Nigerian government equally threatened that they will respond to the UK's action and called it travel apartheid
The Red List came into effect last when the COVID-19 variant, Omicron was detected in South Africa making the UK government to place 11 countries on it
The United Kingdom has yielded to the threats of the Nigerian government and is set to yank Nigeria off the Red List of countries not allowed in the UK due to COVID-19 Omicron variant.
The UK Guardian said that all the 11 countries on the travel ban are to be taken off from 4: 00 am on Wednesday morning due to the diminishing concerns about Omicron cases being brought into the country.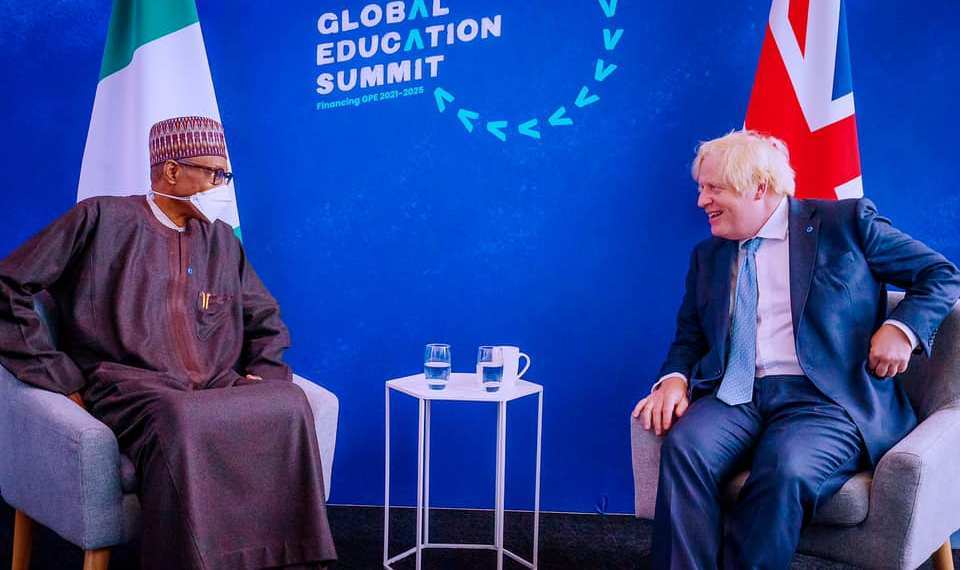 Sajid Javid, UK's Health Secretary said on Wednesday, December 8, 2021 that hotel quarantine those arriving from some African countries
All travelers landing in England will be able to isolate at home. If double jabbed, they can be allowed with a negative PCR test taken within two days of arriving. But if not, they must stay at home for 10 days and get a test before day two days and obtain a test before day two and another on day eight or later .
Javid said that the red list was being emptied on Tuesday in parliament as it had become "less effective in slowing the incursion of Omicron from abroad."
He said the requirement to get tested before departure would remain in place.
He hinted at the move in a statement to the Commons last week
Last week, the UK placed Nigeria on its red list, with a pre-departure COVID-19 test requirement for all in-bound travellers and arrivals from the country. The country further placed a temporary suspension on reviewing and issuing visitor visa applications from all red list countries, including Nigeria.
In addition to the new restrictions, travellers who had been in a red list country 10 days before arriving in the UK have been required to quarantine for 10 days in a quarantined hotel and take a COVID-19 test.
The red list was removed in October ending, but after the discovery of the new Omicron variant in South Africa, 11 countries were put back on it.
Cyril Ramaphosa, South Africa's President, said he was "deeply disappointed" by the action of the UK government.
"The only thing the prohibition on travel will do is to further damage the economies of the affected countries and undermine their ability to respond to, and recover from, the pandemic," Ramaphosa said.
The Nigeria government and its diplomat accused the UK of instituting travel apartheid against Nigeria and other countries.
Nigeria announced at last weekend that it was thinking of placing the UK on its travel red list and also restricting flights from there.
Source: Legit.ng