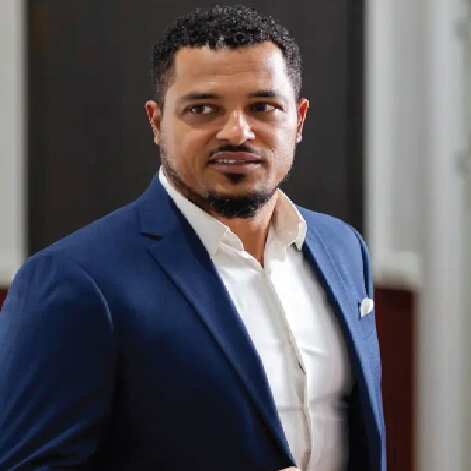 Van Vicker
Name: Joseph Van Vicker
Birthdate: August 1, 1977
Birthplace: Accra, Ghana
Occupation: Actor, Movie Director, Producer, Humanitarian
Career Timeline
Van Vicker began his career in the entertainment industry as a radio presenter in 1999, working for two popular stations in Ghana – Groover and Vibe.
In 2004, he landed his first acting role in the series Sun City, which consisted of 10 episodes.
Shortly after, he appeared in his first movie, Divine Love, in a supporting role alongside his friend from school, Majid Michel.
He made his movie debut in 2004, with the movie Divine Love as a supporting character.
He featured in his first Nollywood movie in 2007.
Launched his Sky+Orange production house in 2008.
2012 was the biggest year for Vicker's production house, earning him the NAFCA Best Actor and Director Awards for his comedy movie, Joni Waka.
Featured inn over 300 movies, home and abroad.
Wife and Children
Van Vicker is married to Adjoa, the love of his youth in 2003. They have three children together – two daughters and one son. Their names are J'dyl Vicker, J-ian Vicker, and VJ Vicker.
Net Worth
Van Vicker has an accumulated net worth of US$3 million through his successful career and business ventures.
Movies
2004 - Divine Love
2004 - Beyonce The President's Daughter
2006 - Darkness of Sorrow
2006 - The Return of Beyonce
2007 - Princess Tyra
2008 - Corporate Maid
2009 - Beyond Conspiracy
2010 - Discovered
2010 - Loyal Enemies
2013 - One Night in Vegas
2014 - The Heart Breaker's Revenge
2017 - Cop's Enemy