Ranked: The longest winning streaks since 2000 as Guardiola's Man City come third
- Manchester City are on a frightening run, having won 21 games in all competitions
- But since the turn of the millennium, there are two sides who have bettered that record
- Bayern Munich and Real Madrid rank first and second in the list of longest winning streaks since the year 2000
PAY ATTENTION: Join Legit.ng Telegram channel! Never miss important updates!
In the game of football, winning is an art, and Pep Guardiola's Manchester City have certainly mastered the art.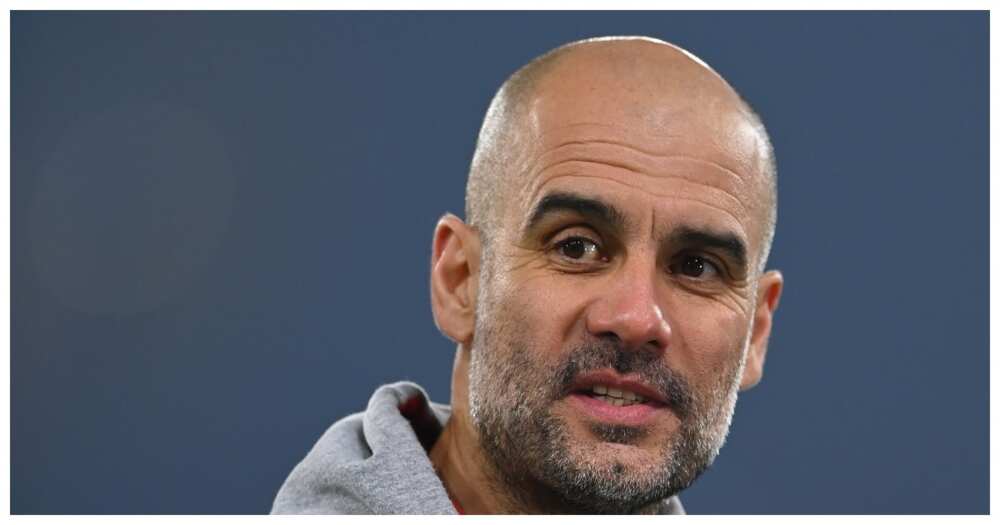 Manager Pep Guardiola's formula for success is no secret by now, as a run of 21 victories in all competitions is responsible for his unlikely title surge when they were languishing in fifth place as recently as January 3.
Despite their shaky start to the campaign, City have established themselves as the team to beat with a combination of confidence, squad depth and overall quality in their football.
Their winning streak already puts them up there in terms of the record books, but where do they rank in the all-time list since the turn of the millennium?
Without referring to history, it goes without saying that winning 21 games in a row already puts Man City right up there with Europe's giants of the game of the last 20 years.
Guardiola's Manchester City currently rank third in the list of teams with the longest winning streaks.
Only Bayern Munich and Real Madrid have had longer streaks since the year 2000, although, Guardiola is well on course to matching, even surpassing that record.
The current longest winning streak record belongs to the Bavarians, who went on a victory spree of 23 games from February to September 2020.
This was the same Bayern Munich side which swept all possible club silverware that season, including the Champions League.
Coming in at second is Real Madrid, who went on a 22-game winning streak from September-December 2014.
20. Arsenal (March-May 2000) - 12 wins
19. Sevilla (April-September 2006) - 12 wins
18. Arsenal (August-October 2007) - 12 wins
17. Paris Saint-Germain (April-August 2015) - 12 wins
16. Bayern Munich (August-October 2015) - 12 wins
15. Arsenal (March-August 2002) - 13 wins
14. Inter Milan (November 2007-January 2008) - 13 wins
13. Bayern Munich (November 2009-February 2010) - 13 wins
12. Atletico Madrid (August-October 2012) - 13 wins
11. Bayern Munich (December 2013-March 2014) - 13 wins
10. Juventus (December 2015-February 2016) - 13 wins
9. Lyon (August-November 2006) - 14 wins
8. Bayern Munich (December 2017-February 2018) - 14 wins
7. Real Madrid (September-December 2011) - 15 wins
6. Bordeaux (March-August 2009) - 16 wins
5. Paris Saint-Germain (December 2015-February 2016) - 16 wins
4. Barcelona (October 2005-January 2006) - 18 wins
3. Manchester City (December 2020-present) - 20 wins
2. Real Madrid (September-December 2014) - 22 wins
1. Bayern Munich (February-September 2020) - 23 wins
Earlier, Legit.ng had reported how Manchester City continued their remarkable run of form in the Premier League following a 4-1 win over Wolves in a week 27 match played at the Etihad.
An own goal from Leander Dendoncke as well as a Gabriel Jesus' brace and another from Riyad Mahrez was enough to give City their consecutive 21st win of the season.
Ibitoye Shittu is an award winning Sports Journalist with more than 10 years experience in News-writing, reporting and Public Relation. He is an HND and B.SC holder of Mass Communication and can be reached on Twitter @Ibishittu
Source: Legit.ng News