BREAKING: Former Nigerian Minister Gets £70,000 Bail in UK Court
Nigerian former minister of petroleum resources, Diezani Alison-Madueke, has been granted £70,000 bail in a UK court
Alison-Madueke appeared before Justice Michael Snow of the Westminster Magistrates Court in the UK on Monday over a £100,000 bribery allegation
Before meeting the bail condition, the former Nigerian minister of petroleum resources would have to wear an electronic tag and adhere to a curfew between 11 pm and 6 am
London, UK - Diezani Alison-Madueke, the Nigerian former minister of petroleum resources, has been granted a £70,000 bail in the United Kingdom (UK) court over a £100,000 bribery allegation.
According to The Punch, the former minister appeared before Michael Snow of the Westminster Magistrates Court in the UK on Monday, October 2, where she was granted bail.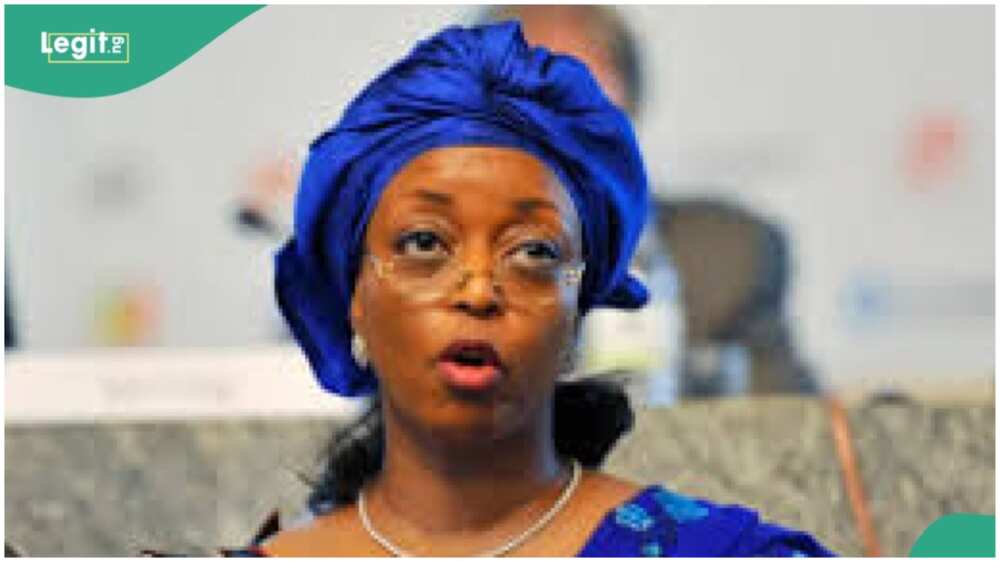 While Diezani Alison-Madueke appears before the UK court again
According to Snow, other terms imposed on Alison-Madueke are a curfew between 11 pm and 6 am, she has also been directed to wear an electronic tag at all times, and she would still have to meet up with the £70,000 surety before should be granted bail.
While appearing at the Westminster Magistrates Court, the former made her name, date of birth and address available.
Alison-Madueke did not formally enter a plea, but her attorney, Mark Bowen, told the court that the former minister would plead not guilty.
When next Nigerian minister will appear before UK court
She would be appearing at the Southwark Crown Court again on Monday, October 30, answering questions bordering on serious criminal cases.
In August, Alison-Madueke was suspected of accepting bribes while awarding a multi-million-pound oil and gas contract. The UK's National Crime Agency (NCA) made the allegation.
In March 2023, the United States Department of Justice got evidence from the NCA that allowed it to recover USD 53.1 million worth of assets linked to the former minister's alleged corruption.
Justice: Ekweremadu, other Nigerian politicians who appear in UK court in 2023
Legit.ng earlier reported that many Nigerian politicians are facing legal battles in Nigeria and not only in Nigeria but in some countries worldwide, particularly in the United Kingdom.
Most of the cases these politicians face are around corruption and money laundering. Some have been prosecuted, while others are in a long battle to defend themselves.
Source: Legit.ng