BREAKING: Party Agents Threaten to Disrupt Elections in Popular Nasarawa LGA, Accuse INEC Officials of Bias
Some agents of the Social Democratic Party (SDP) in the Karu local government area of Nasarawa state are threatening to disrupt the voting process.
The aggrieved agents accused the Independent National Electoral Commission (INEC) officials of not allowing their supporters to vote.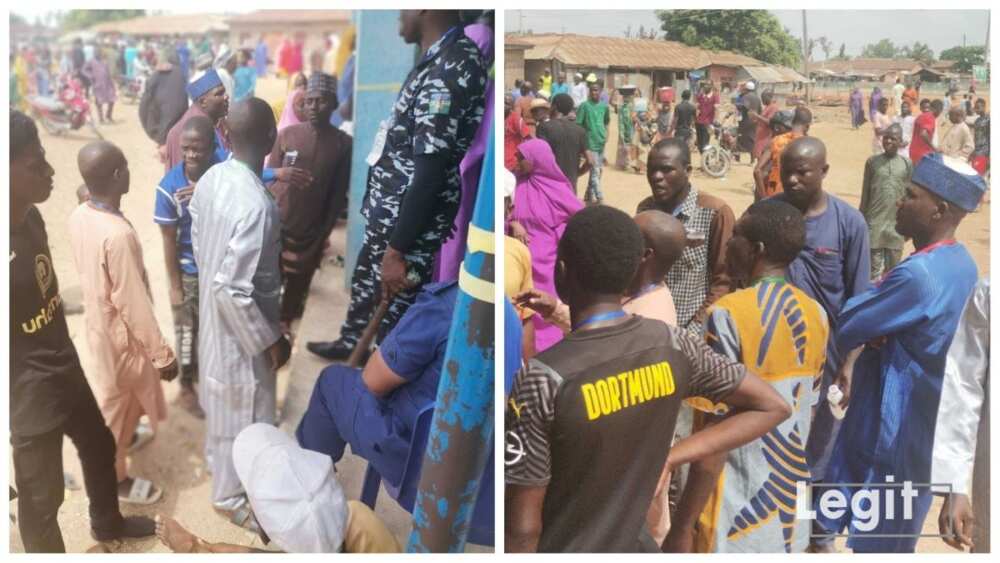 One of the SDP agents, Bayu Haruna, told Legit.ng in Gora Polling Unit 008, Karu LGA, that there is a ploy to disenfranchise their supporters.
His words:
"Many of our people have not been allowed to vote. They have been moving from one polling unit to another but have not been able to vote.
"We are insisting that INEC allows them vote or else this process won't go on. We believe this is a plan to stop us from winning this election."
When the Legit.ng reporter got to the polling unit; there was a shouting match between the SDP officials and INEC officials.
A policeman on duty at the polling unit told Legit.ng that the SDP agents were misleading their supporters.
"They are not supposed to vote here. Many of them registered in areas close to their businesses and they are insisting on voting here. That is not possible. They have to go to where they registered," he said.
A truck carrying some officials of the Nigerian Security and Civil Defence Corps (NSCDC) arrived at the polling unit to restore calm.
SDP won two senatorial seats in the state's National Assembly elections, while the Labour Party won the presidential election in the north-central state.
Source: Legit.ng