EndSARS: There Was No Massacre at Lekki Tollgate, Lai Mohammed Rubbishes Lagos Panel Report
The long-awaited response from the federal government on the Lagos judicial panel of inquiry has finally been made public
This response was made available by the minister of information, culture and tourism, Lai Mohammed
Mohammed said the federal government totally rejects the claim that soldiers and police officers killed innocent Nigerians at the Lekki Toll Gate on October 20, 2020
Nigeria's minister for information, culture and tourism, Lai Mohammed, has finally reacted to the recently submitted report by the Lagos state judicial panel of inquiry and restitution to investigate cases of police brutality.
The minister reacted to the report of the Lagos panel during a press conference attended by Legit.ng reporter in Abuja on Tuesday, November 23.
Mohammed while speaking said there is totally nothing in the report that is circulating to make the Nigerian government change its stand on the incident that was said to have occurred at the Lekki Toll Gate on October 20, 2020.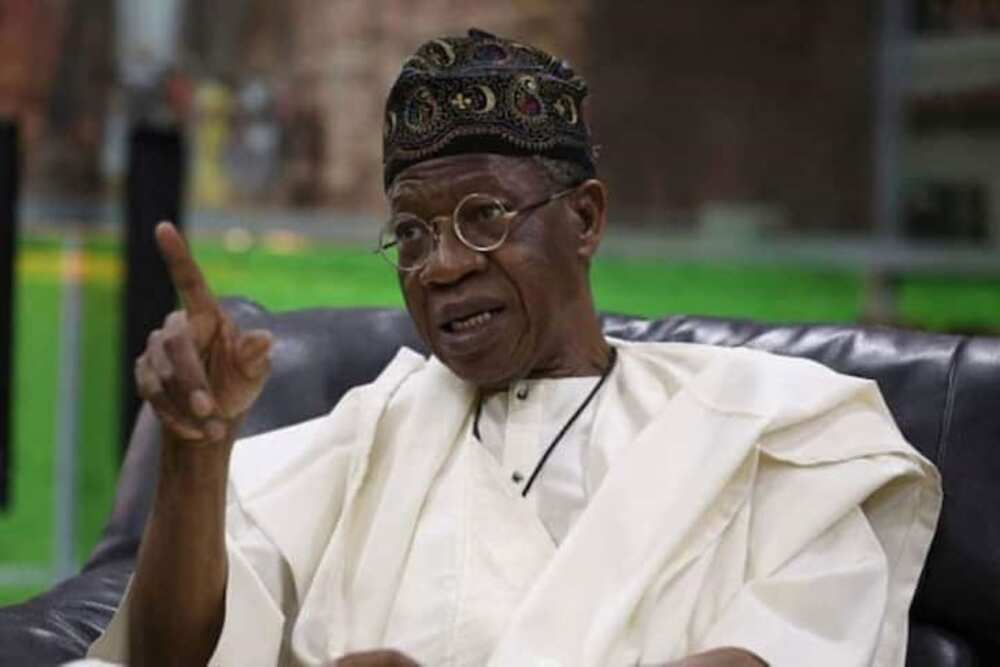 The minister also said that for the Nigerian government to change its stance on the issue, there has to be a thorough investigation of the incident.
He said such investigation and its report is expected to meet all standards.
Mohammed added that the federal government rejects the report that soldiers and police officers killed innocent Nigerians at the Lekki Toll Gate on October 20, 2020, as the conclusion by the panel is not supported by the weight of available evidence.
He warned that murder indictment is such a serious one and can not be done on the basis of ordinary allegations like the panel did.
Noting that such allegation must be proved beyond a reasonable doubt, Mohammed said the report in circulation is being circulated with the aim to embarrass the Federal Government and its agencies without substantial proof.
Continuing he noted that the Nigerian government has never condoned the abuse of the rights of Nigerians by security agencies under any guise and it was for this reason that the SARS unit of the police was disbanded.
Lai Mohammed had promised a robust response on his return from Paris
Meanwhile, Legit.ng previously reported that Lai Mohammed who was aware in Paris, France had promised to react to the Lagos judicial panel once he returns to the country.
The minister through his aide on media, Segun Adeyemi said he was out of the country and could not at the time react to the frenzy caused by the report of the panel to the Lagos state governor, Babajide Sanwo-Olu.
He had also urged Nigerians at the time to expect his response once he returns from Paris.
US government reacts to the submission of the Lagos panel report
Also, the US government had welcomed the submission of the panel's report to the Lagos state governor.
The US said it looks forward to a response by the Lagos state on the new report by the panel.
For the US, the Lagos state government's response to the panel's report is part of a process that showcases an important mechanism for accountability with regards to the event that took place during the #ENDSARS protests.
Source: Legit.ng