2023: Women Support Group Declares Support for Chibuike Amaechi
A women support group with 72 sub-groups have declared support for Chibuike Rotimi Amaechi as the next president of Nigeria
According to the convener of the group, Princess Sandra Onoja, the minister of transportation is eminently qualified to occupy the position
The group is a platform for raising awareness of citizens on challenges facing the nation to explore peaceful and inclusive ways to resolve them
FCT, Abuja - A women support group, Coalition for Progress and Continuity (CPC), led by Princess Sandra Onoja has beckoned on Nigerians especially women to be careful of the choices of who will be president of Nigeria in 2023.
Speaking with select journalists at the National Centre for Women Development (NCWD) in Abuja on Thursday, November 4, the foremost activist vowed to mobilise women to raise their political stakes in the next election.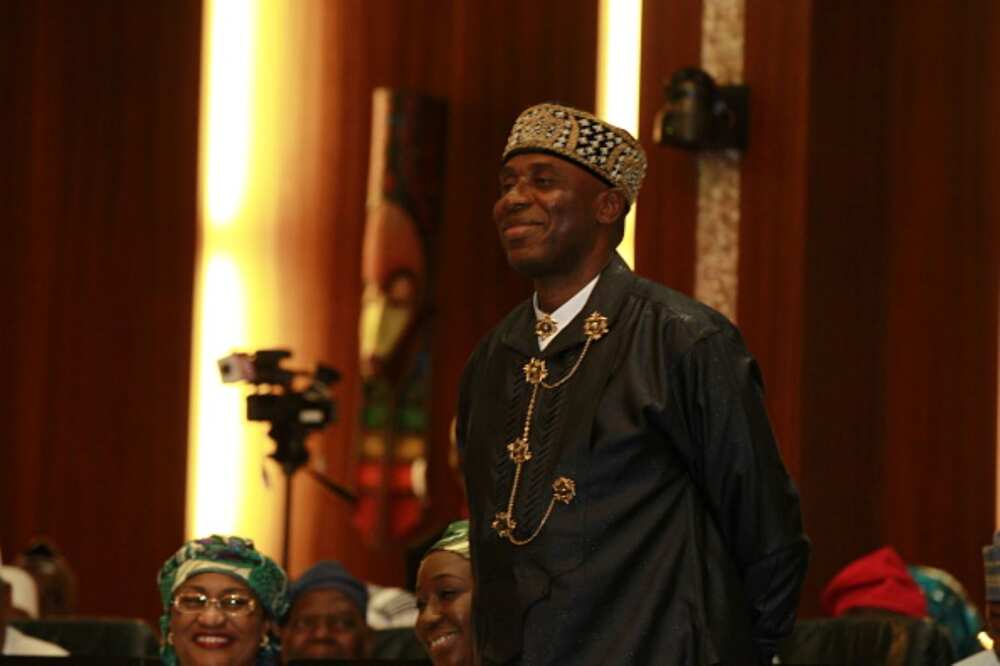 She said:
"We need a president who is energetic, God-fearing, healthy, with a track record of tackling insecurity, and who has a passion for infrastructural development.
"Minister for transportation, Chibuike Rotimi Amaechi is someone who has the qualities that we need in a president come 2023. He has extensive experience as a legislator, state governor, and federal minister which has sufficiently equipped him for the challenges ahead as a president.
"As a governor, he left indelible infrastructural marks through the construction of world-class schools across the state. He chased away violent criminals and cultists while tackling kidnapping headlong.
"He is courageous and vocal. He has always been first among equals as the chairman of the Nigerian Governors' Forum and Speaker of Speakers. As a minister, Amaechi has restored security in our waterways and has transformed the railway sub-sector."
Furthermore, she insisted that anyone who must aspire to contest for the highest office of the land must release his or her medical records for public scrutiny.
According to her:
"Nigeria cannot afford a president whose state of health may become a challenge to the task ahead."
She added:
"We must learn from our past experiences as we prepare to undertake another journey. I can speak for our women. We will soon organise a national political summit where we will develop a consensus on the criteria for our support.
"So far the transportation minister and his commitment to social inclusion is dear to us. In addition, our women must also put themselves forward to contest for various positions. The groundwork has started and our women should not be left behind."
Anyim Pius Anyim declares interest in 2023 presidency
In a related development, a former Secretary to the Government of the Federation, Anyim Pius Anyim has declared that he will contest for presidency in 2023.
Anyim, a former Senate president, said he will contest for the position whether his party - the Peoples Democratic Party will zone the presidential ticket to the southeast or not.
The Ebonyi-born politician says he has ignored calls for him to run for office in the past, but he is now ready to take a shot at the seat.
2023: Niger Delta forum asks northern politicians to wait till 2031
Meanwhile, the Pan Niger Delta Forum has called on northern politicians seeking the presidency to wait till 2031.
In a statement issued in Port Harcourt, the Rivers state capital, on Thursday, October 14, Ken Robison, spokesman of the forum, said its demand is for the sake of national harmony and peace.
According to the group, it does not speak well of a unified country if one part of Nigeria keeps on producing its leaders.
Source: Legit.ng