We Did Not Carry Out Any Operation in Justice Odili's Home, EFCC Cries Out
Following news that the home of the Odilis has been invaded by some criminal personnel, the ECCC has denied the allegation
The anti fraud commission categorically in a statement denied reports that its personnel were involved
Meanwhile, Nigerians on social media are not happy EFCC's denial, with some insisting that the commission has a hand in it
The Economic and Financial Crimes Commission (EFCC) has denied news making the round that the Maitama, Abuja home of a Judge of the Supreme Court, Justice Mary Odili, was invaded by personnel of the commission.
According to the anti crime agency, there is no truth in the news that Odili's home was invaded by EFCC operatives.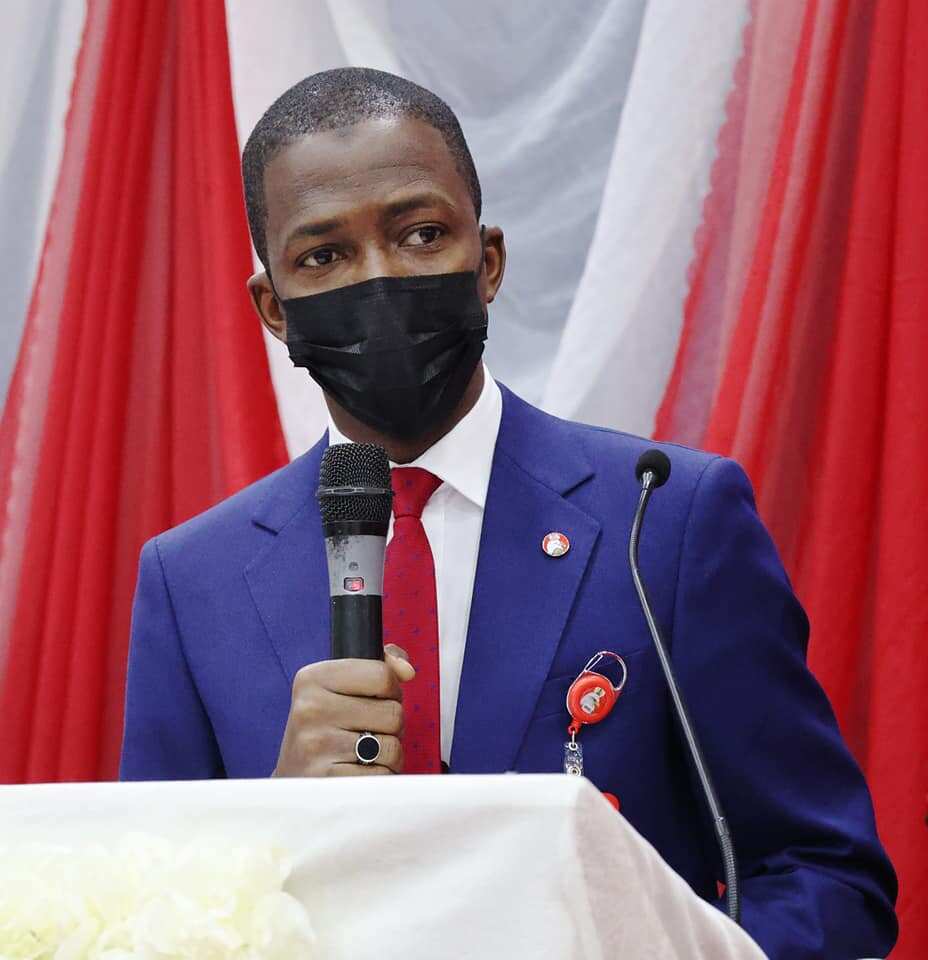 This was disclosed in a statement made available to Legit.ng.
It read:
"The attention of the Economic and Financial Crimes Commission, EFCC, has been drawn to claims in a section of the media that operatives of the Commission today, October 29, 2021 stormed the Maitama, Abuja home of a Judge of the Supreme Court, Justice Mary Odili, purportedly to execute a search."
"The Commission by this statement wishes to inform the public that the report is false as it did not carry out any operation at the home of Justice Odili. If there was any such operation as claimed by the media, it was not carried out by the EFCC. The Commission enjoins the public to discountenance the report."
Meanwhile, Nigerians on Facebook have reacted to the denial by the EFCC.
Arakunrin Goke Olanusi
"That's Nigeria's thing. They quickly denied any of their misdeed and later take responsibility after it became obvious."
Augustine Humphrey
"Then who did because the woman's house was invaded. Are they unknown gunmen? IPOB doesn't operate in Abuja. Or are the gunmen known by the government and unknown to the rest of us?"
Igu Emmanuel
"Let me believe it is not true, but if it happens to be true, then it would be so obvious that the APC government is unlawfully using you and the DSS against Supreme Court Justices from the south east."
"No one can blackmail Justice Odili and go free. This dictatorial, tyrannical, despotic, authoritarian military junta disguising as civil administration should leave Justice Odili alone to do her work and retire in peace."
"What happened to Onnoghen, former CJN can never repeat itself again. Remember, nothing last forever. Where is Magu today? Buhari will vacate office someday and another person will replace him. What happened to Ali Mustapha may repeat itself in the near future if you allow yourself to be used to witch-hunt perceived political enemies. A word is enough for the wise."
EFCC storms Supreme Court judge's home amid Odili probe
Recall that Legit.ng had reported that operatives EFCC's operatives on Friday, October 29, stormed the Abuja home of Justice Mary Odili of the Supreme Court.
The EFCC officers were at Justice Odili's to execute a search warrant as part of investigations on allegations against her husband, Peter Odili, a former Rivers governor.
Quoting a trusted source, the newspaper said the apex court judge was infuriated over the operatives, accompanied by policemen, to search her residence,
Source: Legit.ng