"Don't Fear": Man Who Predicted Death of Queen Elizabeth II Sees New Scary Vision, Warns People
A fortune teller has issued a warning about imminent natural disasters including floods and earthquakes
Salome, who predicted the passing of Queen Elizabeth II emphasised that his visions were not meant to spread panic
The seer further highlighted specific locations, such as the Pacific Ring of Fire and storm-prone regions, as areas at high risk
Athos Salome, a renowned fortune teller, has foreseen a series of catastrophic events allegedly set to unfold before New Year's Day.
With a track record of accurate predictions, including the demise of Queen Elizabeth II and Elon Musk's social media switch, Salome has become known as the "Living Nostradamus."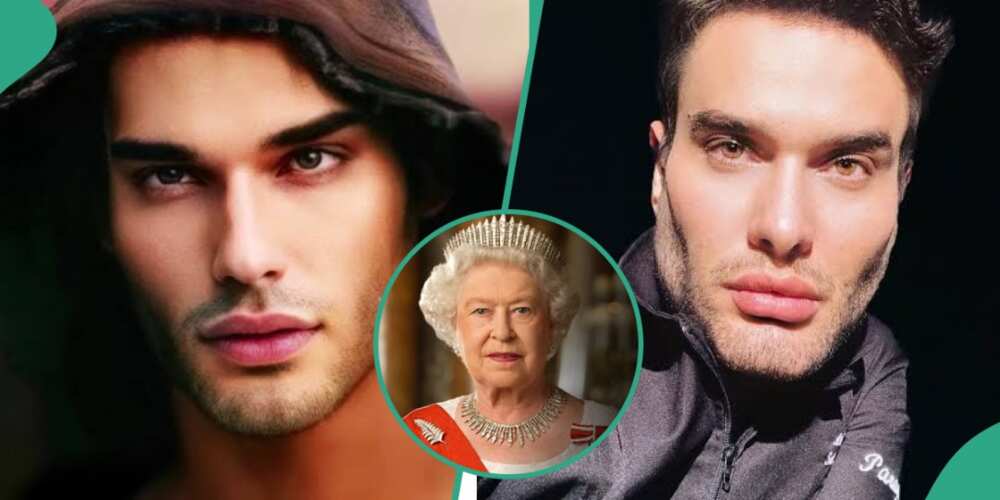 However, he clarified that certain major world events remain beyond the scope of his paranormal abilities, Mirror reports.
Athos predicts floods and earthquakes on the horizon
Salome's visions specifically highlighted the likelihood of devastating floods and earthquakes in various regions.
He cautioned that while his predictions are not set in stone, they serve as a call to action to prevent or mitigate the potential damage.
The Pacific Ring of Fire, known for its heightened volcanic and seismic activity, is expected to experience increased disturbances.
Salome pointed to the Indonesian island of Java and the coastal stretch from northern California to southern British Columbia as areas where nature's unyielding force will be felt.
In addition to floods and earthquakes, Salome's visions also included an escalation in the intensity of hurricanes and cyclones.
Southeast Asian countries like the Philippines and Thailand are at higher risk, along with storm-prone areas such as the Gulf of Mexico and Florida in the United States.
He added that heavy rainfall could lead to flooding in Brazil, India's Ganges River Basin, and Vietnam's Mekong River Delta.
Salome emphasized the importance of preparedness and being well-informed about emerging weather trends.
According to The Sun, Salome had claimed in 2022 that the world would see the arrival of zombies, and he also predicted that a satanic figure from the Bible would present itself at some point in 2023.
Salome insists his intention is not to incite fear
As Salome shares his predictions, he aims to inspire unity and cooperation among individuals and governments worldwide.
According to the seer, his intention is never to instil fear in anyone about the alleged forthcoming events.
By implementing effective policies, building resilient infrastructure, and increasing awareness, he believes that impending challenges can be mitigated.
He said;
"I don't intend to instil fear in society. I hope that the negative events predicted will not come true. My warnings are to actually serve as motivation for us to come together and prioritise our well-being.
"I also need to emphasise the importance of implementing policies, building infrastructure and importantly increasing awareness, on a global level and believe that with governance and citizen cooperation, we can avoid these challenges altogether."
Reactions as man gives predictions about end of 2023
Social media users stormed the comments section to share their thoughts about his predictions.
@mikkyx_ said:
"Nigeria can't have natural disasters. We are blessed in that aspect. Na only government be our natural disaster."
@the_guiltypleasure reacted:
"If this guy was in nigeria, church business don set be that."
@deetunesagain commented:
"We rebuke fear and panic in the name of Jesus amen."
@bukunmipreacher said:
"GOD will shame him. Every spirit of fear is cancelled."
@its_dele_c.o.g said:
"Last last na Africa everybody go move to last. It will be the only safe place. Africa the Garden of Eden."
@queenelizabethjohn reacted:
"Africa will soon be a safe haven for the world!"
@anjoliee said:
"I pray this doesn't come true."
Girl who predicted Mohbad's death weeps
Meanwhile, Legit.ng previously reported that a Nigerian lady has painfully mourned the demise of late singer, Mohbad, days after he lost his life. She recounted a dream she had about the late singer months before his sudden death.
She earlier revealed that she had a terrible dream where the singer was dead and she had been praying for him not to die young. The heartbroken lady also shared a screenshot of a post she made back in November last year to warn the singer about the dream.
She said:
"Do you know the worst part of it? I had a dream about this guy last year. I had a dream about him that he died and I commented on his post but he didn't reply. I prayed for him not to die young now see what is happening to him. Jesus, not now! not even Mohbad in all this at all."
Source: Legit.ng