"It's Fake": Tanker Drivers, NUPENG Deny Rumoured Plan to Protest Nationwide
NUPENG said there was no plan in place to embark on any protest in the country
The union said desperate people circulated the purported claim to create panic
It also clarified that there was no division in the union, as claimed by some individuals
The Nigeria Union of Petroleum Natural Gas Workers (NUPENG) has denied claims that Petroleum Tanker Drivers (PTD) is planning a nationwide protest.
Legit.ng earlier reported the crisis rocking the NUPENG. Amid this, reports surfaced claiming the PTD, an arm of the union, was set to embark on strike.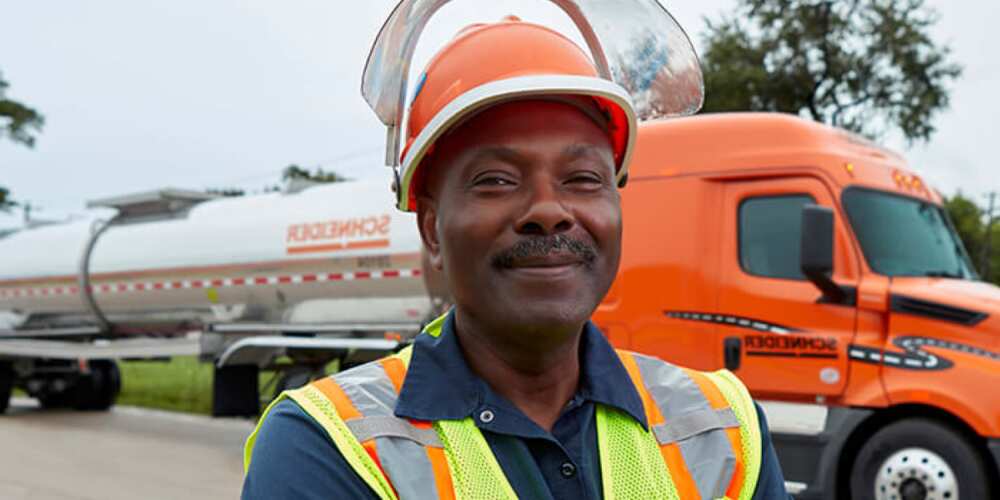 Desperate individuals behind false information
In a statement, Afolabi Olawale, NUPENG general secretary, advised the public to disregard any information regarding the planned protest, according to a Punch report.
He said such was the handiwork of desperate individuals aimed at creating panic in the public and causing artificial scarcity.
He also dismissed the alleged division within the union.
He noted:
The news item is false, unfounded and should be ignored. It is intended to create panic in the public and cause artificial scarcity.
He added that all the petroleum tanker drivers are committed to the national services of effective and efficient distribution of petroleum products across the country.
It called on the security agencies to urgently take action by finding the source of the news and ensuring they face the law for creating upheaval and security concerns.
In a statement, Augustine Egbon, National Chairman of PTD, also alerted the general public of the antics of some desperate and mischievous individuals.
According to him, the mischief-makers wish to cause tension and dangerous panic in the supply chain of petroleum products distribution by spreading fake and false news items.
He said:
The Petroleum Tanker Drivers are not embarking on any form of protest and we are determined to continue our services to the nation and wholeheartedly support the efforts of the government of President Bola Ahmed Tinubu to put our economy on the right track for the good of all of us.
Alleged assault: Court remands 13 NUPENG ex-leaders in Kuje Prison
Legit.ng earlier reported that the Federal Capital Territory's High Court had mandated the detention of Lucky Osesua, former national chairman of the PTD branch of NUPENG, his deputy, Dayyabu Yusuf Garga, and 11 others in Kuje prison.
Justice Haruna Yusuf issued the order after the union members faced charges filed by the Inspector General of Police, including allegations of assaulting and attempting to kill the new union leaders.
Source: Legit.ng