Get Funky and Go Bananas this August with Pinkberry Buy One Get One Free Offer
There's no way to stay energized while indulging in an unforgettable mouth-bursting experience this August than going Bananas with Pinkberry. Well, if you don't get it just yet, do not fret because Pinkberry has just the thing for you with the re-launch of amazing flavour and great offers that would give you that funky feeling which allows your taste buds to go bananas.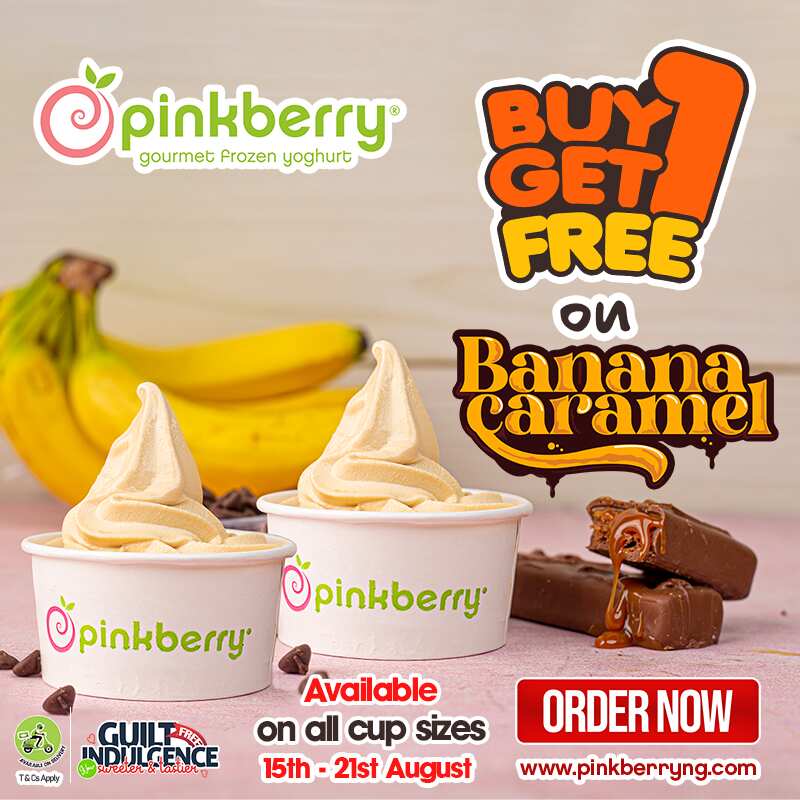 Pinkberry has an amazing flavour guaranteed to give your taste buds a deliciously indulgent experience of unforgettable memory. The Banana Caramel flavour gives your tastebuds a rush of delicious treats giving your summer unparalleled goodness. This summer, Pinkberry comes with the best of offers for you and your loved ones. Throughout the month of August, Pinkberry has amazing offers for all froyo lovers when you walk in-store or order online on www.pinkberrynigeria.com.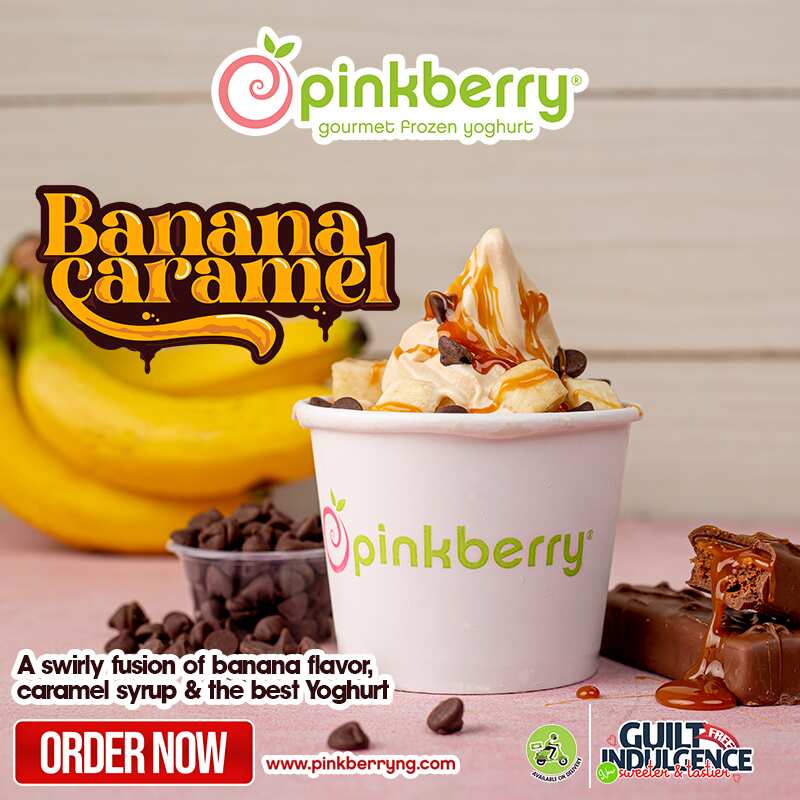 Because Pinkberry loves to share with friends and loved ones, you can get 50% off when you order online. Whoop!! What best way to enjoy a guilt-free indulgent experience this summer than the Pinkberry way? This offer affords you the gift of sharing funky moments with your friends and family, with double the indulgence and double the experience with the energizing taste of Banana Caramel. Pinkberry definitely has all your summer plans at heart, so don't let the weather or anything steal your funk away.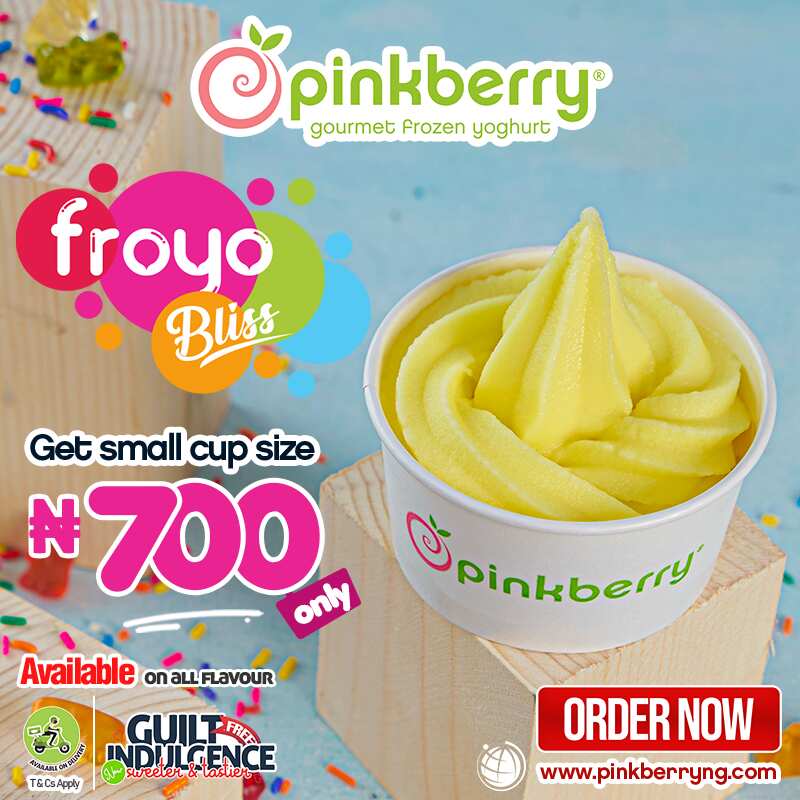 Place your order online, download the app or walk into any Pinkberry outlet close to you and go bananas with indulgent fun and get funky this August. Remember, you can enjoy the unbeatable pocket-friendly Froyo and Value treat deal from Pinkberry and have a summer to remember. Do not deny yourself this blissful experience.
Say Yes to all the joy Pinkberry brings not just to you but also to your loved ones.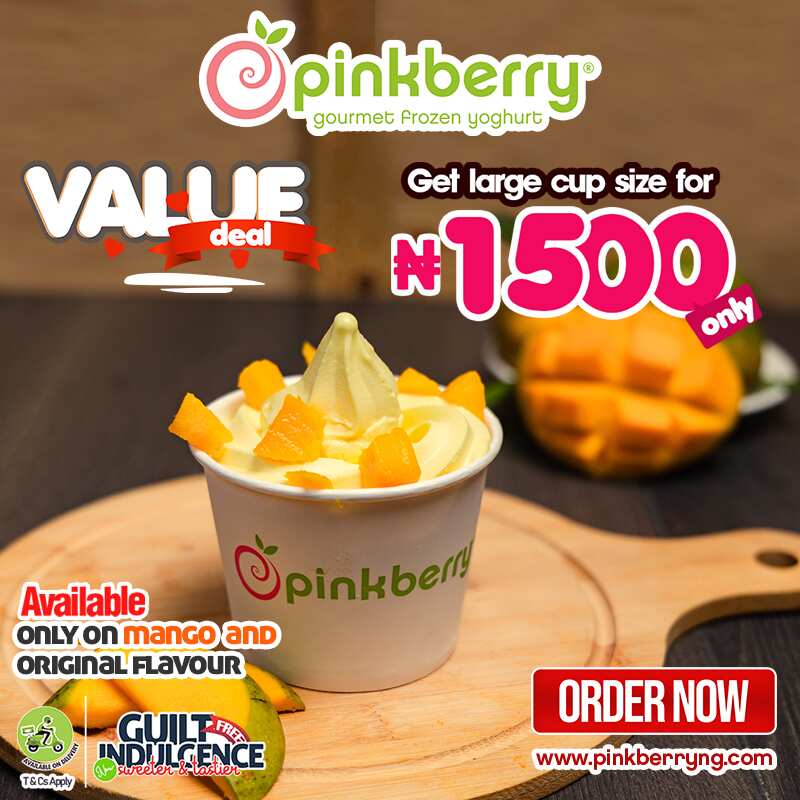 For more details on all our deals and offerings, visit any Pinkberry store near you or hop on our website www.pinkberrynigeria.com to order online. Follow us on social media @pinkberrynigeria.
[Sponsored]
Source: Legit.ng