How Ibadan Turned Peculiar Mess to Penkelemesi and Story of Adegoke Adelabu, Man who Shook the City
Adegoke Adelabu was Ibadan's most prominent politician of his era and the man who many believed came before his time. Not only was Adelabu an almost mythical figure, but he was also a first class politician whose usage of the phrase peculiar mess was coined into the word penkelemesi.
Early life
Adegoke Adelabu was born in Ibadan, the Oyo state capital, on September 3, 1915, to Sanusi Ashiyanbi Adeyege Adelabu and Awujola Ajoke, Vanguard reports.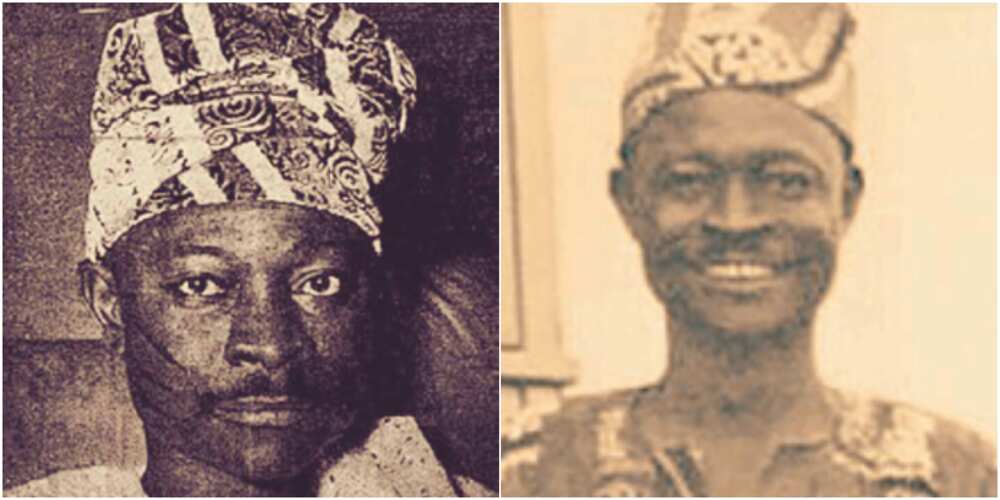 His mother died in 1920 when he was just five years.
Adelabu was a student of Saint Davids CMS Elementary School, Kudeti Ibadan, between 1925 and 1929 and the CMS Central School, Mapo Ibadan in 1930. He was a bright student who excelled in his studies.
Do you have a groundbreaking story you would like us to publish? Please reach us through info@corp.legit.ng!
Political life
After working with UAC and as an entrepreneur, Adelabu ventured into politics where he earned himself huge followership as a result of his intelligence and mastery of the game.
Adelabu's first voyage into politics was at the meeting of an NCNC mission led by Dr. Nnamdi Azikiwe. Adelabu listened to the missionaries, donated four guineas, but didn't join the party as a card-carrying member, until about five years later, when Dr. Nnamdi Azikiwe was called again, with other party members to help solve the Fijabi/Agbaje chieftaincy tangle.
He was one of those that welcomed Dr. Azikiwe. When Azikiwe got up to make his speech, Adelabu was the one who interpreted it to the Yorubas that were present.
Penkelemesi
Adelabu had described the Western House of Assembly as being in a peculiar mess, and the non-literate section of his audience translated the phrase into vernacular as penkelemesi.
He was described as a committed democrat. When Action Group emerged and his party men cross-carpeted, Adelabu was not concerned about the loss of his political base or grassroots supports, GCI Museum reports.
Death
Adelabu died on Lagos-Ibadan Expressway while he was returning from Lagos along with a Syrian businessman. Their car was said to have hit an oncoming vehicle.
Paying tribute to Adelabu after his death, ex-Nigeria's prime minister Abubakar Tafawa Balewa, described the Ibadan politician as an intellectual whose capacity was recognised by his opponents.
Balewa wrote in the Daily Times of March 27, 1958:
"Alhaji Adegoke Adelabu was an intellectual and his capacity was recognized by his opponents. If anybody died fighting for a cause, it was Adelabu. His death was not only a loss to NCNC, but to all politicians in the country. I am really sad about his death."
The intriguing life of Lamidi Adedibu
Legit.ng previously reported that Lamidi Ariyibi Akanji Adedibu (24 October 1927 – 11 June 2008) was one of the political forces to be reckoned with in the political history of Oyo state and Nigeria in general.
He was popularly described as "the strong man of Ibadan politics". Nigeria's former president Olusegun Obasanjo once described him as the "father of the PDP".
Adedibu was born on October 24, 1927, at Oja-Oba, Ibadan, a member of the Olupoyi chieftaincy ruling house.
Source: Legit.ng