"It's a Global Issue": FG Explains Why Nigerians Don't Trust Their Leaders
Nigeria will celebrate the 'Citizens and Patriots Day' on Saturday, September 30, to pay tributes to individuals and groups who have contributed to the nation's growth
The National Orientation Agency (NOA), a federal government agency headed by Dr. Garba Abari, will organise the event
Dr Abari in an interview with Legit.ng rolled out the essence and value of patriotism and true citizenship
FCT, Abuja - The director general of the National Orientation Agency (NOA), Dr Garba Abari, has described the trust deficit amongst citizens towards the government as a global issue.
Dr Abari stated this when asked by Legit.ng on the agency's plan to rejuvenate the patriotic spirit of Nigerians ahead of the forthcoming 'Citizens and Patriots Day' slated for Saturday, September 30.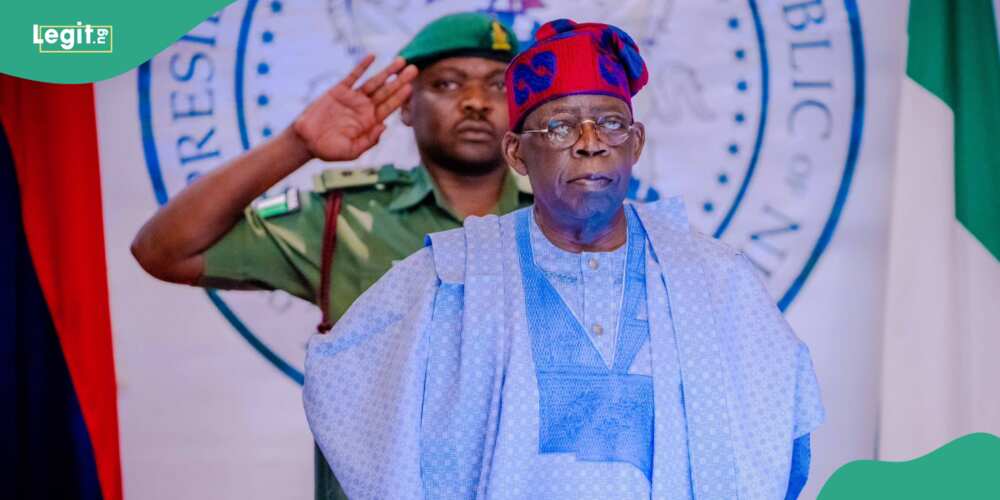 He stated that the issue of trust deficit is not peculiar to Nigeria alone but something that is experienced all over the world.
He blamed this phenomenon on the high rate of shrinking civic space in Nigeria and globally.
Dr Abari said:
"The issue of trust deficit is not something that is peculiar to Nigeria alone. It's a global issue because of the shrinking civic space."
He noted that there is a solution and that the trust deficit among the citizens towards the government can be reduced to the barest minimum.
Dr Abari said good governance is the key to rebuilding the confidence and trust of citizens in government.
He said:
"Trust deficit can only be reduced to the bearest minimal where there is good governance. In situations where government can believe in citizens and the citizens play their role."
NOA pays tribute to Pa Akinkunmi
Speaking on commemorating the 'Citizen's and Patriots Day', Dr Abari revealed that the Nigeria of our dreams cannot be actualised without the collective efforts of patriotic citizens.
He stated that heroism and patriotism are not inborn; instead, they could be developed through "conscious determination always to do what is in the best interest of one's country."
Dr Abari also paid tribute to the late designer of the national flag of Nigeria, Pa Michael Taiwo Akinkunmu, who passed at 87 on Tuesday, August 29.
He said:
"We remember with pride his enduring legacy of more than 60 years. The massive eulogies that have followed his death remind us of the huge reward that will come for those who demonstrate active citizenship and patriotism."
Shrinking Civic Space: FG, CODE, others interface as calls for AI, social media regulation heightens
Meanwhile, conversations about the shrinking civic space in Nigeria and the world have reached a fever pitch.
Public affairs commentators, media practitioners and the federal government converged at Abuja to proffer veritable solutions.
Conversations on the advent of Artificial Intelligence, social media and its abuse were treated as a focal point at the convergence.
Source: Legit.ng