FBRA, Lagos State Government Host 'Trash Talk' Workshop to Address Packaging Waste Pollution
The Food and Beverage Recycling Alliance (FBRA) partnered with the Lagos State Government to deliver the 'Trash Talk' summit, addressing packaging waste pollution in Lagos State.
Hosted at the Lagos Marriott Hotel Ikeja from Friday, September 8 to Saturday, September 9, the 'Trash Talk' workshop engaged stakeholders across the packaging and bottling industries, government agencies, and the recycling alliance to enforce a collective responsibility for packaging waste pollution in the state, by reviewing Lagos' current recycling position and defining next steps to promote a cleaner Lagos.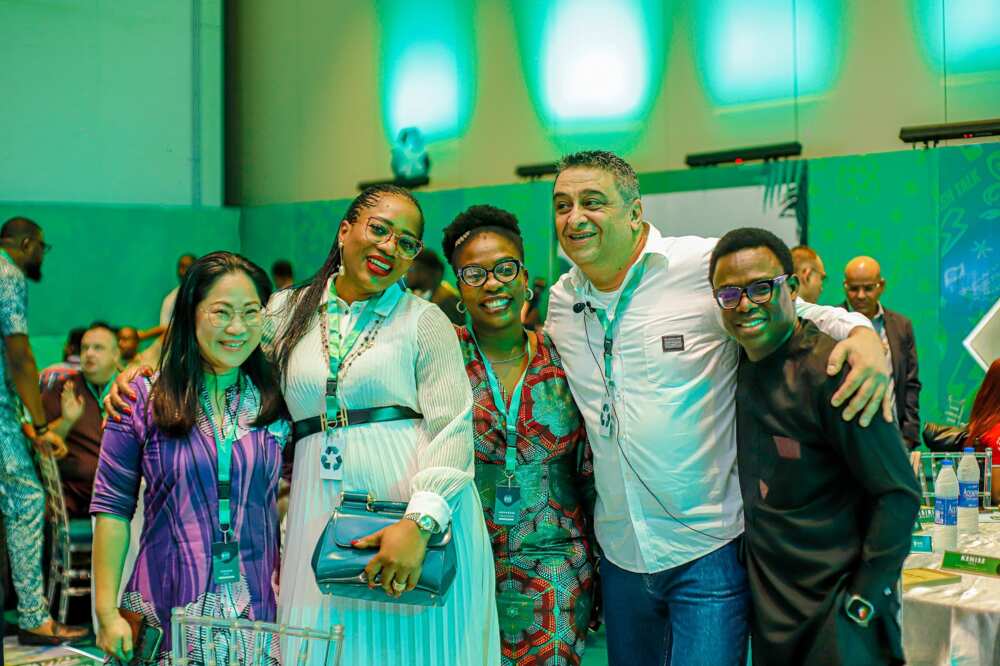 L-R: Deputy Economic and Political Chief, Embassy of Taiwan, Joanna Mai; GM, LASEPA, Dr Dolapo Fasawe; Executive Secretary, FBRA, Arese Onaghise; Chairman, FBRA, Ziad Maloouf; and GM, Marketing, Segun Ogunleye, at the Trash Talk Workshop in Lagos, on Friday
Under the theme "Beating Packaging Waste Pollution in Lagos By 2025," the summit featured a range of educational sessions and speaking engagements led by representatives from the private and public sectors, such as Ziad Maalouf (Chairman, FBRA); Mr. Babatunde Irukera (Executive Vice Chairman of the Federal Competition and Consumer Protection Commission (FCCPC)); Dr.Dolapo Fasawe (GM, LASEPA); and Clem Ugorji (Africa Regional Lead, GPAP).
During the event, participants established that public-private participation, alongside proper investment and policy incentives, were critical foundations in pushing adoption and compliance with recycling standards, across the industry.
Key points from the workshop highlighted that producers, corporate users and consumers, all play a pivotal role in shifting Nigeria's recycling and waste management culture. To catalyze change and ensure the success of a cleaner Lagos, FBRA charged the private sector to push the needle on their sustainability practices and align on industry frameworks around waste management.
"Partnering with the government for this recycling workshop is a testament to our shared commitment to a sustainable future with reduced packaging waste pollution." said FBRA's Chairman, Ziad Maalouf. "We are truly excited about the opportunity to collaborate, learn, and continuously inspire change together within the state of Lagos, and Nigeria as a whole. Our goal to beat packaging waste pollution in Lagos by 2025 is one that resonates with our stakeholders and partners. As a collective, we believe our enthusiasm can be spun into action, as we pave the way for a greener, cleaner, and more eco-conscious Nigeria."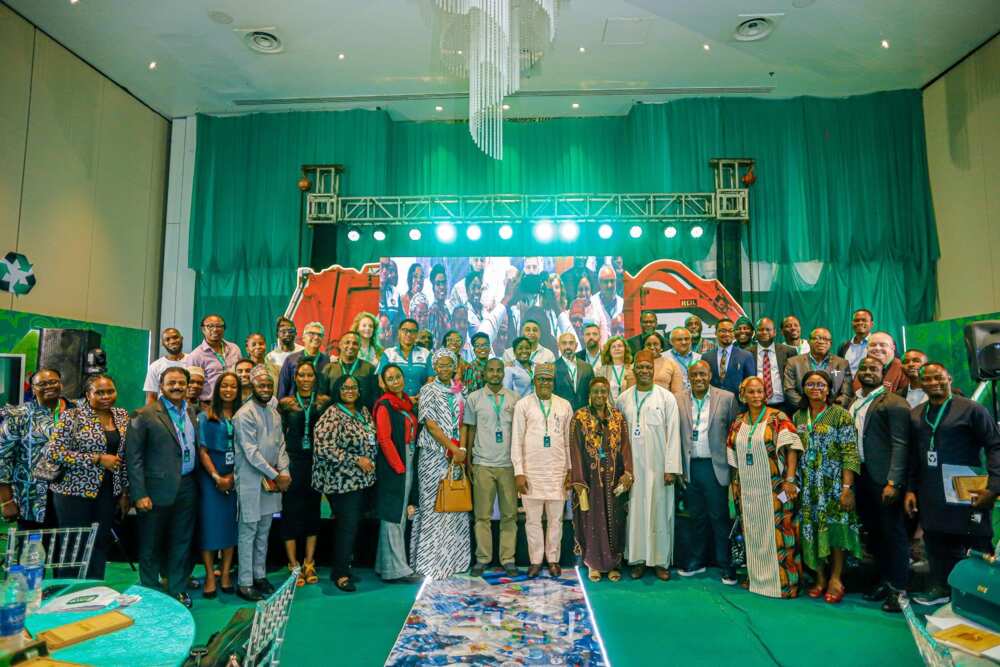 As the largest metropolitan city in Nigeria, Lagos State produces, consumes and disposes a significant amount of packaging waste every day - reporting an estimated 13,000 metric tonnes of municipal waste. Through government-partnered initiatives like Trash Talk, the alliance aims to effectively facilitate cross-sector progress and further consensus on a circular economy, as well as the National Environmental Standards and Regulations Enforcement Agency's (NESREA) operational guidelines for extended producer responsibility.
"'Keep Lagos Clean' has been a consistent mantra for our organization across the years, and our efforts to promote a community around environmental responsibility in Lagos align deeply with the vision and dedication of our esteemed partners at FBRA." says Dr. Dolapo Fasawe, GM at LASEPA. "The Lagos State Government is working with the FBRA to encourage private-sector participation in packaging waste management within Lagos. In order to mirror the progress made in countries like Indonesia and Rwanda on waste management, we co-facilitated the Trash Talk workshop to further uncover our collective roles in facilitating our sustainable development, and address the barriers that hinder the adoption of recycling practices amongst communities."
Commenting further on the goals of the Trash Talk Workshop, Executive Vice Chairman of the Federal Competition and Consumer Protection Commission (FCCPC), Mr Babatunde Irukera, noted that, "Sustainability is the most important conversation there is today globally, and it's about whether this world will be habitable for us over a period of time. There's a need for concerted action amongst all stakeholders whose businesses affect the environment in one way or another - this includes regulators, government, civil society, financers, the private sector, and all others."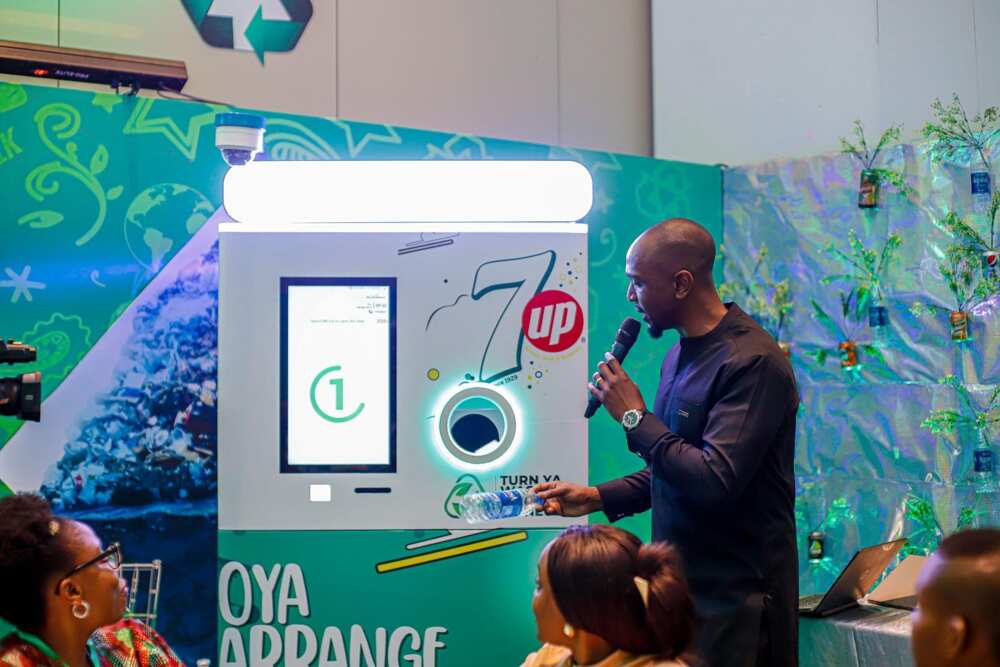 Participating organizations include the Food and Beverage Recycling Agency (FBRA), Bank of Industry, UNIDO, Sevenup Bottling Co, Lagos State Environmental Protection Agency (LASEPA), Lagos Business School, National Environmental Standards and Regulations Enforcement Agency (NESREA), Central Bank of Nigeria, World Bank, Zenith Bank, , Nestle, Nigerian Bottling Company (NBC), Nigerian Breweries, Nigeria National Plastic Action Partnership (NPAP), ATUNLO, Lagos Recyclers Association, Reswaye, We Cyclers, Insight Redefini, Dow Chemicals, Frigo Glass, Indorama, Prima, Marble Capital, SRADev, AFBTE, Chi, Coca Cola Nigeria, Mondelez, Tolaram Group, Alef, Alkem, Insight Publicis, Flex Films Africa, Lafarge, Poly Smart, Sonnex, PWC, FCCPC, Federal Ministry of Environment, , Lagos State Parks and Gardens (LASPARK), Lagos State Waste Management Authority (LAWMA), Quadrant MSL, Embassy of Netherlands, Embassy of Taiwan, ACEN, GPAP, USAID and the academia.
Since 2012, members of the FBRA have set ambitious goals to address packaging waste pollution and other pressing issues around environmental stewardship. By actively participating in FBRA and other industry initiatives, members aim to lead by example and inspire collaborative action for a sustainable future.
For more information about the FBRA, please visit www.fbranigeria.ng or contact the alliance via info@fbranigeria.ng.
[Sponsored]
Source: Legit.ng