Oraimo Thrills Fans to Music, Fun & Gifts: Opens Flagship Store in Ikeja City Mall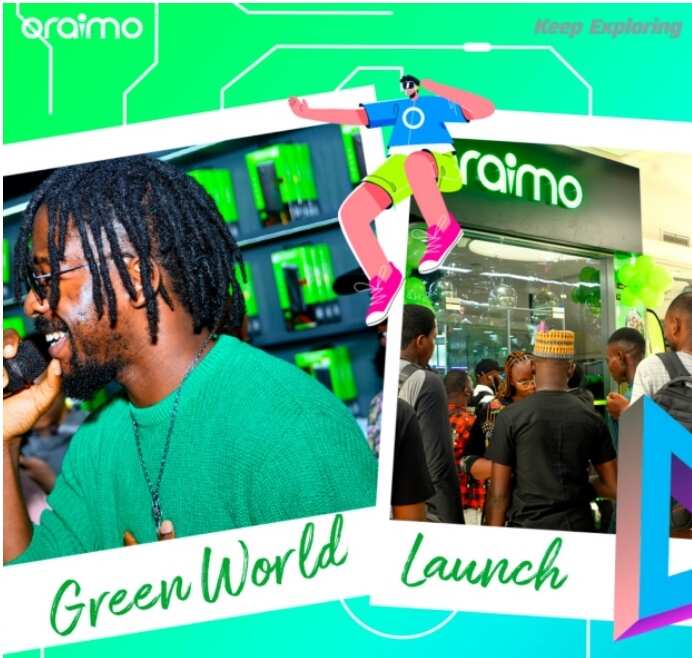 On April 1, 2023, the No. 1 smart accessory brand in Africa launched another flagship store in the heart of Lagos, the Ikeja City Mall, one of the largest malls in the city.
Oraimo Nigeria invited fans through a free online pre-registration and started buzz for the event on social media one week before the launch. As always, this gathered so many entries that the capacity was exceeded only days after the call for registration. Invitations were also sent out to special guests and dignitaries. Some BBNaija stars, such as Daniela, Kess, & Allyson graced the event.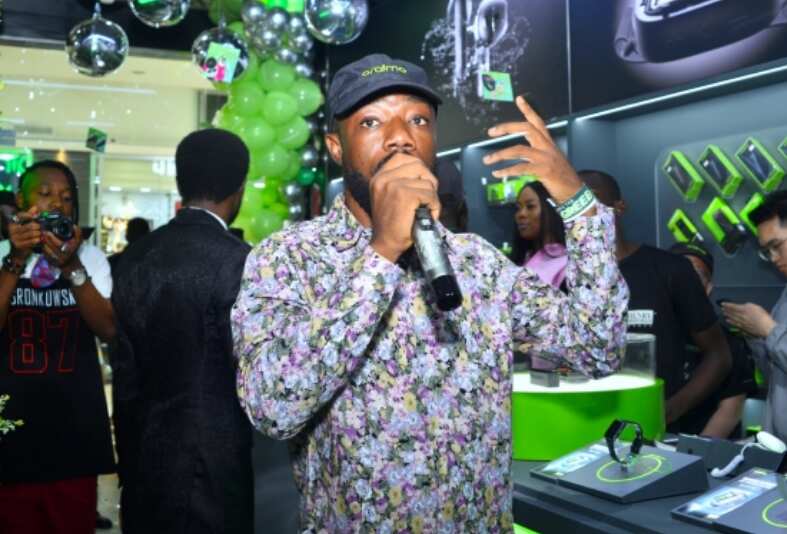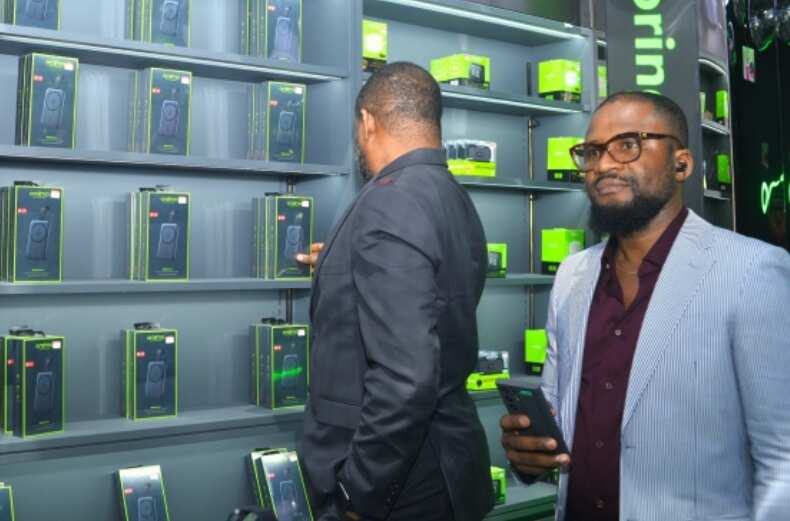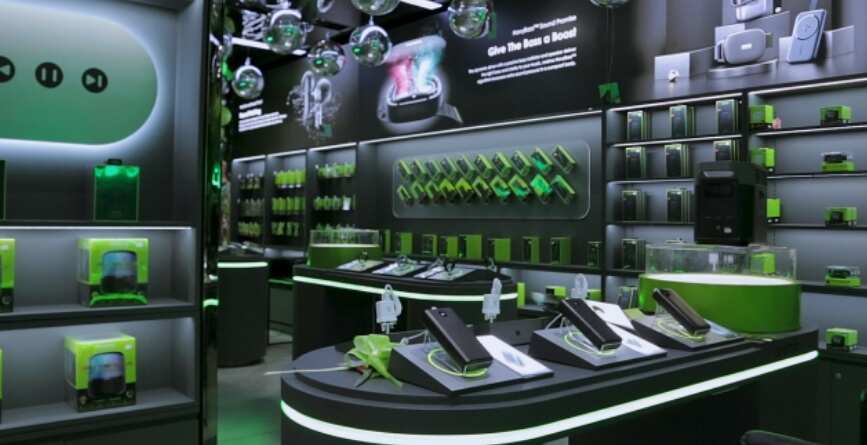 The event included product demonstrations from oraimo representatives, and guests' questions and suggestions were welcomed. With over 400 participants, the event started at about 11 a.m. and ended at about 5pm.
The Green World experience started with the outdoor photo ops at the oraimo backdrop and social engagements just at parking lot of the mall. Guests gradually advanced to the main hall, which had beautiful green decorations. It was a sight to behold, and it also had an oraimo exclusive product display as BA's guided guests made inquiries and purchased some of the brand's products. Company staffs and partners followed shortly at about the same time, while photographers took lovely pictures and the anchor engaged cheerful fans as the anticipation built up.
After walking through the green carpet, taking beautiful pictures, and exchanging pleasantries, VIP guests were introduced. Fun games and interactive sessions kept guests entertained.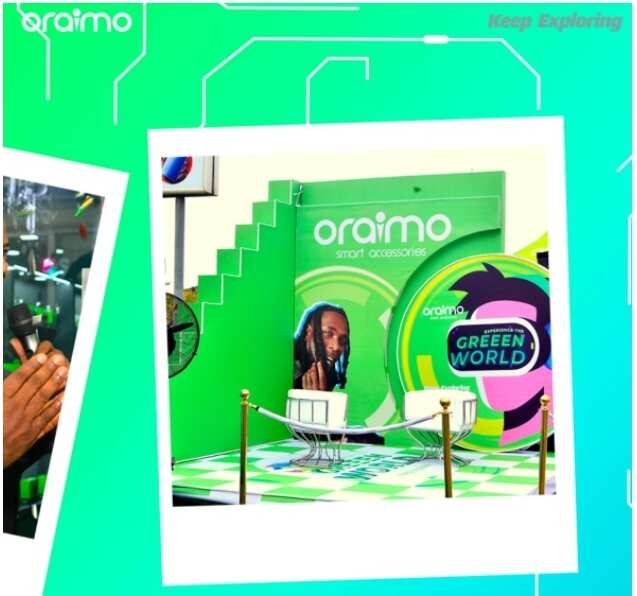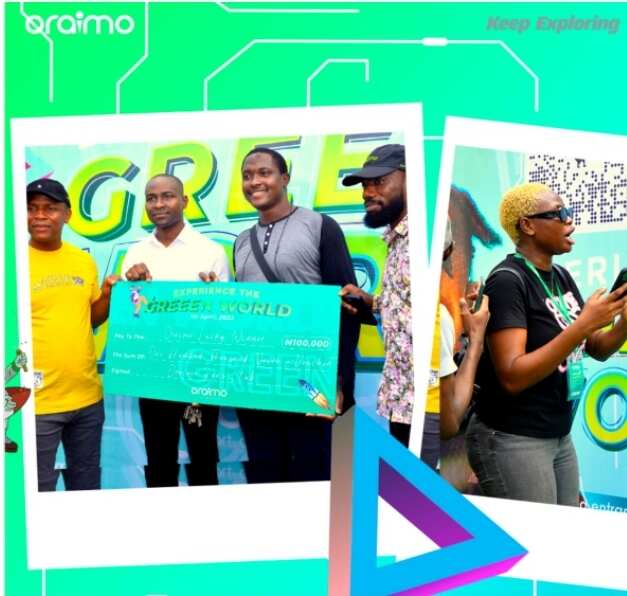 From ''How are you (My Friend)'' to ''Halleluya'', Johnny Drille captivated audiences with spectacular performances; fans were enthralled by the Marvin Star's classics.
There were opportunities to win unique brand products and gift items for fans who enter the wraffle draw, many lucky winners emerged.
The Green store opening is coming at a time when many customers desire original oraimo products. Oraimo has once again fulfilled its promise to fans to provide access to a full range of the brand's latest products so that customers can experience the products directly, enjoy discounts, and receive great customer service.
As the event wound up, the smart accessory giant, oraimo, thanked guests and fans for their attendance and encouraged them to continue enjoying the green experience through the purchase of oraimo brand products at the newly opened store/other oraimo stores nationwide and join oraimo O 'club membership to enjoy gifts every week.
Follow oraimo on social media. Facebook: oraimo Nigeria; Twitter: oraimoMate; Instagram: oraimoclub
[SPONSORED]
Source: Legit.ng