Outcome of Investigation Into BVN Fraud Will Determine Fate of Protesting Ex-Agitators, Amnesty Office
The Office of the Presidential Amnesty Programme says multiple accounts of ex-agitators are linked to one BVN
According to the office, investigation is currently ongoing and this will determine fate of the ex-agitators
Meanwhile, it added that names of those involved in the BVN fraud have been forwarded to the Office of the National Security Adviser
In what many people will describe as a bold step, the Office of the Presidential Amnesty Programme (PAP) has replied protesting beneficiaries.
According to PAP, the fate of the beneficiaries will be determined by an ongoing investigations. It claimed that multiple accounts of some ex-agitators were linked to one BVN.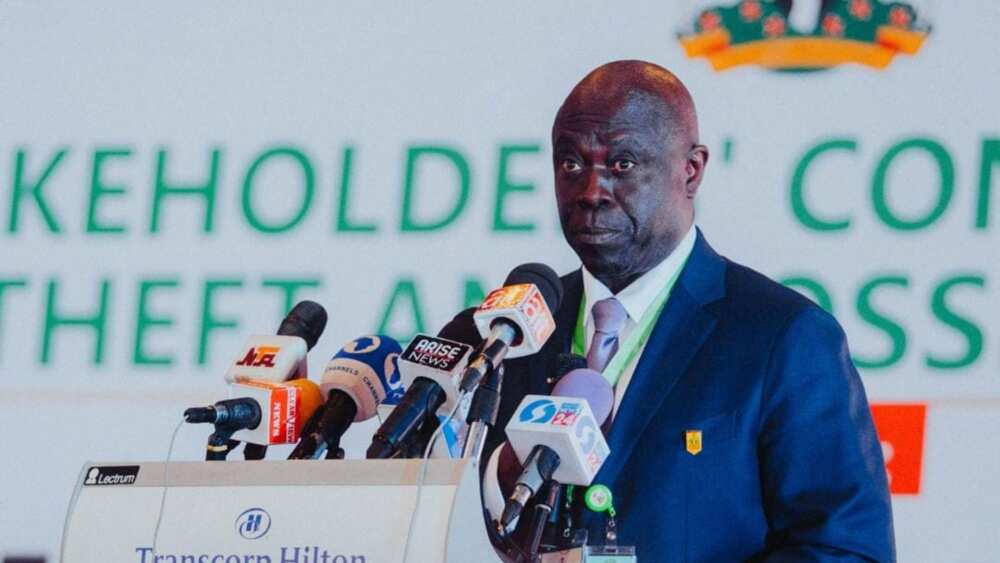 This was disclosed in a statement to Legit.ng by Freston Akpor, Media Aide to the PAP Interim Administrator.
According to him, all names of those involved in the BVN fraud have been forwarded to the Office of the National Security Adviser (ONSA) for investigation.
The Amnesty Office also blamed bank officials for colluding with these ex-agitators to aid the "financial crime".
He said:
"This is a financial crime that is why the ONSA is investigating the matter. The policy is one name, one BVN. But in a situation where you have more than 30 names linked to one BVN, it becomes an issue.
"We discovered that 513 names were linked to 1370 accounts. And these are the people who have cases to answer. As it stands those who are protesting are the people who fall within those who have multiple accounts linked to their BVN."
Niger Delta stakeholders deny calling for Gen. Ndiomu's sack
Recall that the NDIG recently denied calling for the sack of Major General Ndiomu (rtd).
According to a statement sent to Legit.ng Dr. Horsfall, the group stated that it did not author the report calling for the sack of Ndiomu.
Dr. Horsfall said the group holds the PAP interim administrator in high esteem because of his track records and desire to transform the amnesty programme.
Employment: Ijaw Youth Council reacts as Niger Delta ex-militants get jobs
Legit.ng had earlier reported that Maj-Gen Ndiomu recently facilitated the strategic engagement and employment of ex-Niger Delta militants in various security agencies and ministries in the country.
Reacting to the news, the president of Ijaw Youth Council IYC Worldwide, Comrade Peter Igbifa, commended the PAP boss for the initiative.
Such employment opportunities range from Nigeria's Civil Defence, Police, and Navy as well as international oil companies.
Source: Legit.ng