Breaking: Ramadan Begins as Sultan Announces Sighting of Moon
Ramadan 1444AH begins on Thursday, March 23, the Sultan of Sokoto, Muhammad Sa'ad Abubakar, has announced
The National Moonsighting Committee Nigeria shared on Twitter a video of the Sultan making the announcement on Wednesday night, March 22
The Sultan used the opportunity to advise the Nigerian Muslims on what to do following the conduct of the 2023 general elections
The Sultan of Sokoto and President of the Supreme Council for Islamic Affairs (NSCIA), Muhammad Sa'ad Abubakar, has announced the sighting of the moon marking the beginning of the holy month of Ramadan 1444AH.
The National Moonsighting Committee Nigeria shared on Twitter a video of the Sultan making the announcement on Wednesday night, March 22.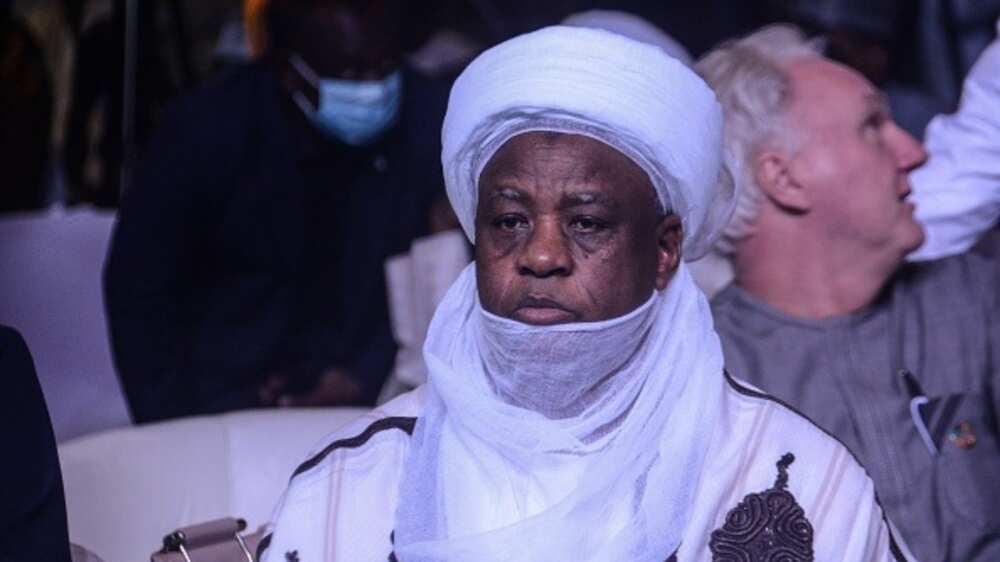 In the video which was seen by Legit.ng, the Sultan called on Muslims across the country to commence fasting on Thursday, March 23.
"Today, 29th day of Sha'aban 144AH, which is equivalent to 22nd March, 2023 marks the end of the month of Sha'aban 144AH as the reports of moon sighting of the new moon were received from Muslim leaders and organizations across the length and breadth of our dear country…
"Consequently, tomorrow Thursday the 23rd day of March 2023 becomes the first day of Ramadan 1444 after Hijra. We, therefore, call on all Muslims to commence fasting accordingly," he said.
2023 elections: Sultan's message to Nigerian Muslims
Meanwhile, as Nigeria concludes its 2023 general elections, the Sultan also called on Muslims to pray for the successes of the newly elected leaders in steering the affairs of the country.
"As we just concluded the 2023 general elections and leaders emerged at the national and state levels by Allah's will, we, therefore, call on all Muslims to use this holy month to usher prayers for their successes in steering the affairs of our great country," the monarch said.
He also called on well-meaning individuals to support the vulnerable in the society during the holy month.
"We appeal to the well-meaning individuals amongst us to assist the vulnerable and the poor people with food during this holy month of Ramadan to cushion the hardship people are going through. May Allah reward us for our Ibadah with Jannatul Firdaus, Ameen. Ramadan Kareem to all," he concluded.
Tinubu travels out for Umrah (Lesser hajj)
Meanwhile, ahead of the May 29 inauguration, the President-elect, Asiwaju Bola Ahmed Tinubu on Tuesday night, March 21, travelled abroad to rest and plan his transition programme.
This was disclosed in a statement sent to Legit.ng by his media aide, Tunde Rahman, on Wednesday, March 22.
Rahman further explained in the statement that Tinubu decided to take a break after the hectic campaign and election season to rest in Paris and London. After the rest, the president-elect is also scheduled to go to Saudi Arabia for Umrah (Lesser Hajj) and the Ramadan Fasting that begins Thursday, March 23.
Source: Legit.ng