Governors Share Possible Impact of Fuel Subsidy Removal in 2022
The removal of fuel subsidy is something that sits well with all governors across the 36 states of the country
This was disclosed by the Kaduna state governor, Nasir El-Rufai at an event organised by World Bank in Abuja on Tuesday, November 23
El-Rufai also commended the federal government's initiative to provide transport grants for the poor population in the country
Nigerian governors across the 36 states have unanimously thrown their weight behind the federal government's plan to cushion the effect of poverty on Nigerians.
Speaking on behalf of the governors, their Kaduna state colleague, Nasir El-Rufai, said FG's plan to give poor Nigerians N5,000 as transport palliative is welcomed.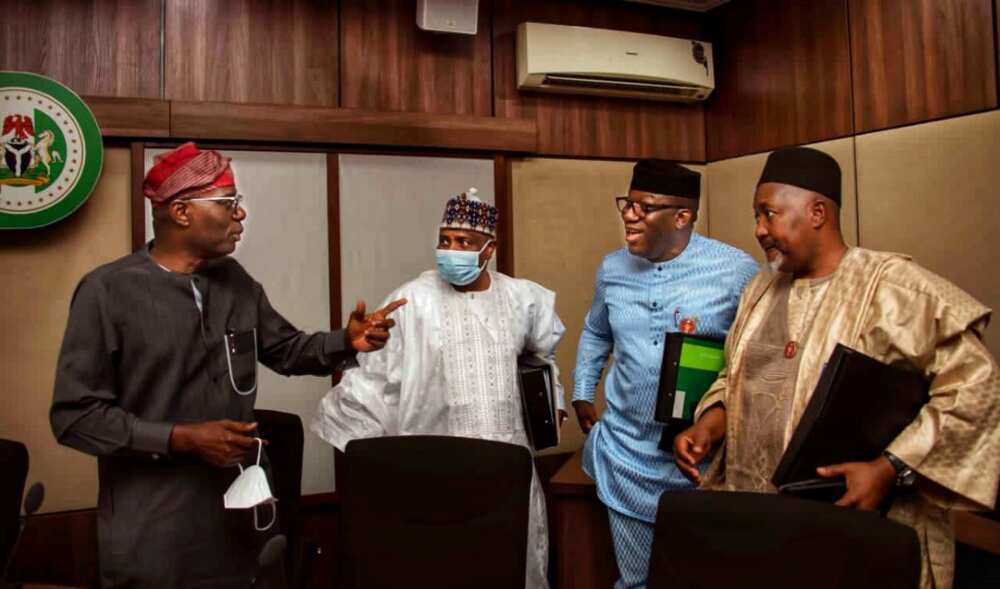 The Punch reports that El-Rufai said that should the fuel subsidy continue, state governments would find it difficult to pay workers' salaries.
Challenges of the high cost of living in Nigeria
Further decrying the growing high cost of living, the governor said the Nigerian Governors' Forum had met and agreed to back FG's transport palliative for poor Nigerians.
Also, the Sun reports that the Kaduna state governor withdrawing subsidy by February 2022, and using the N250 billion per month to ensure money is in the pockets of Nigerians is a reasonable thing to do.
He said he believes this would work because the continuous subsidy is not sustainable and cannot continue to work for the nation.
El-Rufai said:
"So, we support the plan to do conditional cash transfer for six to twelve months, N5,000 a month to the most vulnerable households."
Subsidy regime to end by the year 2022
The group managing director of the Nigerian National Petroleum Corporation (NNPC), Malam Mele Kyari, had said that Nigeria should be out of the subsidy regime by the end of February 2022.
Kyari said the country would no longer have provision for subsidy legally and that the decision by the FG is backed by law.
The NNPC boss also said the Nigerian government has mapped out a bigger social responsibility net to cater for the ordinary and will ensure that the subsidy regime is exited in the most subtle and easy manner.
FG announces the replacement of subsidy with N5,000 transport allowance for Nigerians
Meanwhile, Legit.ng previously reported that the federal government had announced its plan to begin payment of N5,000 as a transport grant to Nigerians.
The FG said the payment of the grant would resume after the removal of the fuel subsidy by February 2022.
It was also gathered that beneficiaries of the transport grant would be Nigerians who make up the poorest population
Source: Legit