Indicted Security Operatives, Civilians in #ENDSARS For Trial, Says FG
The Nigerian government has said that security officials indicted by the #ENDSARS protest panel across the states would be made to face justice
Lai Mohammed said 11 out of all the 28 states that raised a panel after the 2020 #ENDSARS protest have submitted their reports
The minister said the report of the panels were submitted to the National Economic Council for review and adoption of recommendation
As the Nigerians around the world continue to demand for an end to Police Brutatlity, the federal government has said that 11 out of 28 state in Nigeria have submitted reports of the #ENDSARS protest panel to the National Ecomonic Council (NEC).
The minister of information, Lai Mohammed, said the NEC has also issued an advisory on public protests to mark the first anniversary of the #EndSARS protest.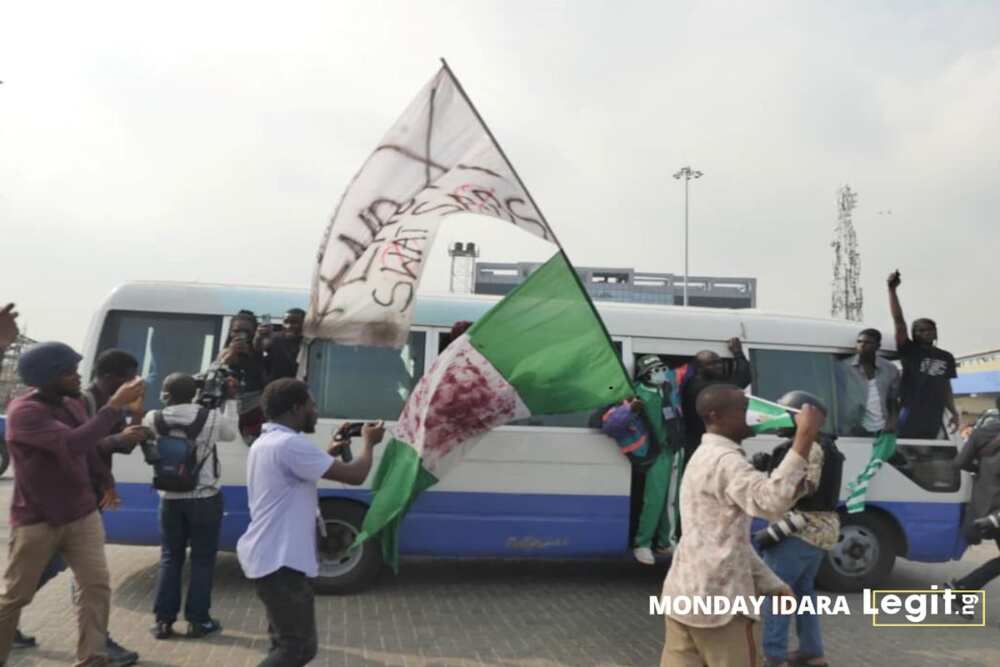 In a statement sent to Legit.ng, Mohammed also appreciated the role of lawful peaceful protests in the advancement of public discourse under democratic governance.
Outcome of #ENDSARS panel in various states of the country
He said the National Economic Council has also advised against ground protest by Nigerians over the #ENDSARS issue.
He called on Nigerians partaking in the #ENDSARS protest to seek other lawful alternatives to engaging with the relevant government agencies as the protests can be hijacked by hoodlums.
Mohammad said the council has also reeleed out all the actions already taken by the government to address the grievances that led to the 2020 protests.
Actions to taken by the government over #ENDSARS protest demands
Some of the points listed by Mohammed include; the disbandment of SARS, broad police reforms, the setup of Victims Compensation Funds from which several victims have received payments of sums awarded to them by the panels and the prosecution of police personnel indicted by the panels.
Meanwhile, Legit.ng previously reported that its reported was arrested by Police officers at the Lekki Toll Gate.
Abisola Alawode, Legit.ng's video journalist was picked up, beaten and further arrested by Police officers manning the Lekii Toll Gate - the location for the #ENDSARS 2020 anniversary.
The officers at the venue of the event had asked journalists to put on their tags on their chest and Abisola was about to do this when some of his items were seized.
He was later dragged into the Police van and taken away.
In other news, the Lagos State Judicial Panel on restitution for victims of SARS-related abuses and other matters awarded the sum of N148.2 million to petitioners.
A total of 23 petitioners issues brought before the panel were worked on and compensation awarded.
The report of the Lagos panel of the #ENDSARS team also shows that a total of 70 victims were awarded N410 million by the panel.
In commemoration of the 2020 #ENDSARS protest, many Nigerians took to Lekii Tollgate for a procession of those who died during the incident last year.
The #ENDSARS protest has also caused serious gridlock for motorists along the expressway in the Lekki-Ajah axis.
Source: Legit.ng