I Started Filmmaking With N50k, It Earned Me N5m, James Omokwe Producer of Ajoche Shares His Humble Beginning
Anyone who has followed the serials, Ajoche or Riona, recently concluded on Africa Magic, will know that James Amokwe is not a pushover when it comes to filmmaking.
In a recent chat with Legit.ng, during a mentorship program organised by Amokwe's Feemo, a James production company, the filmmaker said he had no finances or anyone when he shot his first film.
He said what he lacked in finances or connections he made up with passion and charisma.
"I came to Lagos and had the determination to shoot a film I wrote while in the university. I had no money, I didn't know anybody all I know was I want to do a film. What I had was drive and there was nobody to tell me otherwise, mad drive."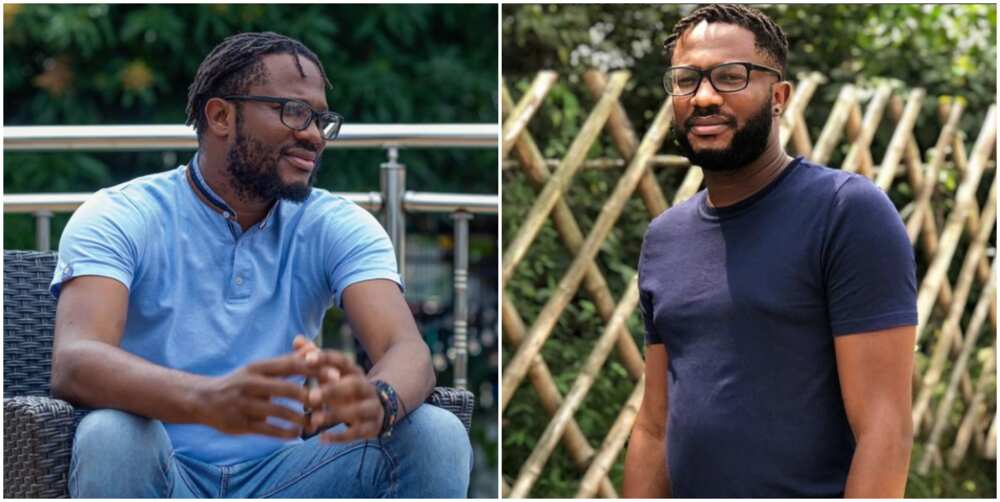 Speaking further on how he was able to break even, Amokwe said:
"I made a list of 20 of my friends, made a budget, and took it to them they told me a good idea but no money."
Getting a breakthrough
Omokwe said he later went to meet one of his uncles who gave him N50,000, money he'd been saving for a course.
The elated filmmaker said he called a couple of friends together who came up with some fairly good equipment and they succeeded in making a 3-4 minute clip of the film in two nights which he shared on Facebook.
Lo and behold, people saw the clip, and the first money he got to shoot it was N2 million and later N5 million.
Nigerian filmmaker Lucky Udu narrates losing both parents before 5
Filmmaker, Lucky Udu, shares how he lost both parents in a chat with Legit.ng:
"My Dad died when I was about 2 years old. My mom took me with her to Port Harcourt and there we lived with her step brother and his 3 children. My mom later passed on before I was even 5 years old.
Continuing with his pathetic story, Udu said:
"I grew up with my uncle and I schooled in Port Harcourt along with his three children. When I was 14 years old in 2012, my uncle sent me parking out of his house and back to Delta state because he couldn't accommodate my short comings."
At 24, Udu has an honourary doctorate degree.
Source: Legit.ng