Port Harcourt, Dubai, Ghana: Other Places Davido And His 30 Billion Gang Have Had Dirty Fights
Music superstar, Davido and his 30 billion gang are the life of the party and vibe wherever they go to, everyone will notice their arrival at a venue because they always turn up in their numbers
Their intimidating entrances always turn heads and make their rivals feel a bit uncomfortable hence creating what sometimes turn into fights.
Davido has not only blessed his fans with hit songs, generosity, online vibes, and cruises he has also given them reasons to defend him after engaging in fights.
The last few years have seen Davido and his gang get in a number of alleged high-profile fights with fellow celebrities, normal club-goers, bouncers, and a host of others.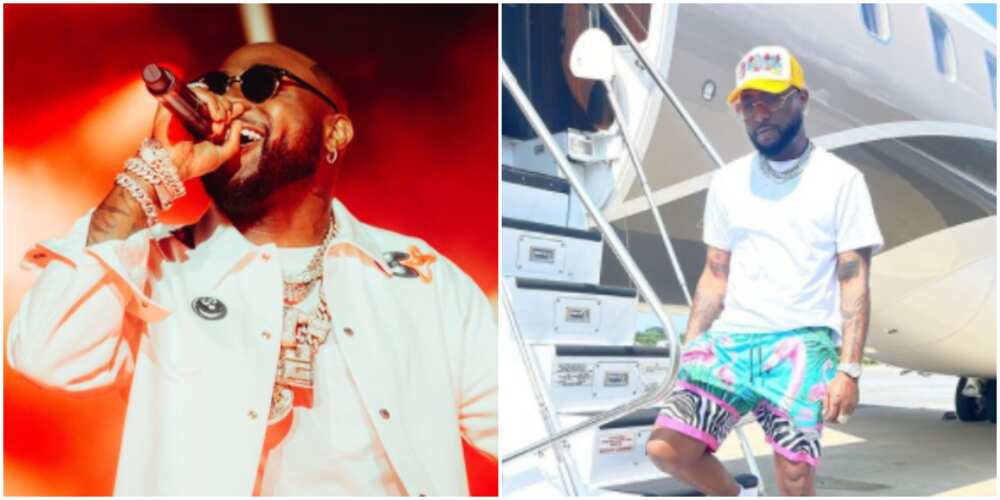 In this article Legit.ng takes a look at Davido and some of his encounters with other people.
Davido's Port Harcourt concert
Davido had a show 'Plugged Concert' in the city of Port Harcourt in 2018 and the show was marred by violent activities.
A group of hoodlums alleged to be cultists marred the event as Davido and his gang had to be whisked away by security officials and organiser of the concert.
His fans didn't enjoy him on the night.
Watch moments from the concert below:
Davido vs Abuja Bouncer
Davido and his 30 billion gang allegedly beat up a bouncer at an Abuja nightclub, it was reported that the singer's gang got the bouncer severely injured and bleeding from his nose.
Nigerians reacted differently to the report, listen to some of their comments below:
Davido vs Lagos club DJ
Pulse.ng reported that Davido and his gang had a fight with a club DJ in Lagos.
There were reports of bottle breaking as Davido's camp released a statement on the incident.
Davido alleged fight with Wizkid in Dubai
Davido and Wizkid reportedly confronted each other during the 2017 One Africa Fest concert.
An eyewitness report that Wizkid was slapped during the inter-entourage fight.
Davido vs Burna Boy in Ghana
Wizkid looked away when Davido and Burna Boy had an encounter in Ghana.
In a video that surfaced online, Davido got in a scuffle with Burna Boy and stormed angrily out of the place only for Wizkid to sip his drink and mind his business.
Davido vs Dubai big boy
Davido and his 30 billion gang allegedly involved in a fight during his 29th birthday celebration in Dubai.
This singer allegedly told the big boy to stop recording him and he continued what resulted in a fight.
Many were reportedly injured, watch the video below:
Fighting Davido was my biggest battle ever: Dele Momodu
Legit.ng earlier reported that Dele Momodu and Davido engaged in a long-time beef.
The veteran journalist and publisher revealed that the battle with the singer was his biggest ever.
Dele Momodu also said the fight was bigger than the one he had with late General Sani Abacha.
Source: Legit