Eyewitness narrates what led to the alleged 'fight' between Wizkid and Davido in Dubai
- An eyewitness has shared details on what led to the alleged fight between the entourage of Wizkid and Davido
- The eyewitness alleged that Wizkid was slapped during the fight
- Davido and Wizkid's entourage allegedly had a fight at the One Africa Fest concert recently held in Dubai
More details of the alleged fight between the entourage of Nigerian music stars, Davido and Wizkid at the One Africa Music Festival in Dubai keeps trooping in.
An eyewitness who was reportedly backstage when the whole incident started said the alleged fight begun after Tekno extended his hands to shake a person identified as Sunday Are.
READ ALSO: Wizkid's new song is an ode to Ghanaian music group VVIP
However Sunday punched Tekno's phone saying he doesn't have respect.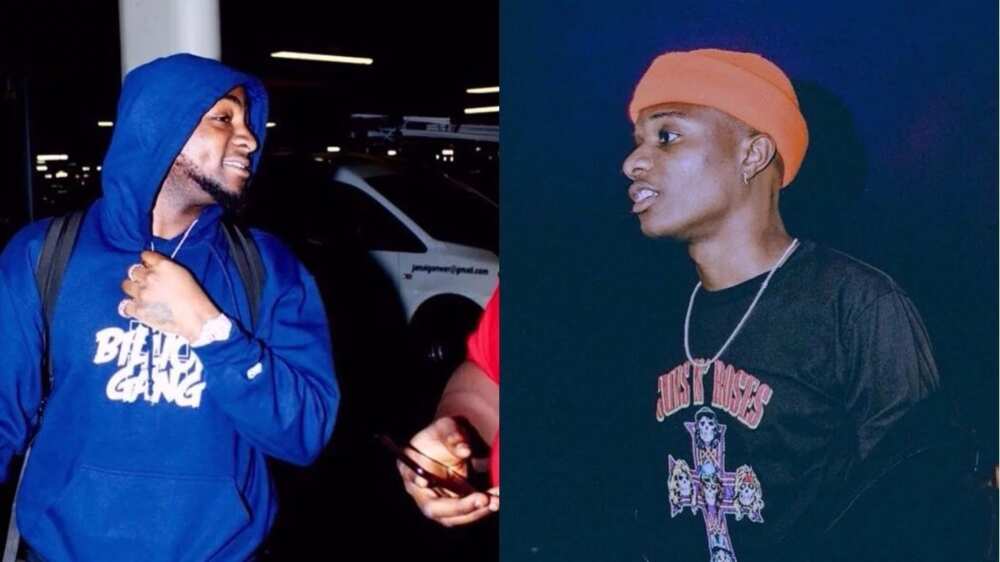 Davido had earlier tweeted promising to defend fellow pop star, Tekno, saying: "TEKNO !!! I GOT UR BACK G!!! NO ONE WILL EVER TOUCH U AGAIN!!! "
An eyewitness who was reportedly present backstage at the event in a mail to LIB narrating what went down said: "I was backstage last night in Dubai when Tekno extended his hands to shake Sunday Are, and Sunday Are punched Tekno's phone saying he doesn't have respect probably because he thinks he has done him a favour by allowing Wizkid jump on a song with him. Tekno and his goons wanted to attack Sunday Are but Ubi Franklin calmed everything'.
"Then Davido and his men came in and heard what happened, that was where the tension started from adding to the fact that they were all fighting to perform before the given time for the hall which was 3am, Wizkid was slapped, small god, Wizkid's right hand man was the man attacked by Davido's Lati in the video circulating online.
While Davido was performing, Davido's fans outside started shouting Profanities at Wizkid, saying Frog Voice Dey kill show pass you, get Hit songs pass you. Wizkid and his people had to be protected out of the venue."
PAY ATTENTION: Install our latest app for Android and read the best news about Nigeria
In a previous report by Legit.ng, several reports on social media, stated that the fight started when Davido expressed his disappointment because Wizkid performed before him.
This led to a big fight between their entourages backstage.
Wizkid hasn't changed at all, his music has just evolved – Frankeyz on Legit.ng TV.
Source: Legit.ng