US fraud trial of disgraced crypto star Sam Bankman-Fried begins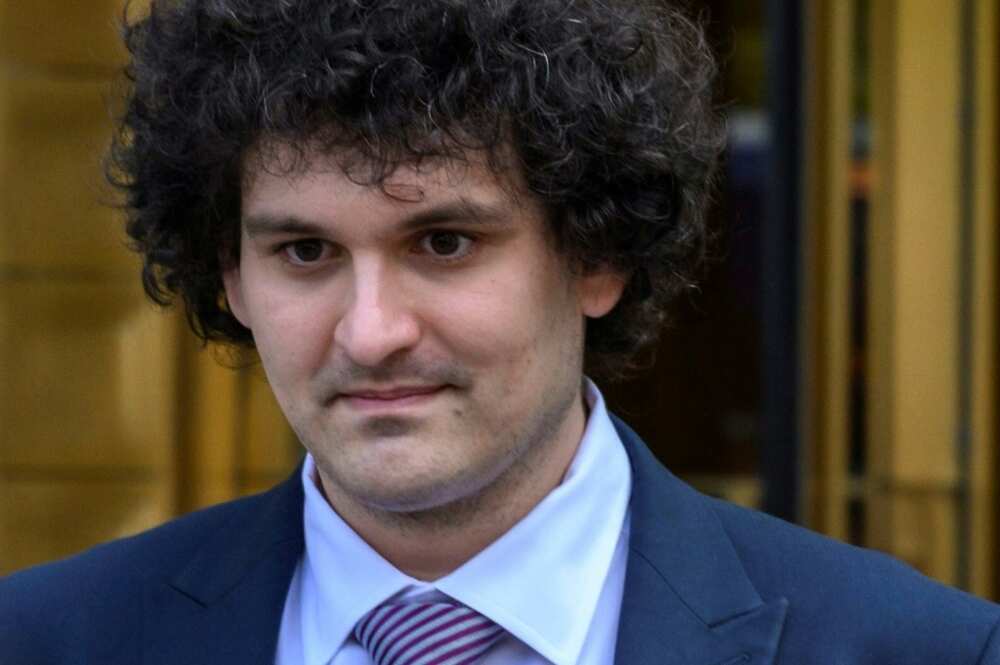 The trial of Sam Bankman-Fried, the former CEO of one of the cryptocurrency industry's biggest exchanges, begins on Tuesday to determine whether he committed massive fraud against more than a million clients.
The 31-year-old -- once one of the most respected figures in crypto -- now faces decades in prison and could see his name alongside Bernie Madoff and Elizabeth Holmes as one of the era's most prominent fraudsters.
The first day of the trial will be devoted to jury selection for a case that is set to last about six weeks.
In just a few years, the curly-haired Massachusetts Institute of Technology graduate turned his FTX platform into the world's second biggest crypto exchange, making him the tech world's latest billionaire wunderkind feted from Wall Street to Silicon Valley.
FTX had become a near-household name through a frenzied marketing campaign that included celebrity partnerships with stars such as supermodel Gisele Bundchen and basketball star Stephen Curry, and buying the naming rights for the Miami Heat's home arena.
Bankman-Fried also stepped in as a kind of savior of the industry when other crypto companies started facing difficulties, with FTX swooping in to offer them a financial lifeline.
At the height of his career, Bankman-Fried was thought to be worth $26 billion.
But his steep rise was only matched by his ignominious downfall, which saw him escorted last year by police from his luxury apartment in the Bahamas and extradited to face charges in the United States.
His empire began to crumble last November when a news report pointed to unhealthy ties between the FTX platform and Alameda Research, the company's crypto-focused investment arm.
The revelations kept growing and major investors pulled their money out of FTX, sinking it swiftly into bankruptcy and casting Bankman-Fried as a financial pariah.
Once the dust had settled, some $8.7 billion was still unaccounted for, according to the receiver appointed to manage the liquidation.
Federal prosecutor Damian Williams has accused Bankman-Fried and his associates of systematically diverting funds from FTX clients to prop up Alameda Research, but also wire fraud, securities and commodities fraud, and money laundering.
Danielle Sassoon, an assistant US attorney in Williams' office, told a hearing that the number of victims of Bankman-Fried's alleged actions could be "in excess of a million."
Pointing fingers
SBF -- as Bankman-Fried is known -- was extradited at the end of December from the Bahamas, where FTX was headquartered, and released on a $250 million bail upon his arrival in New York.
Pending the trial, Bankman-Fried was placed under house arrest at the Silicon Valley home of his parents, both professors at Stanford University.
But US District Judge Lewis Kaplan rescinded that decision, ordering Bankman-Fried behind bars over alleged attempts at witness intimidation.
According to prosecutors, while holed up at his parents' home, Bankman-Fried spoke regularly to journalists and passed documents to The New York Times in an effort to alter the testimony of Caroline Ellison, his ex-girlfriend and a former Alameda executive.
Ellison has also been indicted in the case: she and three other former executives have pleaded guilty and agreed to cooperate with US authorities, which may prove Bankman-Fried's undoing in front of the jury.
His former colleagues are expected to take the stand in the courtroom -- where Bankman-Fried will likely admit egregious management errors but no wrongdoing, and point the finger at Ellison.
"I didn't ever try to commit fraud on anyone. I was shocked by what happened this month," a contrite Bankman-Fried told an interviewer days after his company's collapse.
Source: AFP