Oladosu Teyibo quits his job to start a software development company that is on track to make N.4bn in 2021
For many years, India has been the leading outsourcing destination for IT companies but 29-year-old Oladosu Teyibo is looking to change the narrative
Through his software company Analog, Teyibo wants to build a society of smart tech engineers providing global service
He also believes there are talents in Africa and he is focused on connecting them with startups based in the United States
Sometimes it takes a major life event to push you in the right direction and that is the story of tech entrepreneur, Oladosu Teyibo 'who' founded Analog teams
In 2016, the 29-year-old left his Job at Cyber Innovation Center in the United States to pursue the path of entrepreneurship and now he is on track to net seven figures in 2021.
His company, Analog, which he co-founded with Myesha Luster, and Yao Adantor is designed to connect diverse talent to tech companies.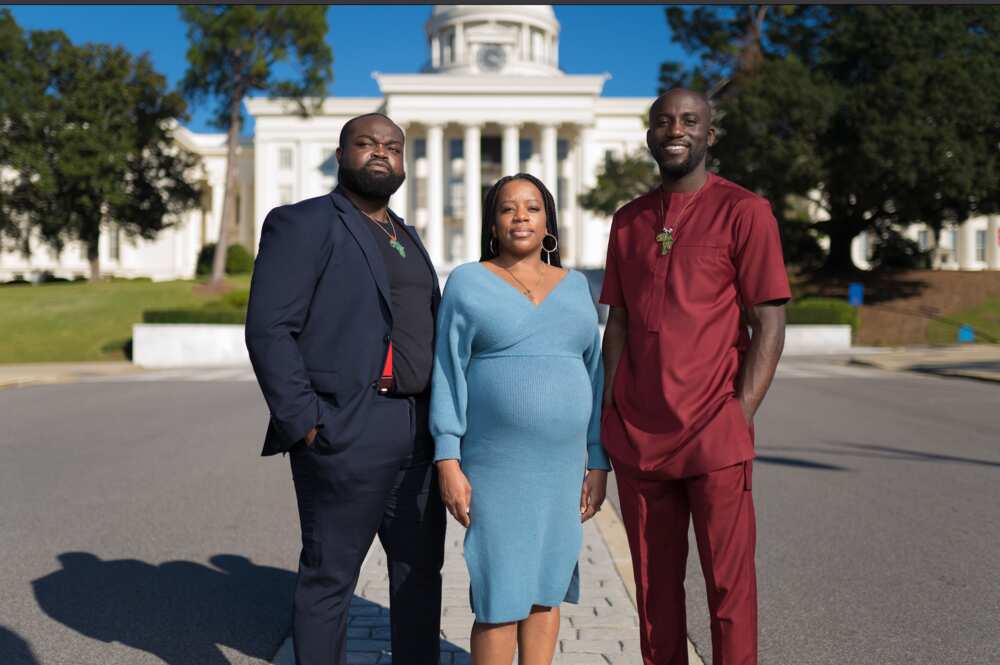 He told Legit.ng he is focused on making Africa rival India as the favorite destination for IT companies outsourcing certain operations.
In this regard, he is betting on the idea that companies in America will start sourcing for talents from Africa.
He said:
"The world is on the "precipice of innovation and change," and positioning oneself as a business leader early can pay off in the long run,"
"In the next 10 or 20 years, you can actually have a say in where we go as a global community."
In a recent interview with Business Insider Teyibo said Analog Team now operates in six African countries, including Kenya, Ghana, South Africa, and Nigeria.
He added that the company has also worked with leading telecom operators, social media, and gaming apps and looking at hitting seven figures by the close of the year.
Now his next project is to outsource talents to build a new social media app, a database for user experience, and a data transformation tool.
According to Business Insider Teyibo has also partnered with the city of Montgomery, Alabama to create a training hub to create more talents.
Teyibo said:
"We're also in conversation with HBCUs [Historically Black Colleges and Universities] and local universities to create robotics programs that focus on drone technology."
For aspiring or new entrepreneurs who want to build an impactful business, Teyibo offers these words of wisdom:
"Analog Team was born out of the bad experiences of companies working with outsourcing companies and we were determined to get it right.
"The most important thing about building a business is to be the last one standing. The right way to do that is to constantly innovate."
Shuttlers gets N616.1bn from foreign investors, As TeamApt reveals
Meanwhile Legit.ng had earlier reported that Foreign investors continue to invest in Nigerian entrepreneurs with innovative ideas.
Shuttlers, a bus company, is the most recent to get funding, and it will join the ranks of other Nigerian digital start-ups that have scaled up after investment.
TeamApt, one of the successful foreign investor-backed businesses, is now raising its third round of funding in order to boost its market value to over $1 billion.
Source: Legit.ng