No More December: CBN Addresses Nigerians on Expiration Date for Old Naira Notes
The CBN has provided clarification on the expiration date for the old 200, 500 and 1,000 naira notes
The Supreme Court in March announced that old naira notes remain a legal tender in Nigeria until December 31, 2023
It is two months to the deadline, and rumours of cash scarcity have resurfaced despite high money supply
Legit.ng journalist Dave Ibemere has over a decade of experience covering business and the economy.
The Central Bank of Nigeria (CBN) has clarified that the old 200, 500, and 1000 naira notes would continue to be legal tender even after December 31, 2023.
A senior official, who spoke anonymously, assured Nigerians that both old and new banknotes would still be considered legal tender.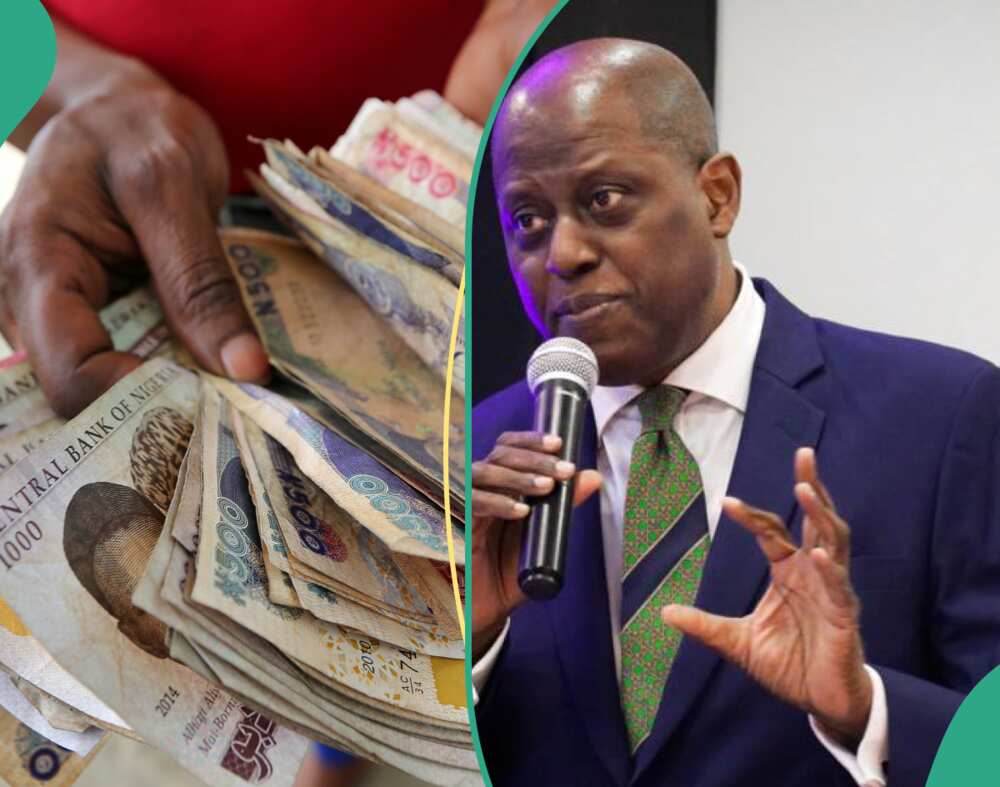 Legit.ng reported that in March 2023, following a Supreme Court verdict, the CBN announced that the banknotes would no longer be in circulation after the end of 2023.
CBN speaks on old naira notes
In response to concerns expressed by Nigerians just two months before the deadline and reports of scarcity in two states already, the CBN official advised Nigerians not to panic.
He said:
"They are all legal tender. Nigerians should continue to spend them. There is no need to worry about the December 31 deadline."
The CBN official emphasised that the phasing out of the old notes would be a gradual process to avoid causing additional hardships for the people, BusinessDay reports.
The official assured:
"We won't want Nigerians to undergo similar pain as they experienced earlier this year. The phasing out of the old notes will be gradual. It won't be rushed."
Old naira notes and protest
Legit.ng reports that in October 2022, Godwin Emefiele, former CBN governor, unveiled plans to redesign the N200, N500, and N1,000 notes.
The announcement was followed by instructions to citizens to deposit their old notes before January 31, 2023, as they would lose their status as legal tender beyond that date.
However, this directive led to a cash shortage in February, causing hardships for citizens and prompting protests and bank attacks in some parts of the country.
There are concerns that it could happen again with only 2 months remaining until the Supreme Court's December deadline.
Tinubu's govt sets 'fair' naira to dollar exchange rate target by December 2023
In a previous report by Legit.ng, Tinubu set an exchange rate target for naira before the end of 2023.
Several reforms have been introduced, and it is expected that the dollar supply will ease the pressure.
Naira continues to exchange at the lowest level in history at both the official and unofficial markets.
Source: Legit.ng