Naira Weakens Against US Dollar as CBN Continues Plan to Achieve President Bola Tinubu Dreams
The Naira against the US dollar continues its decline as new data shows a 2 percent depreciation on the official market
The same scenario applied to the Naira at the unofficial foreign exchange market against the US dollar
President Bola Tinubu is determined to help close the exchange rate gap between the official and unofficial market
The Central Bank of Nigeria has permitted a 2% depreciation of the Naira against the US dollar, as President Bola Tinubu moves to unify the country's exchange rate.
According to Reuters, the apex bank gave traders permission to exchange the Naira on Wednesday, June 7, 2023, at a weaker rate of 476 Naira per dollar, marking a new all-time low at official market.
This means that investors and exporters paid N470,000 to buy $1,000 dollar on Wednesday.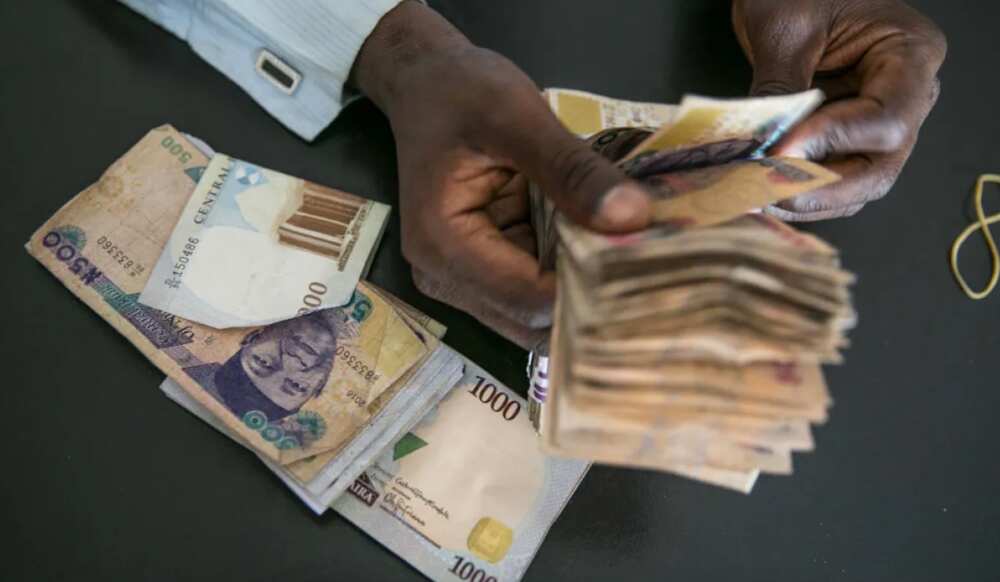 However, when the market closed on Wednesday, data from FMDQ securities showed that the Naira recovered to exchange at N464.67 to a dollar
Naira dollar exchange rate
Nigeria has been grappling with the challenge of unifying its multiple exchange rate system, and President Tinubu is determined to achieve it.
To avoid a large-scale devaluation, the Central Bank has been adjusting the Naira gradually on the official market.
Recently, speculation arose after the bank sold dollars at 645 Naira during its Friday auction, fueling expectations of an imminent devaluation that could bring the official exchange rate closer to the auction level.
However, the speculation was quickly put to rest as CBN came out to deny the massive devaluation
Changes in naira value at black market
The condition remains unchanged within both the black market and the Peer-to-Peer (P2P) segments of the unofficial foreign exchange (forex) market.
In the black market, the Naira experienced a depreciation of N2 against the Dollar, resulting in a selling rate of N752/$1, in comparison to the rate of N750/$1 during the previous session.
Similarly, within the P2P forex window, the Nigerian currency declined by N5 against the greenback, leading to a settling rate of N770/$1, in contrast to the value of N775/$1 recorded on the preceding day.
Report shows naira lost half its value against US dollar under President Buhari
Meanwhile, in another report, the Nigerian naira's exchange rate against the United States dollar declined significantly during President Muhammadu Buhari's eight-year tenure.
Calculation shows that the naira weakened by 57.26% and 37.58% in the official and black markets.
When President Buhari assumed office in 2015, data from the Central Bank of Nigeria's official window indicated that the naira exchanged at N197/$ against the US dollar.
Source: Legit.ng