Nigerian Cryptocurrency Experts, Traders Tip Bitcoin to Recover in 2023
Crypto traders in Nigeria are hopeful of a surprising rise in bitcoin prices and other digital currencies.
Enthusiasts and traders say it is not yet over for Bitcoin, as they predict a dramatic recovery in 2023.
According to data, Bitcoin is already making an impressive ascent in price in the market.
Once upon a time, cryptocurrency was the preferred investment vehicle for many worldwide. In Nigeria, many young people became crypto enthusiasts, investing and spreading the gospel of incredible returns from purchasing Bitcoin, Ethereum and others.
This was the case until the second quarter of 2022 when the digital currency began to crash. The most famous cryptocurrency, Bitcoin, went from an all-time high of $68,000 in November 2021 to $16,000 in December 2022. While Ethereum fell by 67% and Cardano fell by 80%.
Dogecoin, which had on numerous occasions gotten the endorsement of the billionaire CEO of Tesla and the new owner of Twitter, Elon Musk, fell by 55%.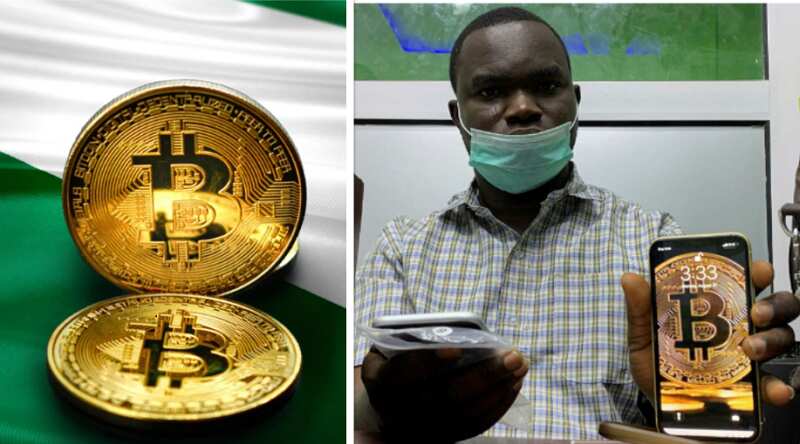 While the decline continued, many enthusiasts were hopeful of a quick recovery and were unperturbed as they continued to buy until it became apparent that it would take more than a few weeks and months before cryptocurrency would get back its juice.
PAY ATTENTION: Follow us on Instagram - get the most important news directly in your favourite app!
Crypto drive in Nigeria
Cryptocurrency was well-received in Nigeria and had gotten the attention of many young people because it provided the possibility of financial freedom. Over the years, Nigeria has emerged as one of Africa's biggest markets for cryptocurrency adoption.
Despite the Central Bank of Nigeria's charge to deposit money banks and other financial institutions to desist from facilitating the transaction of cryptocurrencies, interest in the digital currency continued to surge.
For a country with a very high poverty rate, rising inflation and a highly depreciating currency, cryptocurrency proved to be a better way to hedge funds and maintain financial value.
At the height of the crypto wave, a global research firm Morning Consult report stated that one in two Nigerian adults trades crypto at least once a month. At the time, this was the highest proportion of any population on earth.
Rashid Abdullah, a crypto analyst, in his comment to Legit.ng, highlighted the benefits of the crypto wave to Nigeria and Nigerians.
He said:
Crypto afforded many Nigerians financial freedom and a new world of job opportunities. Nigerians leveraged on opportunities in the form of crypto trading, writing, gaming (playing and development) and of course marketing of non-fungible tokens (NFTs).
Most interestingly, according to findings, many jobs he referred to paid significantly higher than the Nigerian minimum wage.
Why cryptocurrency heavily declined
Cryptocurrencies are very volatile assets; their prices are based on speculations amongst investors, and they are subject to unpredictable price fluctuations and falls. This is unlike traditional investment assets like bonds, shares, treasury bills, stocks, etc.
The decline of cryptocurrency started with many negative stories and threats of further regulations. This sparked fear amongst many crypto enthusiasts who became unsure of its future. There were reports that Russia might ban cryptocurrency operations. China's continued crackdown on crypto did not help matters.
Celsius Network, a major crypto lending company in the US, froze withdrawals and transfers, claiming "extreme" conditions. The world's largest crypto exchange, Binance, also paused bitcoin withdrawals.
When the US Federal Reserve started to raise interest rates to fight high inflation, crypto's most prominent backers were shocked, as they always believed that, like gold, the digital currency would hedge against inflation.
A financial analyst and stockbroker, Tobi Adebola stated that the signs were always there that cryptocurrencies would fail to sustain the hype.
He said:
The entire crypto market constitutes a speculative bubble and is too volatile. It has a high tendency of being hacked and also provides an avenue for people to perform untraceable illegal transactions. More so, the volatile fluctuations has a risk of spilling over to traditional markets.
These woes were further compounded by the collapse of FTX, one of the world's biggest crypto exchanges which handled around $1 billion in transactions daily. Sudden sell-offs of crypto assets further triggered panic and even more sell-offs, eroding the confidence of enthusiasts.
What now is the future of crypto in Nigeria?
With the decline in value of the cryptocurrency market, Nigeria has yet to give up on digital currency.
Nnamdi Uzo, a marketing agent at Quidax, a Nigerian crypto exchange, told Legit.ng that it is not over yet for cryptocurrencies.
He said:
Understandably, what happened to cryptocurrency in 2022 happened across board. It was a global wave that affected almost all types of financial assets, crypto inclusive. Don't forget that the stock market in the most advanced countries also dipped. In the last couple of weeks, we have seen some level of growth and we fully believe that the glory days will return in 2023.
As Uzo rightly said, things have started looking up for cryptocurrencies, especially Bitcoin.
At the time of writing this, Bitcoin's price has increased to $23,000 with signs of further improvement in the coming months, according to Tony Odey, staff at the crypto exchange, KuCoin.
He said:
We have experienced even worse crashes of bitcoin in the past and bounced back after that. I don't see this episode going a different way. It's only a matter of time and bitcoin and the other major altcoins will bounce back. One just has to position himself to reap the bounty when the time comes.
Another firm believer of the recovery theory is Chuka Nwachukwu, a Lagos-based independent crypto trader. He advises other believers to "buy the dip" (a term used to describe buying a financial asset when it declines to reap the profit when the value rises).
He said:
Going by recent indications, I'm very hopeful of a rise in price of Bitcoin in the next few months. This is the time to "buy the dip" and benefit from a potential rise in price. History in the last decade has taught us that it is possible for Bitcoin to rise again.
Olumide Adesina, a Financial Market analyst at Quantum Economics insists that the probability of a rebound of cryptocurrencies is quite high with recent regulations in the United States.
He said:
The Crypto market bulls have a solid edge near-term advantage despite regulatory battles in the United States as the bank crisis puts digital assets in an uptrend for the midterm. And the most recent classification of Bitcoin and Ether as commodities by the CFTC increases the likelihood of more buying pressure on these assets.
2020 and 2021 may have been some of the best years for cryptocurrency, despite government regulations and sometimes outright bans in different countries worldwide. Some crypto millionaires emerged in this period due to flourishing digital currencies.
While a few crypto enthusiasts have counted their losses and moved on, many others are hopeful of a potential rise in digital currency's price, especially for Bitcoin, the most popular and most valuable of the lot.
Whatever the future of cryptocurrency may hold, it will indeed be marked by more regulations due to a need to protect people from the kind of losses experienced in 2022.
Source: Legit.ng