Bankers Explain the Reasons Behind Continued Cash Scarcity Despite CBN's Directive on Old Naira Notes
Bankers and experts have provided insight to continue cash scarcity across the country
The scarcity is despite CBN approving that banks can now give and also collect old N500 and N1,000 notes
They noted that the CBN's earlier directive on old naira notes reduced the amount of cash in their vaults
Despite the Central Bank of Nigeria (CBN) directive on Monday, March 14, 2023, allowing banks to accept old naira notes, Nigerians were disappointed when they visited their bank branches.
The scarcity continued on Thursday as commercial banks rationed available naira notes in their vault.
Customers were told that nothing had changed and they were still waiting for supply from the CBN.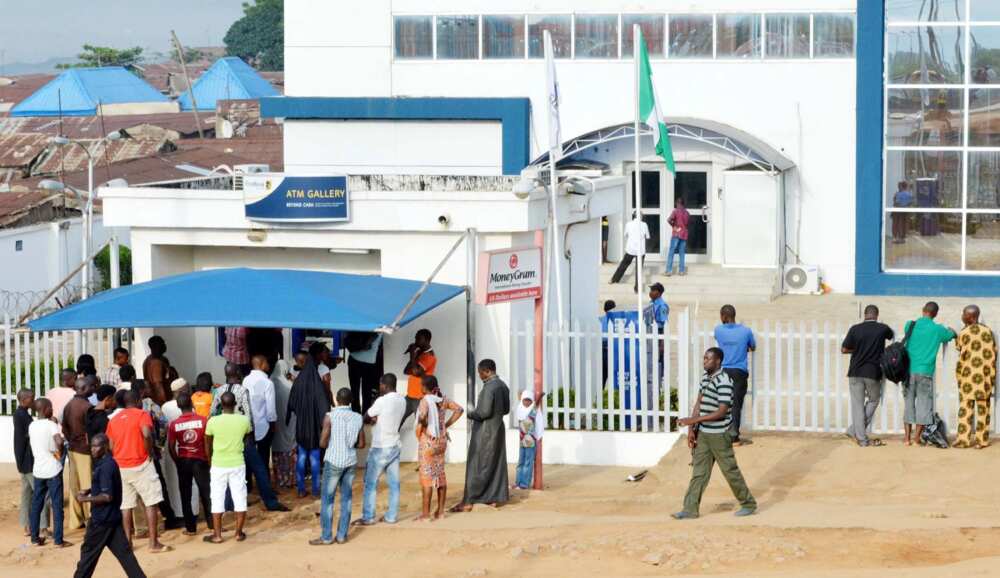 Legit.ng visited some banks in Lagos and found that long queues were still prominent and customers were still writing their names according to their arrival time.
A bank official told a customer at Ikotun:
"We have been paying the cash in our vault before and it is exhausted. We will get more cash from the CBN"
A bank customer, Bamidele Adeniyi, also said:
"My worry now is where would CBN get the old notes to supply banks since they have destroyed the ones in their possession?"
Experts speak on cash scarcity
According to Uche Uwaleke, a Capital Market Professor at Nasarawa State University Keffi, the ongoing cash scarcity and low demand have led to a situation where traders dealing in perishable goods are compelled to sell their products below the cost of production or purchase price, as they lack proper storage facilities, Businessday reports.
Uwaleke said:
"In my opinion, the use of cash scarcity to stifle demand is not a sustainable way to tackle inflation as it hurts economic growth and could lead to loss of jobs thereby fuelling unemployment"
He said the CBN should ensure that measures are implemented to ease the cash crunch while gradually implementing its cashless policy.
Also, Taiwo Oyedele, head of tax and corporate advisory services at PwC Nigeria, added:
"The Central Bank of Nigeria should provide clear details on the extent of compliance, including the amount and value of old and new banknotes released into circulation in relation to the current demand.
"Additionally, the CBN should indicate how and when the currency supply gap will be addressed to alleviate the hardship on Nigerians and reduce the pressure on the economy.
CBN spends N58.61billion to print 2.518 billion Naira notes
In another report by Legit.ng revealed that the Central Bank of Nigeria had spent a total of N58.61 billion on printing Naira 2.51 billion pieces of notes for circulation
According to CBN, 2.51 billion pieces of banknotes of various denominations were printed to satisfy the currency needs of the economy.
The amount spent in 2020 for printing is a significant drop compared to what CBN spent in 2019 and 2018.
Source: Legit.ng